It was a sunny Saturday today and Bj surprised me by taking me to the tulip fields in nearby Woodburn.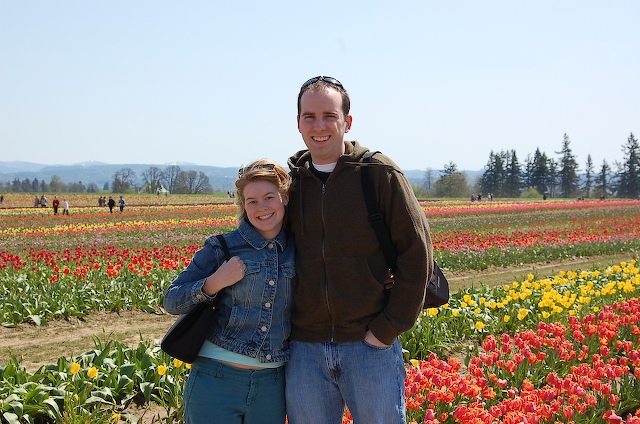 It was windy but really really pretty. All those colors! I can't wait until I have my own yard, I am going to plant it full of tulips in the fall, I mean what a great reward in the spring. And check this out: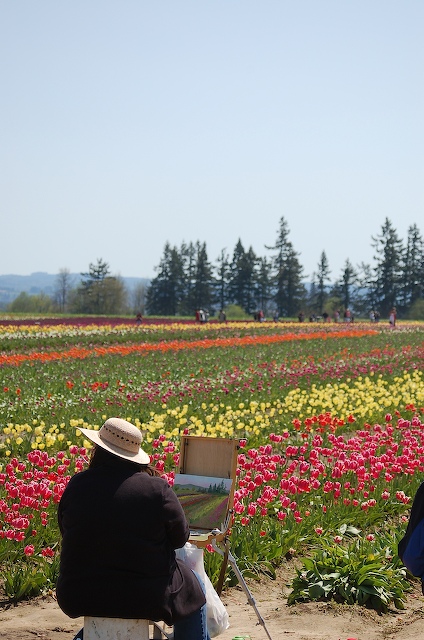 I don't know how they were doing this will all the hella wind. It was also like a whose who of cameras, we saw some sick macro lenses, and huge digital backs, crazyness. Bj totally got me – a great surprise!