Okay so I have a bunch of these little dime store pigs that I got in Maine. A couple of years ago I started an art project that has been a lot of fun for me. I've been placing these little pigs all over, just hidden here and there for someone to find. It's a kind of an instillation/interactive art piece. I left one by the world's largest thermometer last summer. I scrapbooked it and used it as part of my HOF entry:

So then I was at Border's a few days ago and i found this: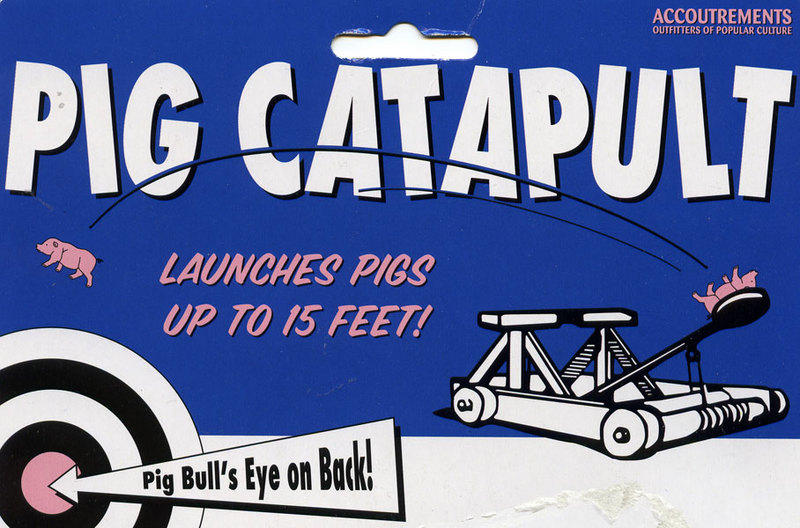 It uses the same pigs that I use for my project! How sick is this, LOLOLOLOL, and it flings them pretty good too. It was either this or a boss fling-er, hehehe. But since I am my own boss I thought it would be funnier to fling my pigs, and baby is it ever!