When Ceara was here for Christmas (yay!!!!) I was able to shoot her family.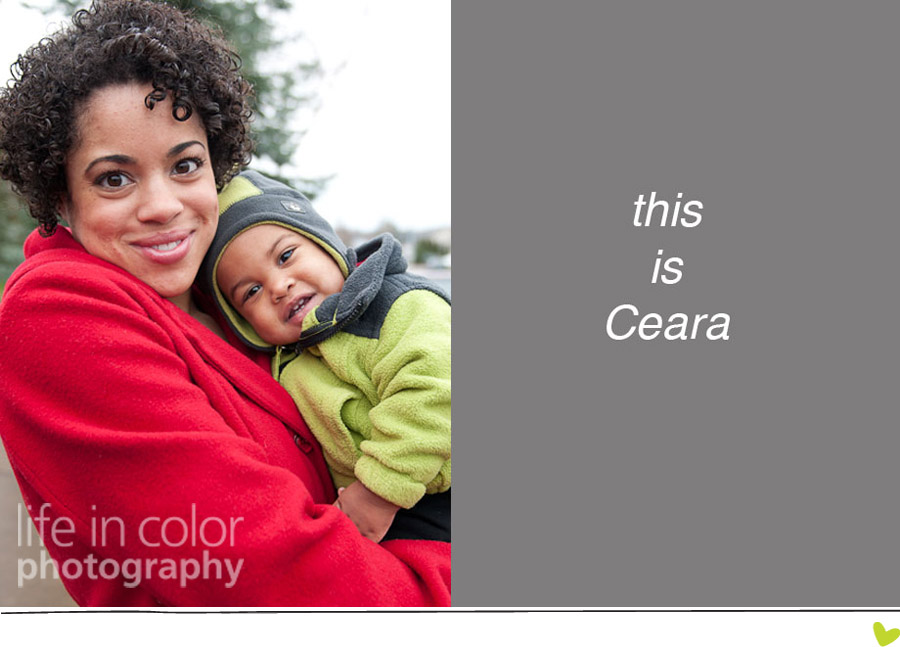 I know there are people I talk about over and over on the blog that you really don't know, and Ceara is one of them. Ceara and I grew up together and really became close in middle school when she befriended me even though at her sleep over birthday party I hid in her room reading baby-sitter club books while the other guests watched a scary movie (I think it was Aracnophobia, but we can't really remember). We were on dance team together, sang silly songs (mostly Madonna) together very loudly in the car and obsessed about movie stars (her = George Clooney, me = David Duchovny) through high school. She went to U of O, I went to Oregon State (supposed enemies, but I'm not very into that rivalry). The main bummer about that was the distance. We talked at least once a week and her parents would come get me at my dorm when they went down to watch her perform (she was a music major and has an amazing voice). Then she went and met this hot guy who she fell in love with and MOVED ACROSS THE COUNTRY (is this not acrossed the country? Have I been saying this wrong my whole life?).
So I visited her in Arkansas where she got married, and in Vermont where she lives now. I've been there three times, twice with Tuesday. Vermont is very pretty, but too far away. This was never more clear than the family shoot. Her darling boy (here 8 months) has changed so much from the little cute lump from when I visited last time.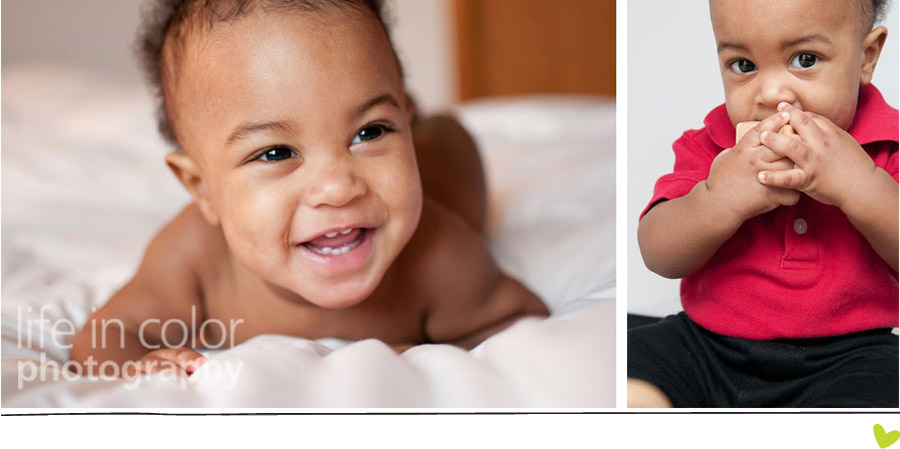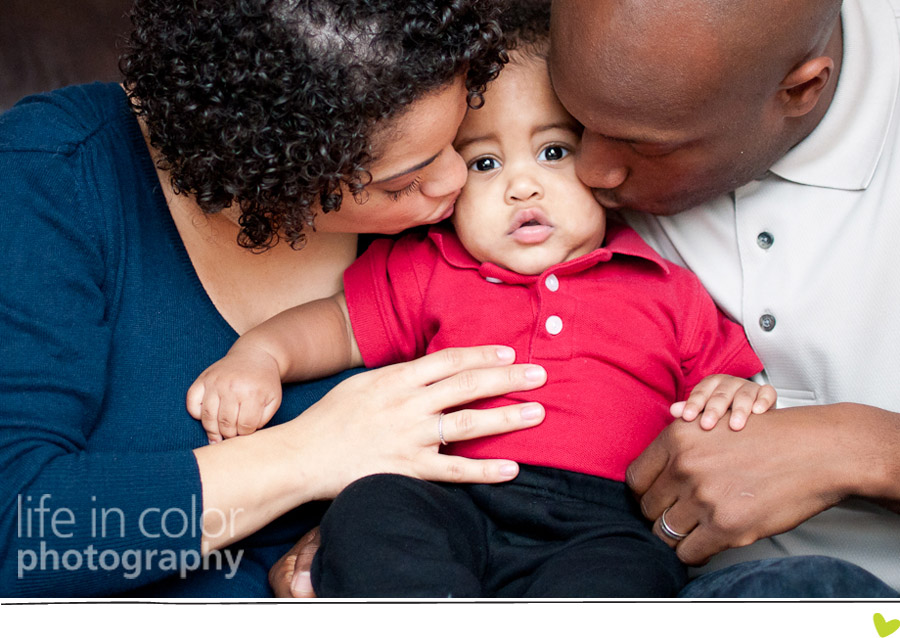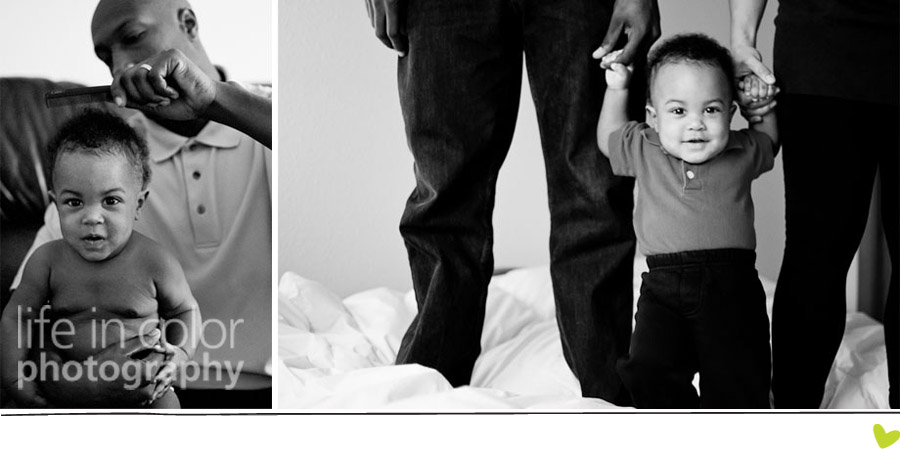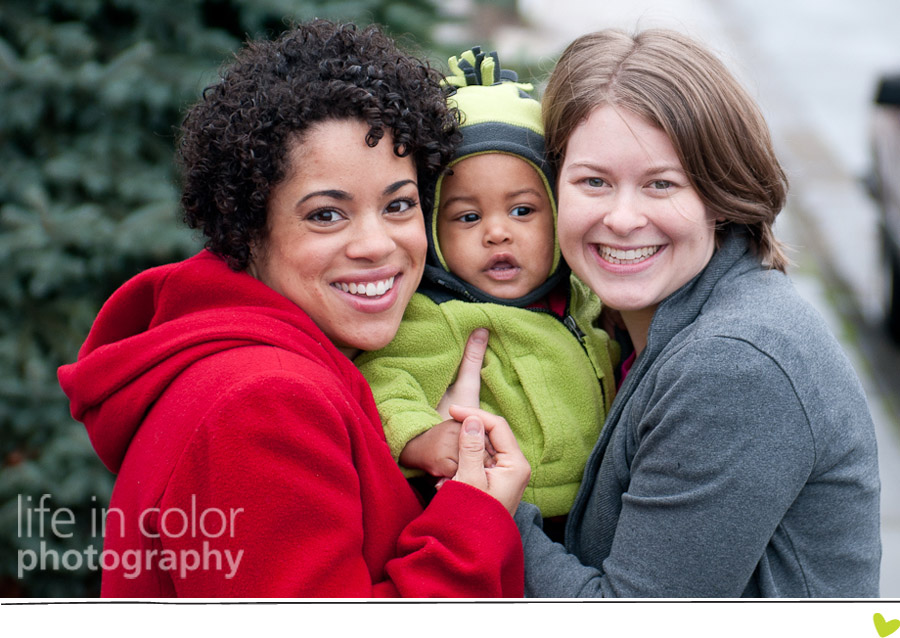 I set this shot up and her husband held down the shutter and hoped for the best. I think he took like 20 shots in 2 minutes, hehehe.
Love this woman and her family. I'm so glad we got these photos. The only time I could shoot them was on Christmas eve morning because her husband is an athletic trainer and had to work up until the holiday, and leave right after. I walked into her dad's home not knowing what to expect (like most shoots!). But I'm not afraid to move furniture and open doors to get some light (like I did here). I don't mind a little noise (if it was film you'd call it grain). I prefer it actually to smooth weird processed looking skin. The shot you see when my blogs header starts up (if you haven't clicked over to the actual site from reader or an RSS the header is a slideshow, check it out) is her baby when he first woke up from a nap. Ceara was snuggling him and it was so sweet, so glad I brought my camera in to capture it.
So, how do you think you say her name? Trust me, she's heard it all!