I just took this to Kinko's to print up. I hope they turn out alright. They are postcards, and the back has all the info.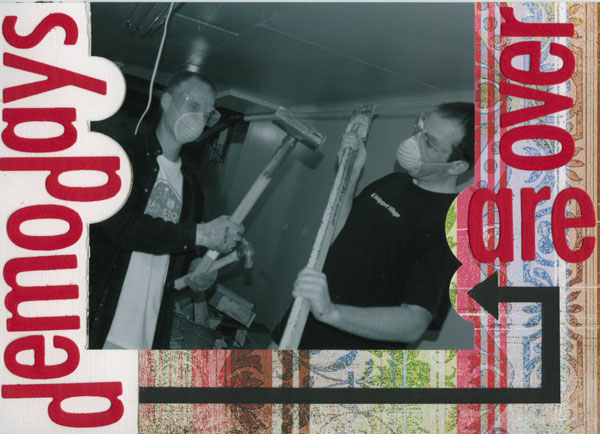 What info? Well I'm going to attempt to have a house warming party next week. I mean,
everything might not get done, but oh well because most of it is. And
the bathroom is going to be finished soon (had to hire a little part
out), windows in the basement done, I'll paint the whole floor down
there this weekend. All in all it's not looking too shabby. I'll keep
you updated on my little fixes all week and by next Thursday it should
be awesome. It's just too bad the front yard is what everyone sees
first, ew.