Ah I think I'm out of my funk. Still have a bit of cough, but I've moved on to mitered squares, so I think I'm better. 🙂 Still haven't gotten to the scrapping (tonight maybe?), but I did get to be extra crafty today. I put on my mom's reject sweater: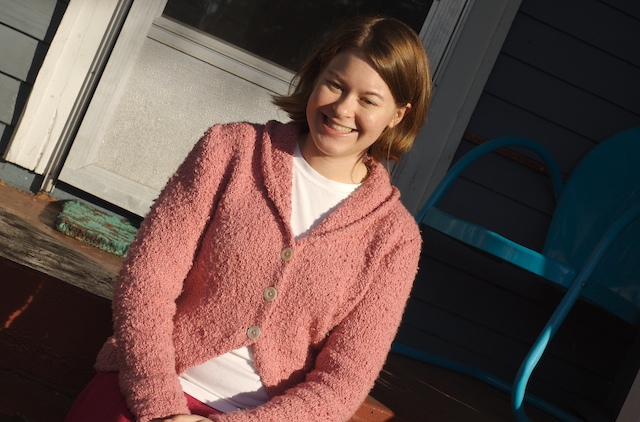 (She made this Debbie Bliss sweater for herself, then decided she didn't like it. Happy accident for me!) And headed over to Sciarrino's with my neighbor Tracy for a happy little knit party. Which goes perfectly with how I've been spending my weekend, hanging out on Ravelry. Here is a link to my page, if you're signed up you should be able to see it, I'm "squeekie23" on there. I've added my stash, projects, books, needles, ohhh it is as fun as everyone said it would be!
And on another knitting related note, you must check out Pushing Daisies. The show is absolutely brilliant, narrated by Jim Dale (yes, the guy who reads Harry Potter). The lead was one of the characters from Wonderfalls (which was an amazing short, canceled too early show). Anyway the PI in the show knits when he gets stressed, it's so fantastic. The whole show is shot like a movie and I really want you all to watch it because weird/special shows like this always get canceled before they should, and I would cry if that happened to this show.
edited to add: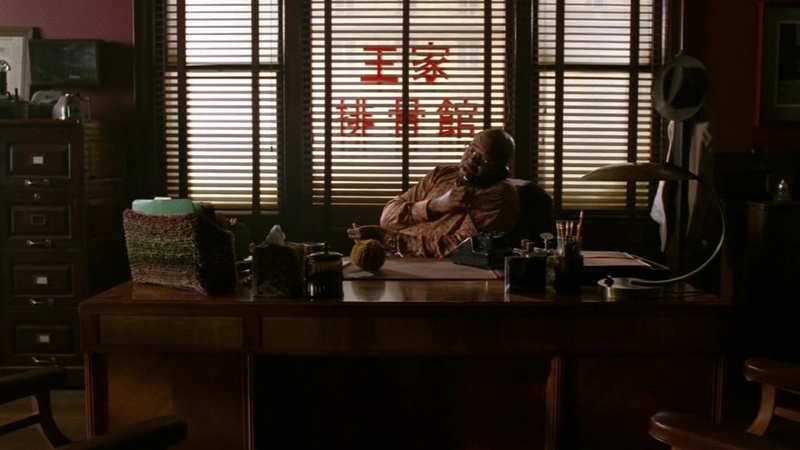 his knitted office things.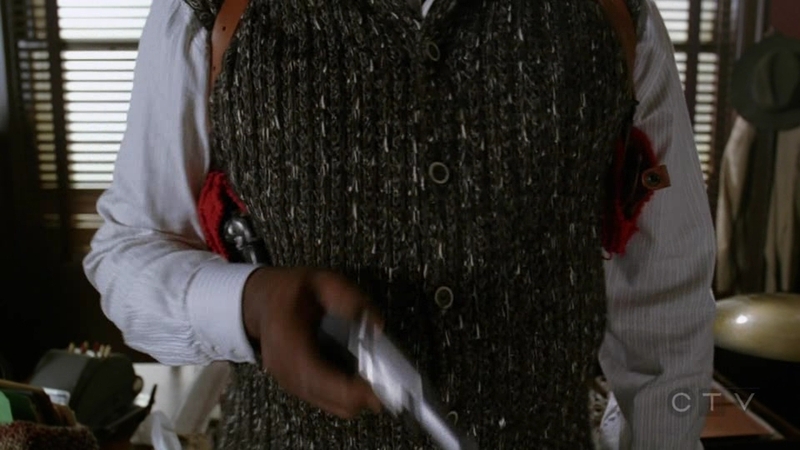 knitted gun cozies!!!!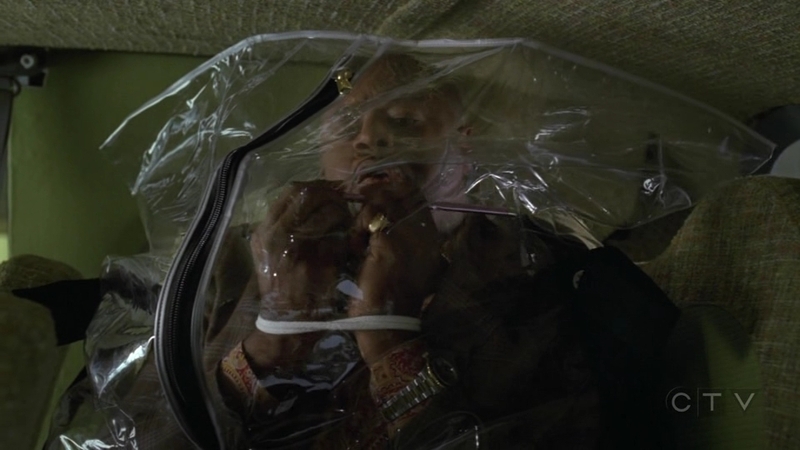 saving the day with his knitting needle. So cool.