Yesterday I got to do some more scrapbooking and I whipped out nine layouts. I am seriously on a roll here! I love having all my pictures printed! I also took the time to try a couple of techniques I'd been wanting to.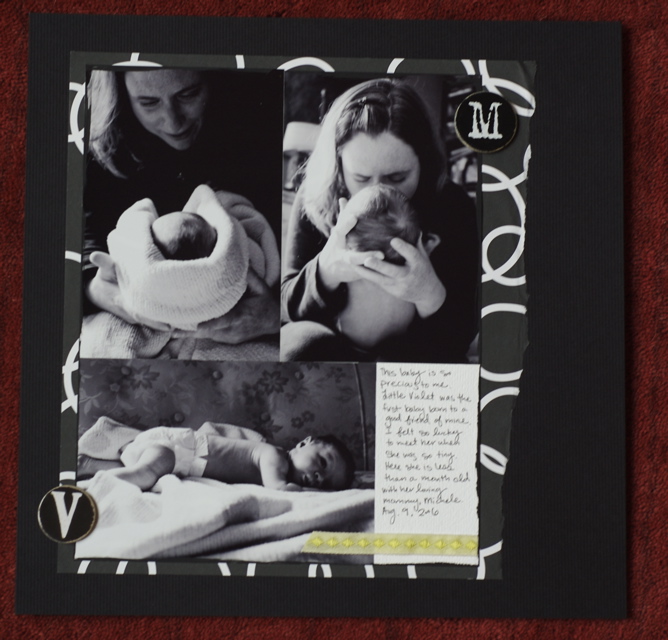 Please forgive the spotty picture taking. I'm not at home, I'm watching my little sister since my step-mom had to go take care of my dad, and I'm not using my normal software as well. Oh Erin on a related note: to make an image smaller from iPhoto just go up to File – Export – then choose jpg and choose your size. You can select multiple pictures at a time as well. Anyway. On the layout above I used a chipboard letter I had, and one I made. I think this idea was in Scrapbooks, etc. but not sure. I recently went through my tear out inspiration binder and reorganized things and re-found this idea. I painted a chipboard circle black. Added the white rub-on M and then put diamond glaze over the whole thing. I think you're supposed to use Modge Podge, but I can't find mine. And once I whipped out the diamond glaze I remembered why I love it.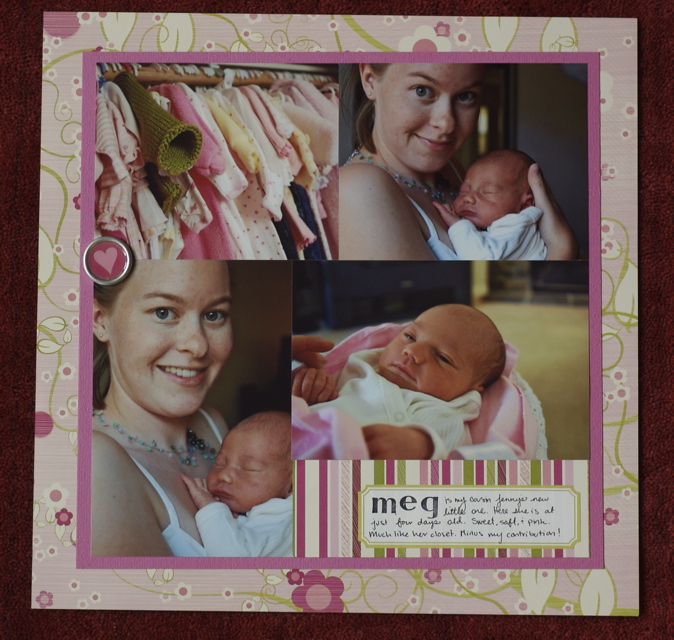 I used it here and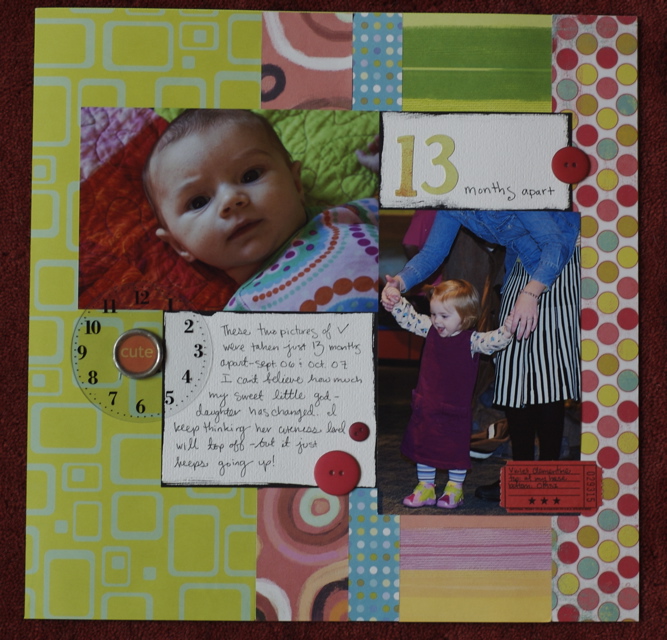 here in those Pebbles brad things. You put a sticker in the middle but I didn't think it looked finished enough so I squirted diamond glaze in there as well. The above layout shows the other technique
I am going to use all the time now. In the layout on the very top I used back acrylic paint and went around the picture and journaling block with it. I had squirted too much out so I grabbed a stash of card stock scraps and went around the edges of them to save for later: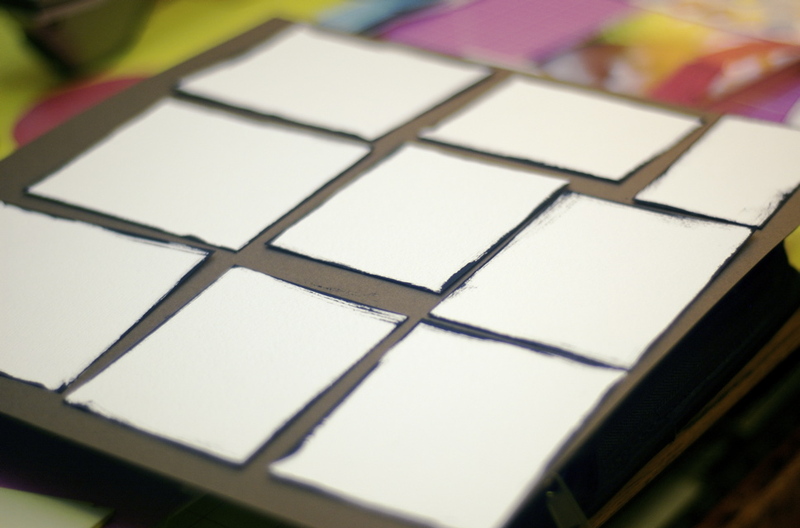 Love it. I'm so doing that all the time. It's very resourceful too!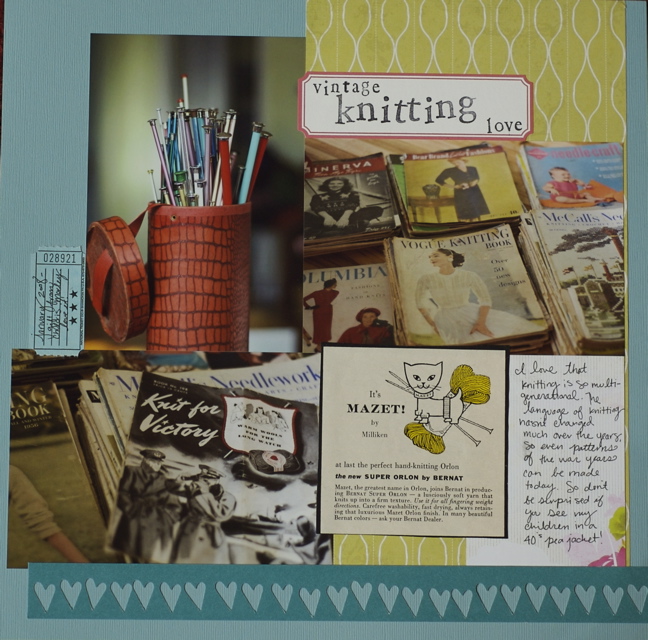 I love this one. All my happy vintage knitting stuff. Along with an ad from an old magazine. I had a hard time just picking one, there are some funny ads in those old mags.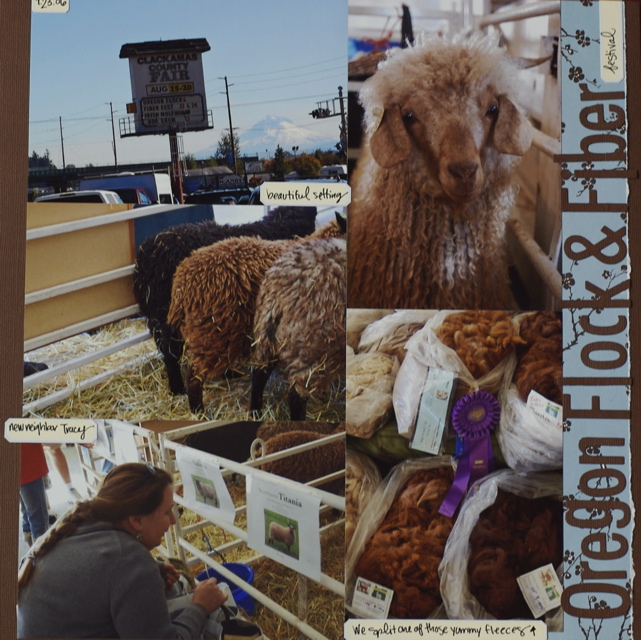 Super simple. Still love my quickutz (obviously).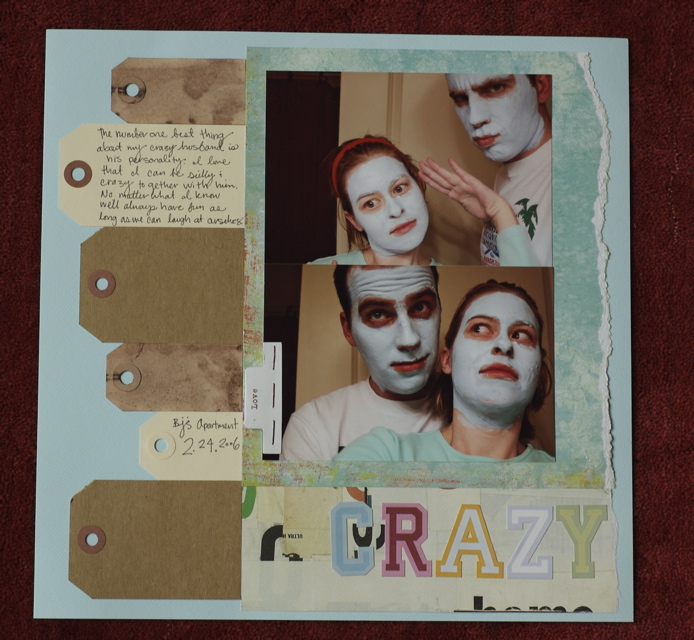 I'm only showing tis because I really like how the tags worked out here. I know we must look insane. But I figure this is so us it has to go in the scrapbook.



While re-organizing the scrapbooks I realized I had no layouts of my cottage, for shame! So I'm going back through and trying to fix that problem.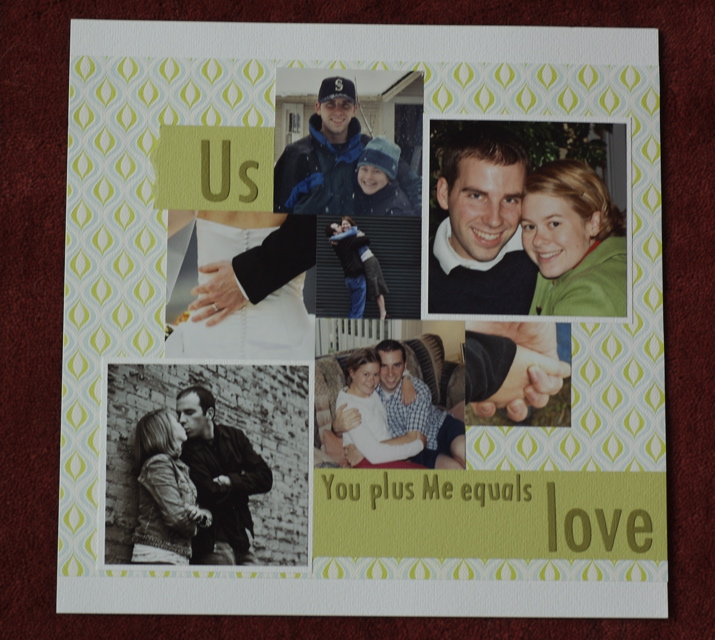 And I did two more intro pages. I managed to scrounge up some more Bazzill in white with the orange peel texture. That paper is my favorite. I love it because even though it's textured I can still write on it.



And my intro page. I can hardly wait for my new albums to get here. You know what else I can hardly wait for? Bones! New episode in two hours. Em and I will be over here freaking out until then. 🙂