Before you think I'm some wonder-woman-pregnant-hospital-camp-outer I had to share all the things that have made me walk away from the break-down edge (which is easy to get to when you have HORMONES). Last night after a long day I realized that my lovely friend Kathy had dropped off all these yummy veggies from her mother's garden. My disheveled body was treated to what seemed like the best meal last night: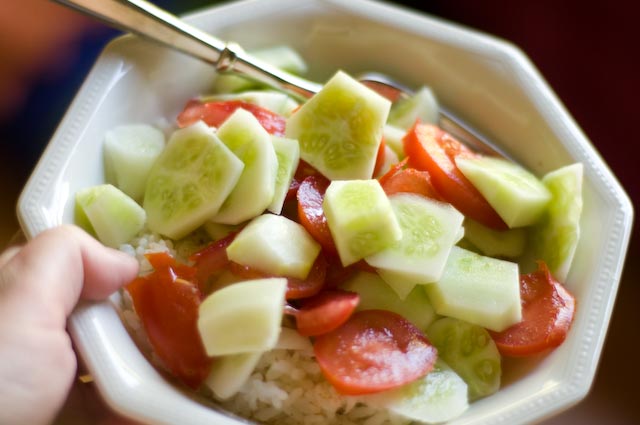 Rice and pickle cucumbers and super ripe tomatoes. And a little Johnny's (of course). I had to get up early again today to get to the hospital, so of course I forgot food. I had one little bar with me. Thank goodness for wonderful friends like Sciarrino who walked me over a yummy wrap for lunch (that grandpa got a kick out of because of it's green color). She even sat and ate with me while the nurses attempted twice to put a catheter in grandpa's roommate, not pretty sounding. This afternoon my mom came to help me pack orders, and drove them to the post office for me. Bj forgot I had yoga and couldn't get home in time to take me so my wonderful neighbor (who had herself just fallen down some stairs) drove me over so I could get a little relaxation time in. My mom figured out that my bella bands could work to hold ice on my ribs (turns out I have rib separation, something that will "feel much better once the baby is out, but make you crazy until then," according to the doctor). Kat walked over dinner with little Henry, including some delisious blueberry pop over, or something fantastic that was still hot from the oven. Bj's mom just got into town so that Bj and I can be relieved a bit from sitting with grandpa.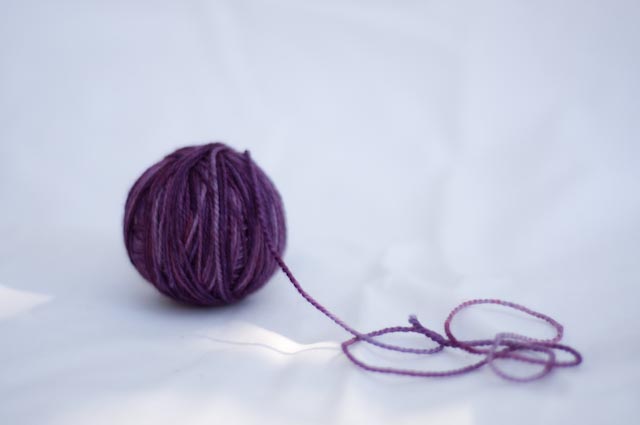 And the lovely sunnybliss77 over on Ravelry doesn't even know it but her sending out a sample of Sundara for me just so I could play with it before signing up for one of the subscriptions made my day. It's amazing how needles clicking can make a bad day good.
And of course all of your lovely comments, which I haven't had a chance to respond to. They mean so much, thank you! Grandpa is doing well, and it looks like the surgery will be tomorrow, and if not, then soon.