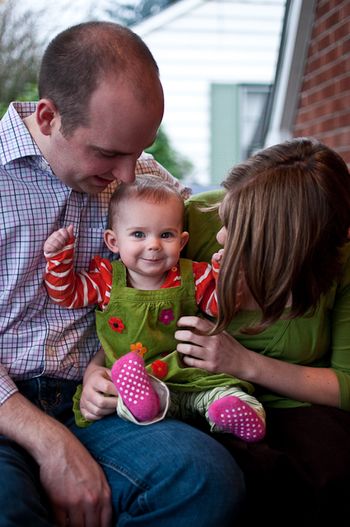 (I think this says, "I've got them right where I want them.") 
I pulled a mama card today and handed over all feast making duties to Bj. This turned out to be a wonderful idea since Tuesday did not want to rest at all and wanted lots of mama cuddles and turns out Bj can cook a great Thanksgiving dinner!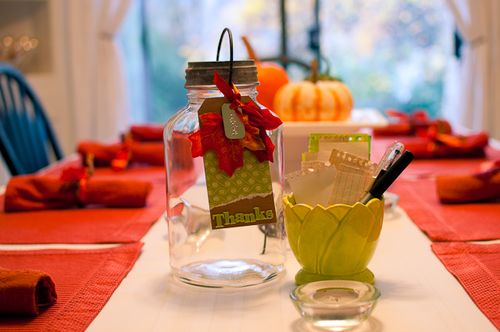 I wanted to do something at the beginning of the meal that we could hold on to – a new tradition. So I came up with an idea for everyone to write their thanks on scraps of paper along with their name and the year so we can have a nice big jar of things we're thankful for (I think I saw something like this at one time off in blog land but can't remember where). Since Bj had the honor of cooking, he also had the honor of blending: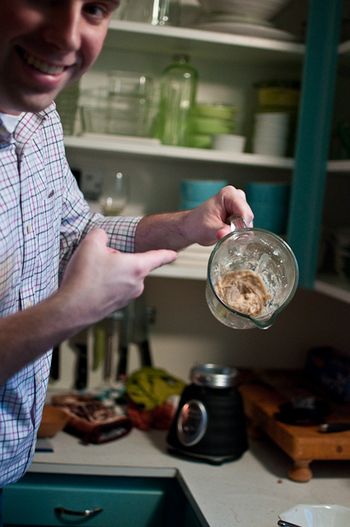 Mmm turkey, mashed potato and a little milky.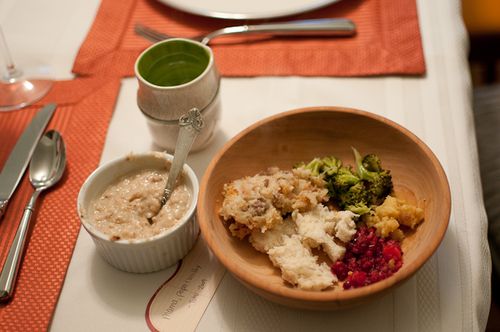 She loved the cranberry sauce (my mom blogged about the super easy recipe here) and stuffing the most I think.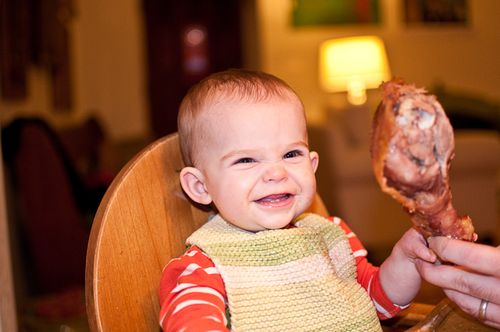 "Guys this drumstick is too big for my two tiny teeth!" We tried to get her to hold that up, it was way too heavy, but pretty funny to try!
Before dinner though we went out to the porch and took some pictures with our guests: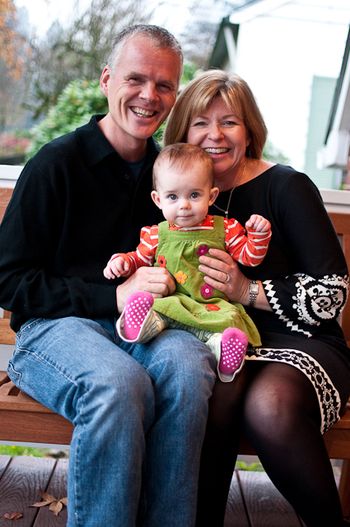 Grandpa and Grandma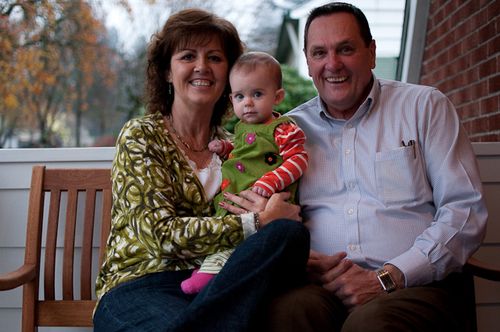 Nana and Pops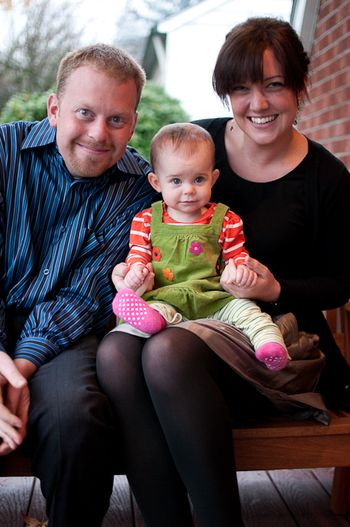 Uncle Brent and Auntie Kat (who was the behind the scenes attention getter for the rest of the shots).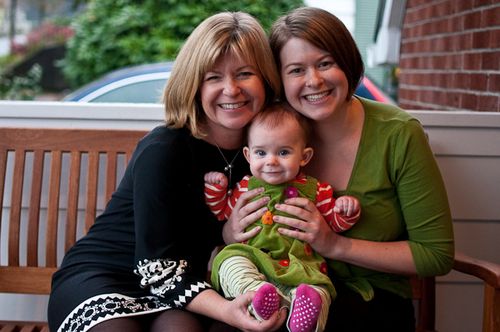 All the ladies!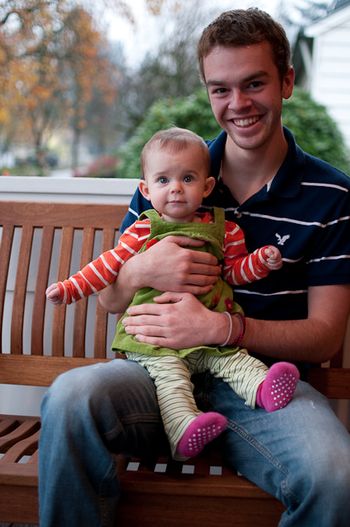 Uncle Taylor. She was loving uncle Taylor today: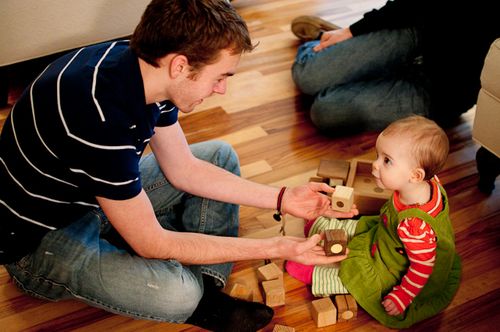 Taylor started college this year, doesn't he just look like a college guy now? I think he does.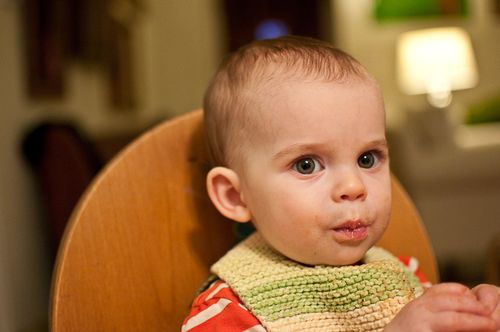 Mmm that was some good times. 
Obviously I'm making up for her 2 pictures on the forth of July, missing Easter shots, and a very unfilled baby book 🙂 Hope your day was as wonderful!