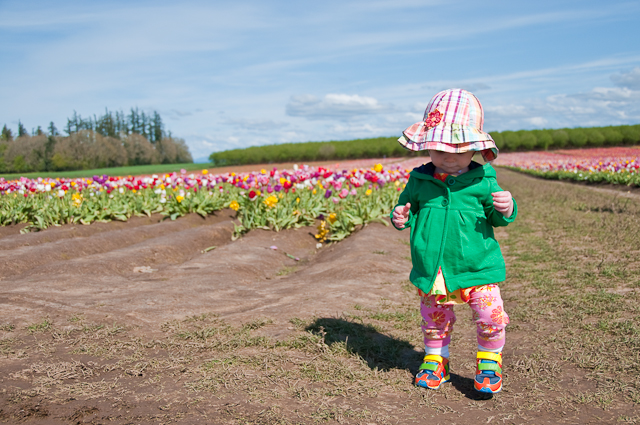 My neighbor and I took our little ones to the tulip festival today. I had to go after seeing the wonderful pictures on Alicia's blog. I told my mom I was going and she said, "the last time you went you came back with a stick!" I was like, "what?" Yes, she's right though. The last time I went was two years ago and I took a pregnancy test that morning. Bj thought the line too faint so I brought it to ask Michele, who screamed when she saw it. Best reaction ever. This time with Tuesday was much different. For one she didn't really care about the flowers. She's a people person and especially loves little people like her so Aiden had to watch out!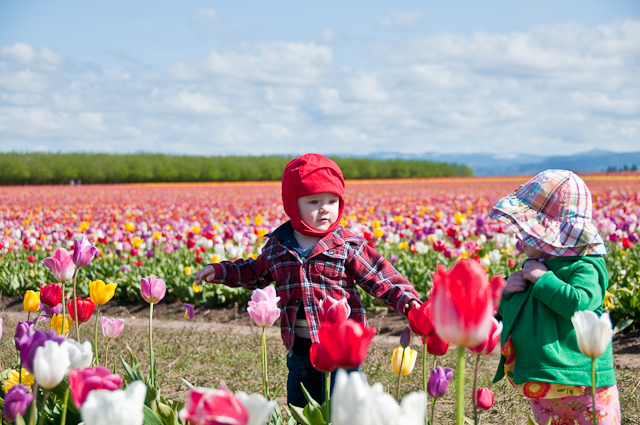 It was so so sweet.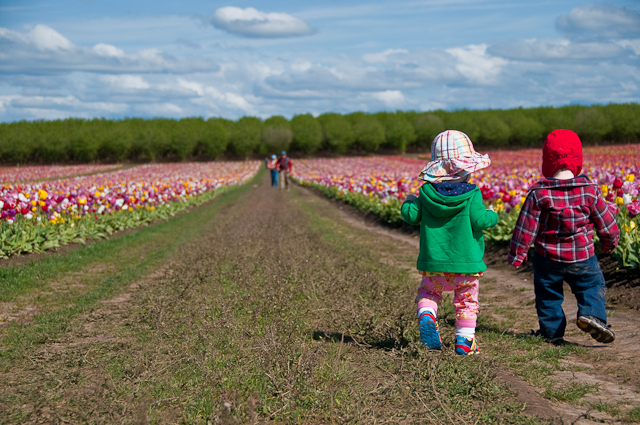 Of course Aiden is a little faster than her…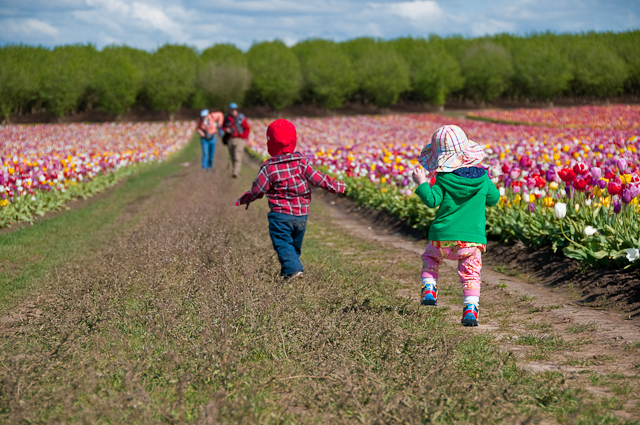 But she tried to keep up, laughing at herself the whole way. Hearing her run and laugh like that is just the best! I tried to get her interested in the flowers.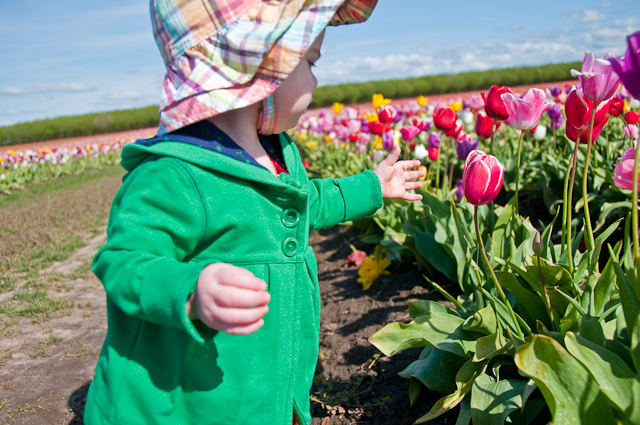 But then someone new would walk by and she'd have to say,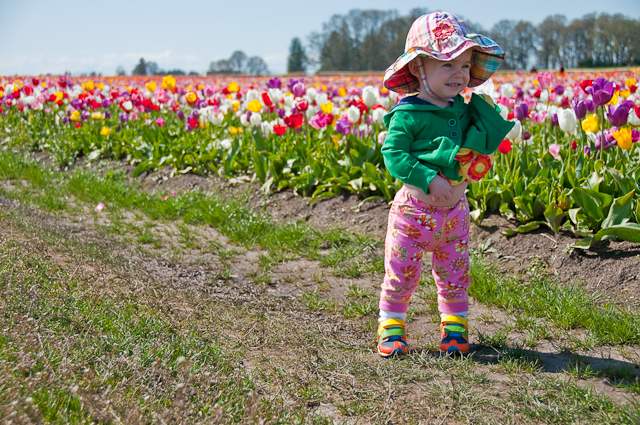 "Did you see my cute baby belly?"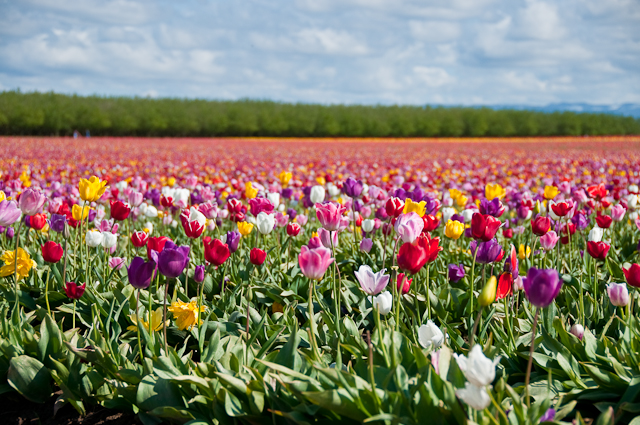 All in all a fabulous day. And she only knocked her friend to the ground with an over exuberant hug once. That ended in both of them crying. Ah such is life.