I had a little help with this layout.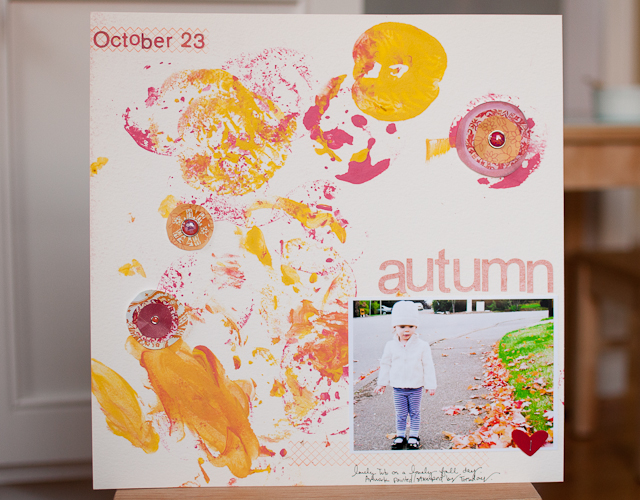 Tuesday made the painting (bigger than this and I trimmed it down). I swore I took pictures of her stamping halved apples and smearing around paint with her fingers but I guess I didn't. Ah sometimes the days run together, don't they? 🙂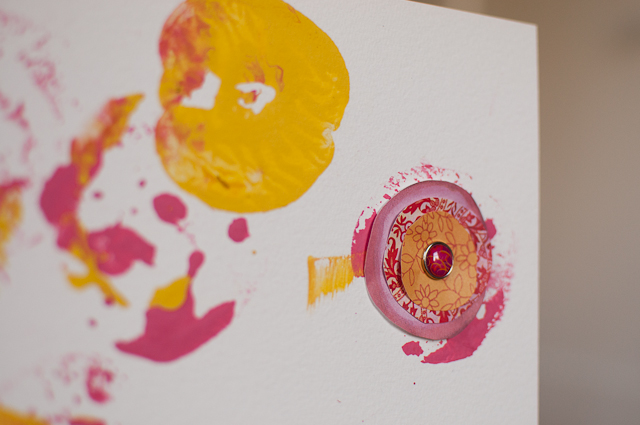 This turned out pretty simple. I fee hand cut some circles from scraps of paper and layered them around the layout, pinning them down with brads.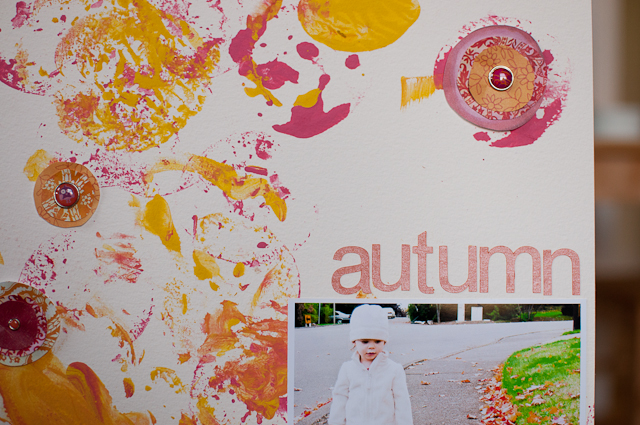 The title was cut from sparkly paper with my Silhouette, the date is a bunch of Basic Grey stickers. The diamond stamp is Martha Stewert. A punched heart and staple complete the layout. Glad to capture this season as I tend to scrapbook feelings and daily doings more than seasons and events.