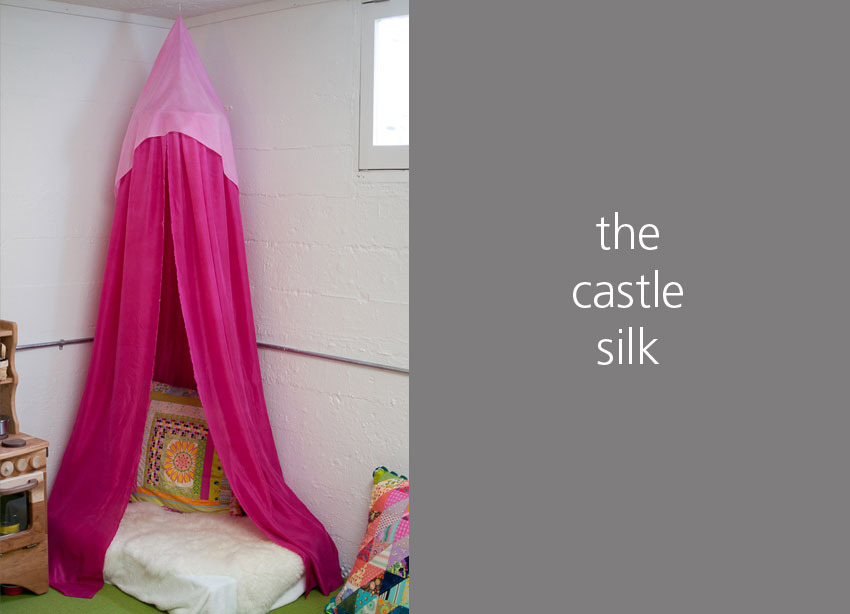 Ever since I stumbled upon her site I've been so inspired by Meg from Sew Liberated. In addition to a great blog she writes some awesome patterns (including this one that I've made multiple times). She trained as a Montessori teacher so I'm always looking to her blog for ideas about activities and environments for little ones. I was so happy to see her new play room for her children. As soon as I saw that beautiful silk canopy I knew that was what the basement needed. So I talked to Erin about dying one for me, she has an etsy store full of hand-dyed things (ok right now it's full of vintage Pyrex, but convo her for dying details).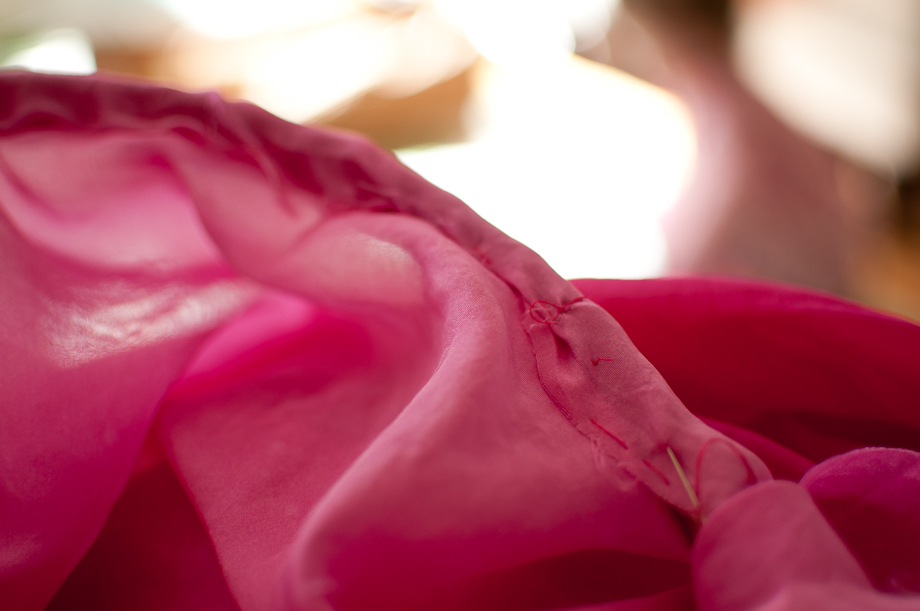 I don't think any picture of this silk could really do it justice. It is so shimmery and beautiful. I had Erin dye it with a gradation from light pink to a deep magenta color (I used a piece of silk 108×78 inches. The top is a 40×40 inch square that was dyed in the same bath, but for a shorter amount of time). Here you see how I attached the silk to the hoop I used (a 14″ diameter quilting hoop). I knew my sometimes messy stitches would be hidden, so I didn't worry about them too much. The short edges (the opening to the canopy) are selvage edges so I didn't have to do anything to those. The bottom edge probably should be hemmed, but I'm going to see how it wears since hand rolling a hem doesn't sound that appealing to me.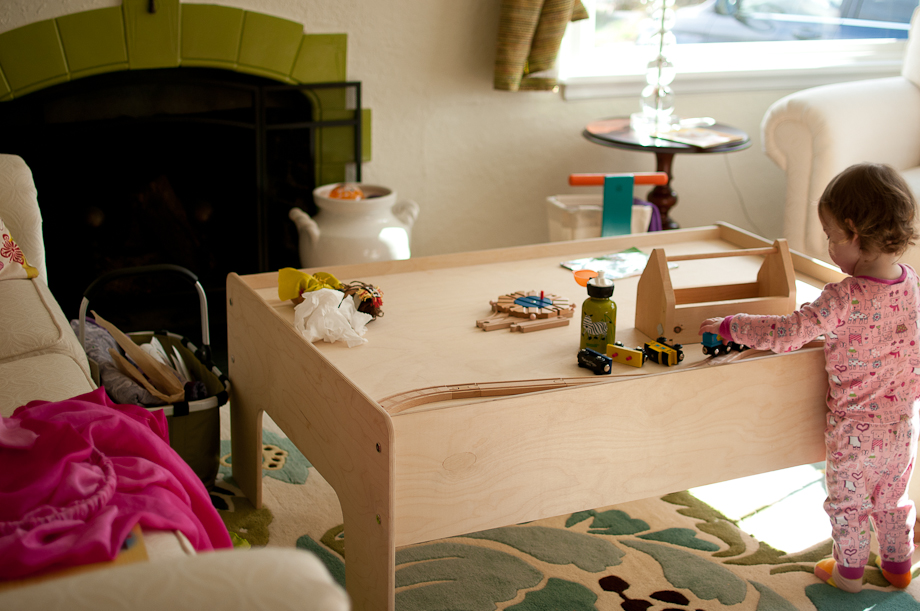 I did have fun working on this though, while Tuesday played trains and we chatted. I really want to make up baskets or bags of handiwork projects that I can tote around where ever she is playing. Tuesday hates me on the computer, but work like this she doesn't mind. As long as she can come check on it every once in a while.
Back to the construction. So I hand stitched the silk around the hoop then I used three strands of fishing line to hang it from a cup hook in the ceiling (Bj and I agree, four would have been better). I took the three strands one at a time through a needle and pulled them through the middle of the light pink silk. This is a slippery tricky business. Then I made a knot, looped it around the cup hook and had Bj tug and twist the hoop straight while I pulled the fishing line taut and double knotted it. He thought the top silk piece should be up nice and high, "Amber it looks more like a castle that way."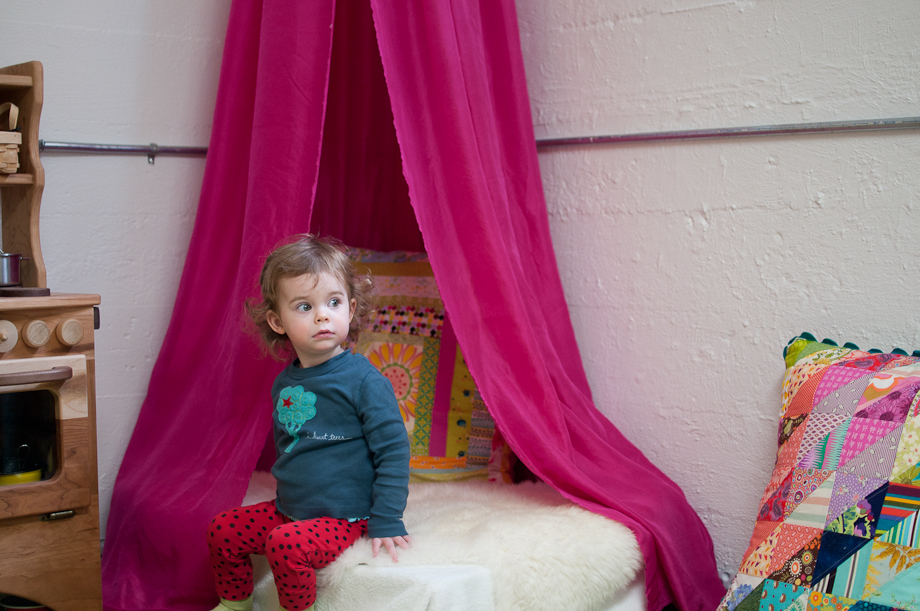 The bottom cushion is a 5″ thick piece of foam (24×34) covered with some super soft material and then a fake sheepskin. And what does Tuesday think of it? Well she's not too sure yet. She likes pointing out that it is very pretty, but hasn't tucked herself in there for a read… yet.