Yesterday was my dear friend Tracy's birthday. To celebrate she asked that it be the day she viewed slideshows. I recently (2 weeks ago) shot the birth of her son, Peter. What an amazing experience. I was honored that she let me be there, and that she wanted the slideshow to be her special birthday event! I loved her reaction, and her husbands. I'm hoping to share the slideshow this week, but I have to figure out music licensing and the best way to post it. For now I want to share with you a few of the classic black and whites I shot for her son's newborn session (at ten days old). Details below the photos.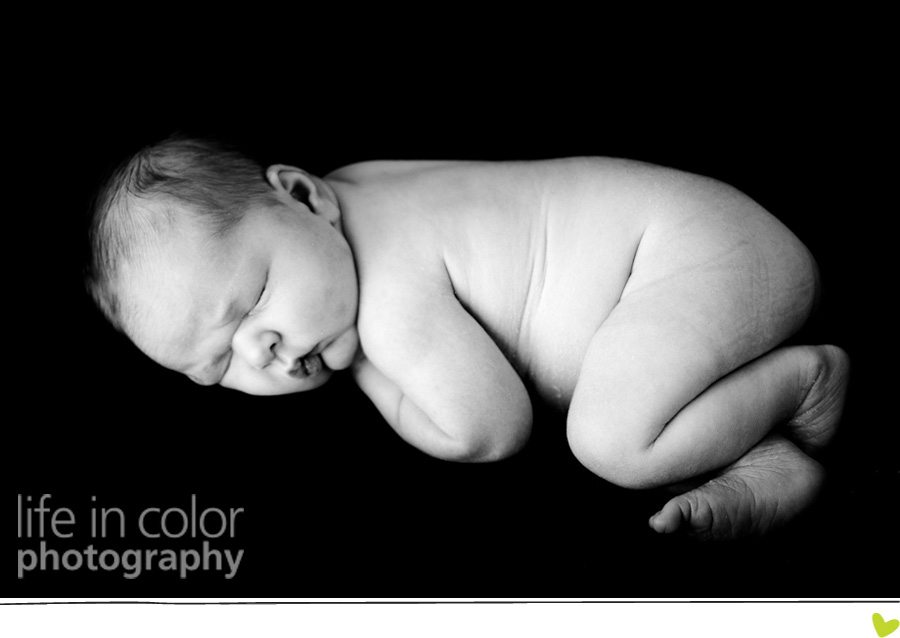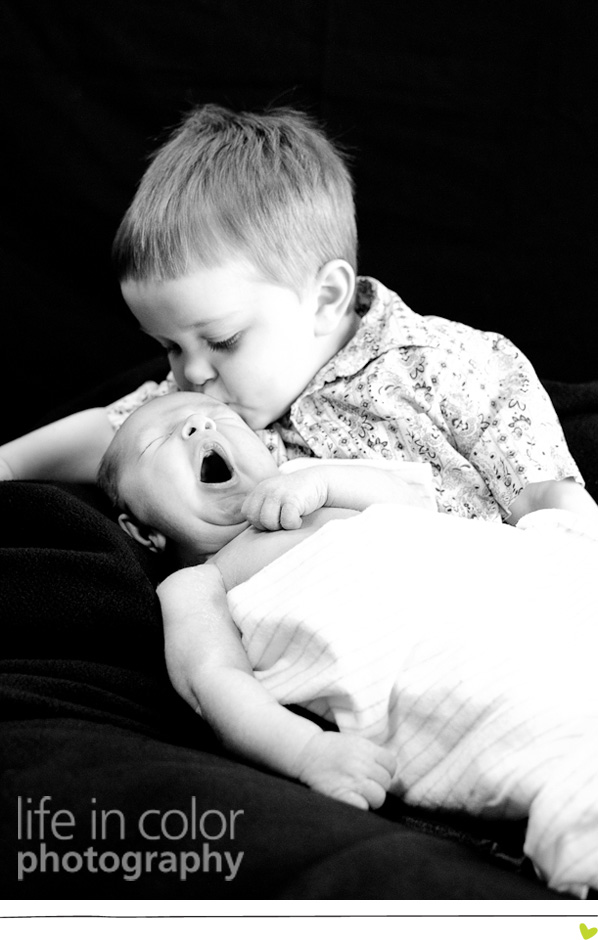 I shot all of these on location. I love to use furniture and rooms in houses for real slice of life shots (and I did that for Tracy's maternity shoot). Sometimes though it's nice to do classic photos like these black and whites and not worry about what the house looks like (for example if you have a ten day old and a two year old!). I always bring a backdrop with me, and here I'm also using the poof. I always select what goes in the frame, no matter where I am, but it would have been funny to pull back on the last shot. Tracy was holding up Peter's head under the blanket and Tuesday (my lovely assistant—no she doesn't usually come with me!) was trying to crawl up the beanbag! Photography often amazes me, but the last shots of the morning reminded me just how wonderful it can be. Lachlan only wanted to be up there for two minutes. I took five photos of him and I love everyone of his changing expression. The tiny sliver of time (1/125 of a second) can be perfection in chaos.
So my footnotes for today are:
1. Don't be afraid of in home photo shoots. They're fun, you're more relaxed, and a change of clothes is always nearby.
2. I can take out baby pimples and the like, but I love that Tracy wanted to embrace Peter's flaky skin. "It's only like that for such a tiny amount of time," she said. So true.
3. Peter slept like a dreamy little munchkin not only durning this shoot, but today while his parents watched the slideshows. That's nice and all, but looking at photos of little squish-able babies all day and then not getting to hold one? TORTURE!!!
4. More from this shoot on Life in Color's facebook page.