I finally finished one of my advent projects (the other one I'm hoping to have done next year). In case you don't know an advent is a countdown to Christmas (my baby-sitter didn't know what it was).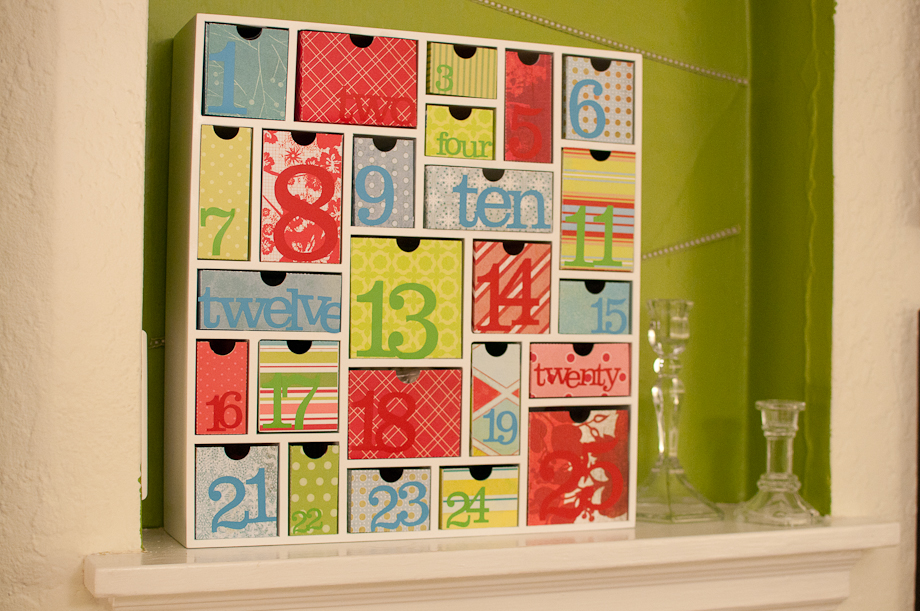 This is one of the Silhouette advent calendars, they were running a special and I picked one up (looks like they are no longer at the store, maybe they'll come out again next year). It comes with a download card to make all the little drawers (making little boxes are also an option). I stayed up way too late before my trip to California working on this, cutting the boxes was so addicting! I used a variety of cardstock patterned papers, and then regular vinyl for the numbers and letters.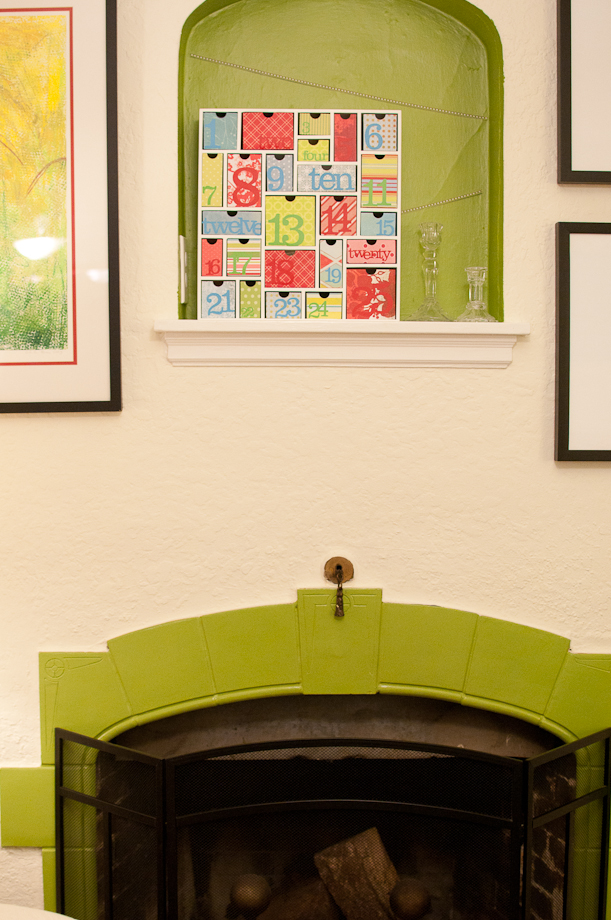 I have the perfect place for it above our fireplace. It's great because Tuesday can't reach it, yay!


Even though I had a great time visiting with my dad in California, and seeing Indianapolis for the first time (we took off a day after we got back from Cali), it is kind of a bummer that the first box Tuesday gets to open is the 13th. I love the lead up to the holidays, all the planning, the crafting, the wrapping. It's so crammed together this year. Expect posting to be light while I decorate, sew, knit, and generally craft it up! Oh did I mention I threw a baby shower Sunday, the day after I got back from Indy? I am so crazy, but I love it! Hope your holiday prep is going well, are you getting as crazy as me?