I came across these on my point and shoot. I don't download those photos as often (it's usually floating around my purse or the house). From a few weeks ago with my dad (he doesn't live up here full time any more so we rarely see him). Tuesday loves her gramps!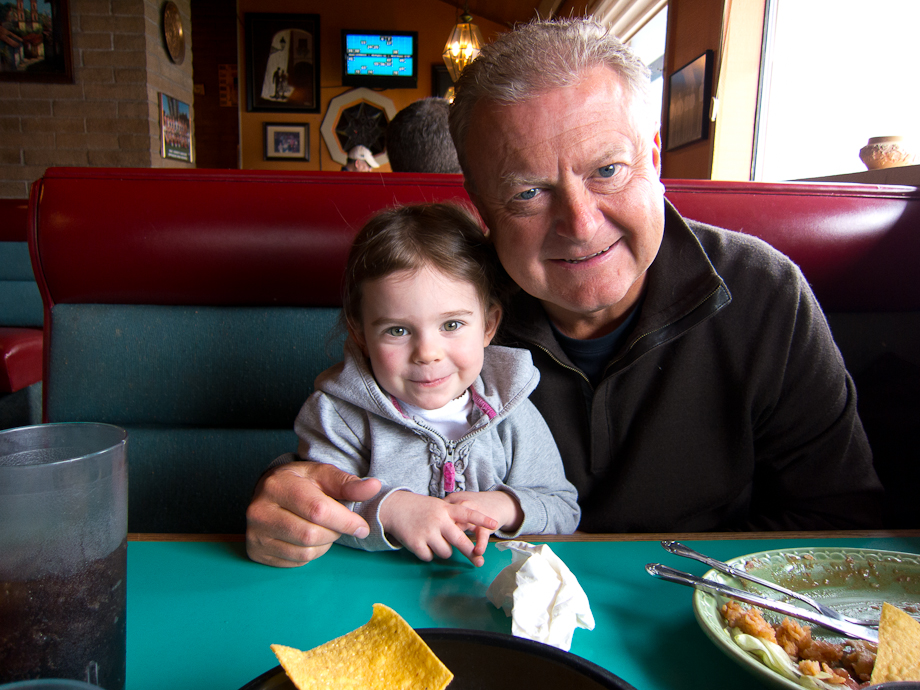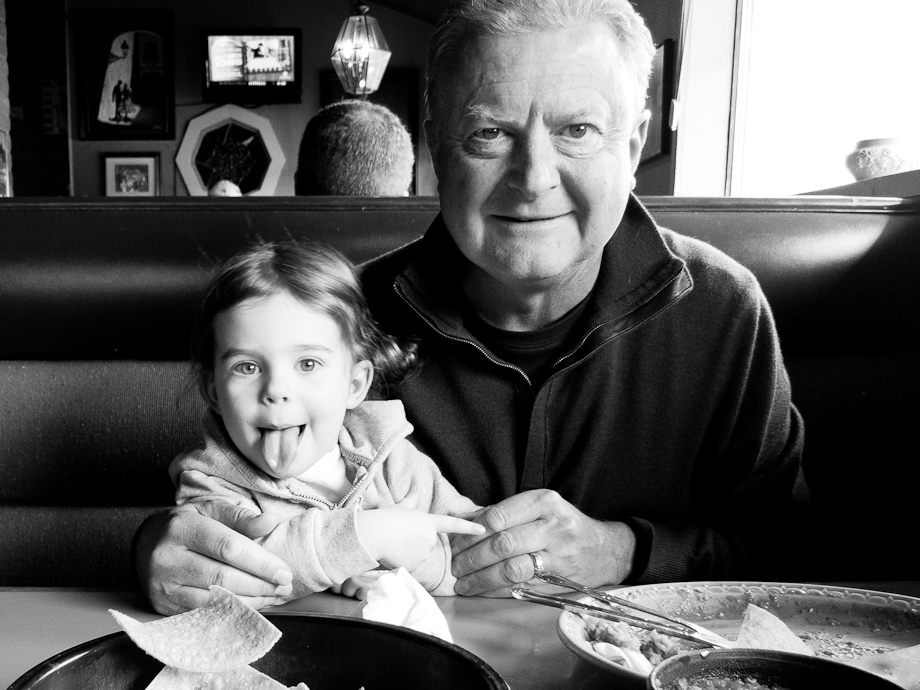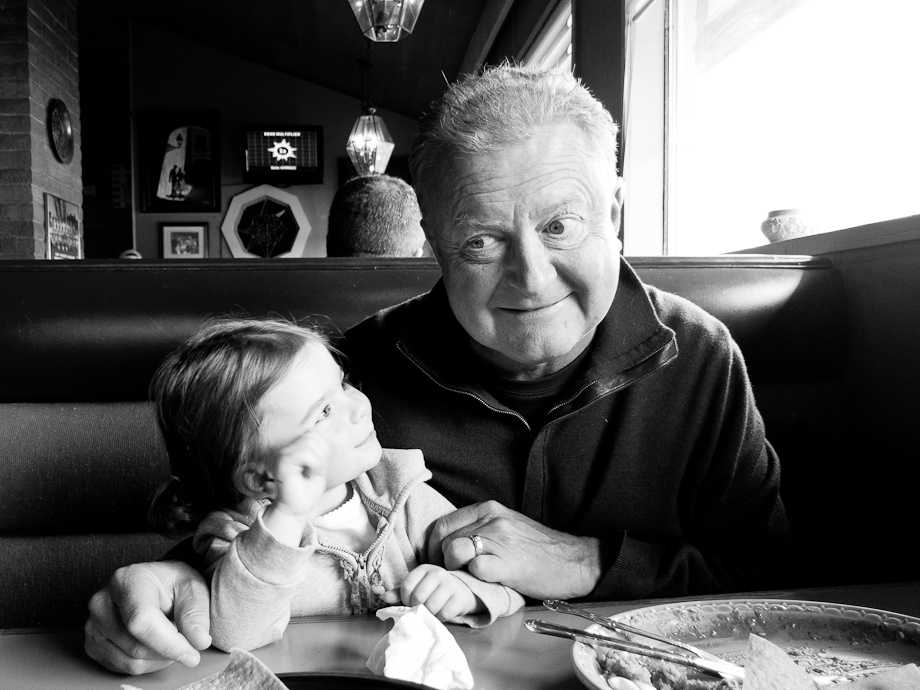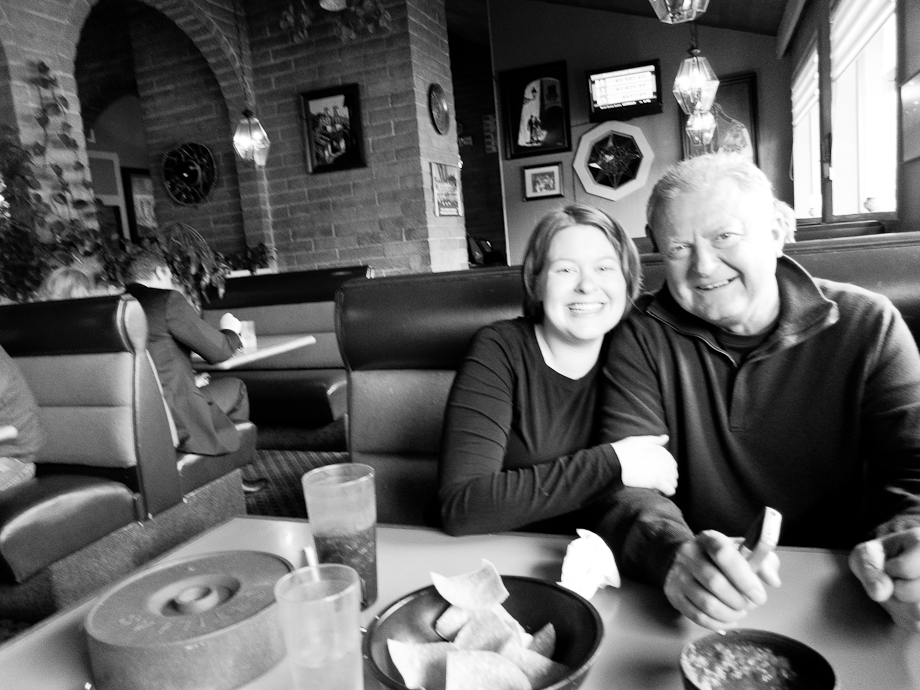 The last one Tuesday took 🙂
A note about this camera. Has anyone ever used this thing in FULL manual mode? I really loath not shooting in manual, but every time I've tried with this camera it's so clunky and time consuming I can hardly get a shot in. There is no way I can go to the menu and scroll around for a bunch of stuff while following around a three year old and trying to take her picture. I think this is a pretty nice little point and shoot, but I don't feel like I'm using it as well as I could be. Any tips are appreciated!