Sciarrino is having a garage sale and I'm bringing tons of my scrapbooking, yarn, fiber, fabric, crafty stash. It was inevitable that I would have to pare down my stash when we decided to go the homeschooling route because now I need room for a million glue sticks and books! The rest of this post is copied from Sciarrino: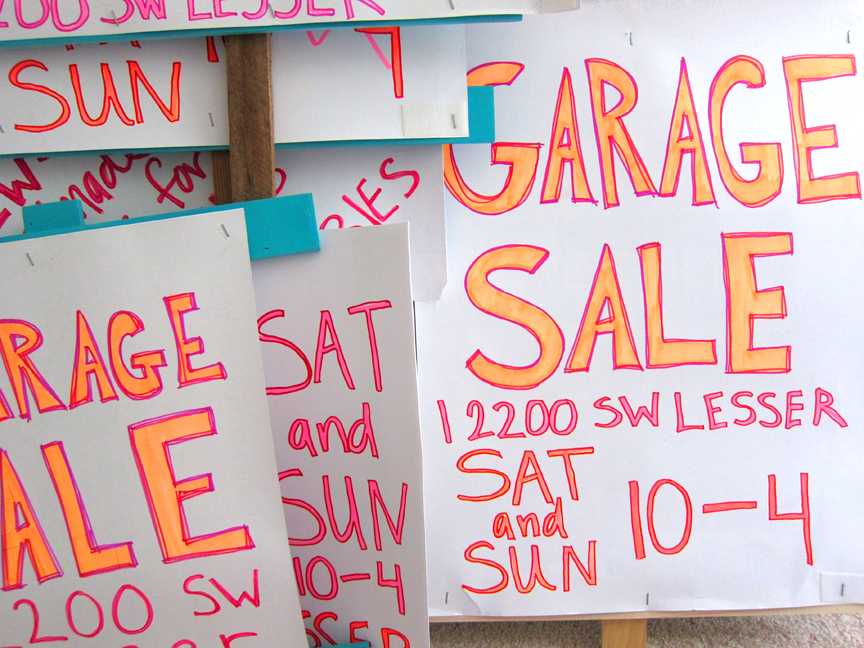 Vintage, Home Goods, Kid/Baby, Craft, Etc.
Who
We aren't new to the garage sale scene—in fact we love them! Estate sales, antiquing weekends, thrift stores, throw in a bunch of hobbies and there you have us in a nut shell. We are joined by a few of our equally minded friends to offer you our first ever garage sale.
Location
Conveniently located in SW Portland at the corner of Haines St. and Lesser Rd. Off the Haines St. Exit (#293) off I-5. White house on the corner #12200 (can't miss us!). Follow the neon on white signage.
Hours
Saturday and Sunday 10a. – 4p. (firm start time)
What
Vintage: fabric, home goods, decor
Home goods: kitchen stuff, entertaining, decor
Kid & Baby: clothes, toys (infant/toddler), wooden train tracks, kid furniture, Chicco carseat in excellent used condition with tons of time left on it!
Crafts: fabric, thread, modern scrapbooking (Project Life, studio calico, etc.), knitting, patterns, yarn, hand dyed spinning fiber
Clothing: women, men, baby, shoes
Outdoor: small charcoal grill, camp stove, hoses, cooler
Other: 2003 Xbox with three games, golf club, porcelain dolls from the early 90s in mint condition (priced to sell)
Plus an over flowing box of free stuff.
Featuring
Did we mention we're crafty? We'll be featuring our handmade baby and kid dry goods: blankets, toys, onesies, tshirts, burp cloths, and more! If you're expecting a little one or know someone who is we've got you covered.
Cash only please.