I'm so in love with this colorway from Southern Cross Fibre. I used to belong to a few fiber clubs and it put me over the edge into crazy stash land. I love the idea of getting wonderful fiber mailed every month, but I couldn't keep up and jewels like this just got lost in the stash (October 2009 colorway).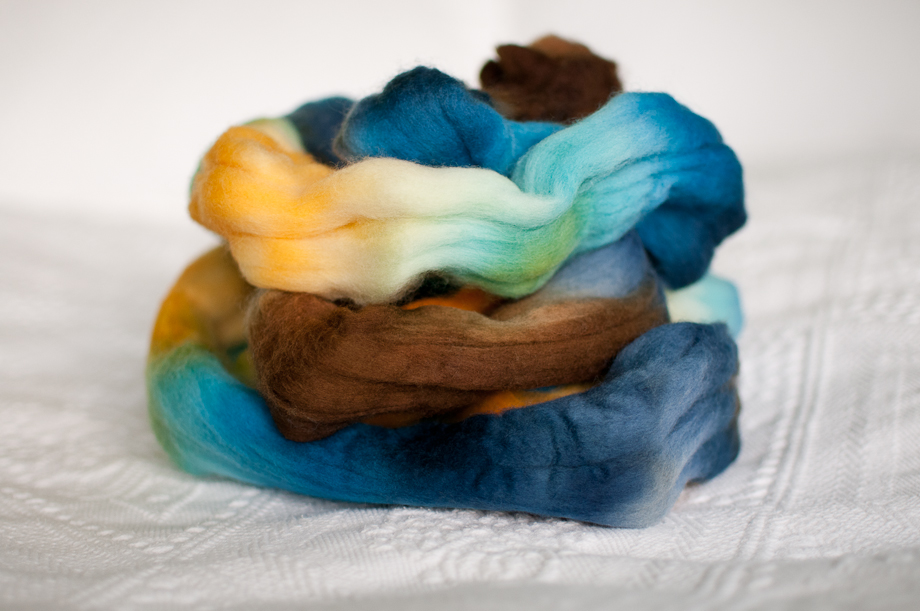 I started pulling this into pre-drafted little clouds on July 9th 2012…. Hmm what kind of baby did I think was in my belly? 🙂
I finished spinning it up a while ago, but never washed it, which you must do to get the springy body that handspan yarn has. I was pulling out a pile of wool pants I'd crammed under the sink in the spring to wash someday and came across this and another skein.


A little dip in the sink, a stretch and some hanging to dry and suddenly I'm dreaming about scarves and sweaters… Maybe a hat?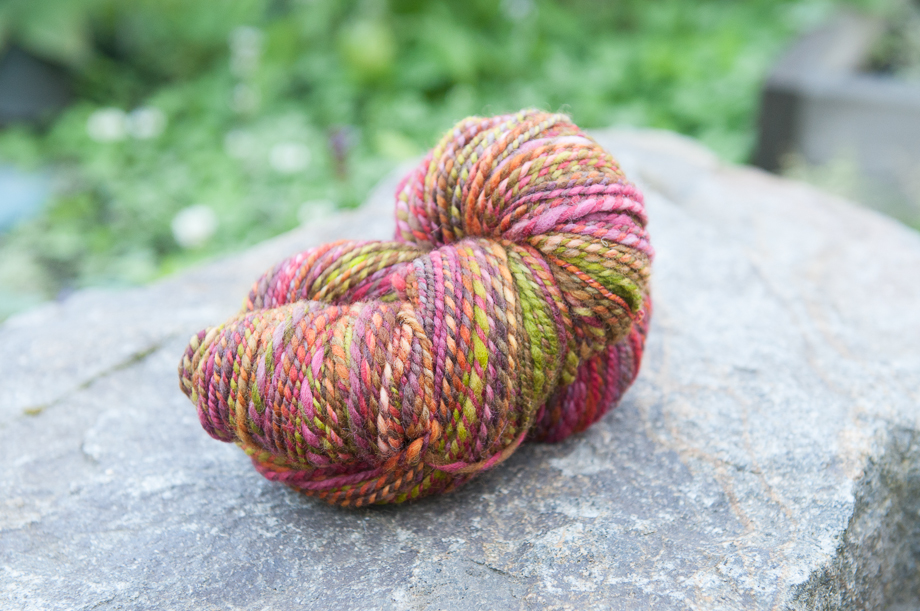 I also had another skein waiting to be washed. This one was from another fiber club: Hello Yarn. Good thing fiber doesn't go bad, this was from November 2008, the Buckland colorway and is a Finn Wool top.
Yes, yes I think it's time to get back to my needles.