My dad lives in the desert in the winter, and before he left this year he decided he wanted to go to the coast. Lucky for the girls and I he decided we should come on his impromptu day trip… OK!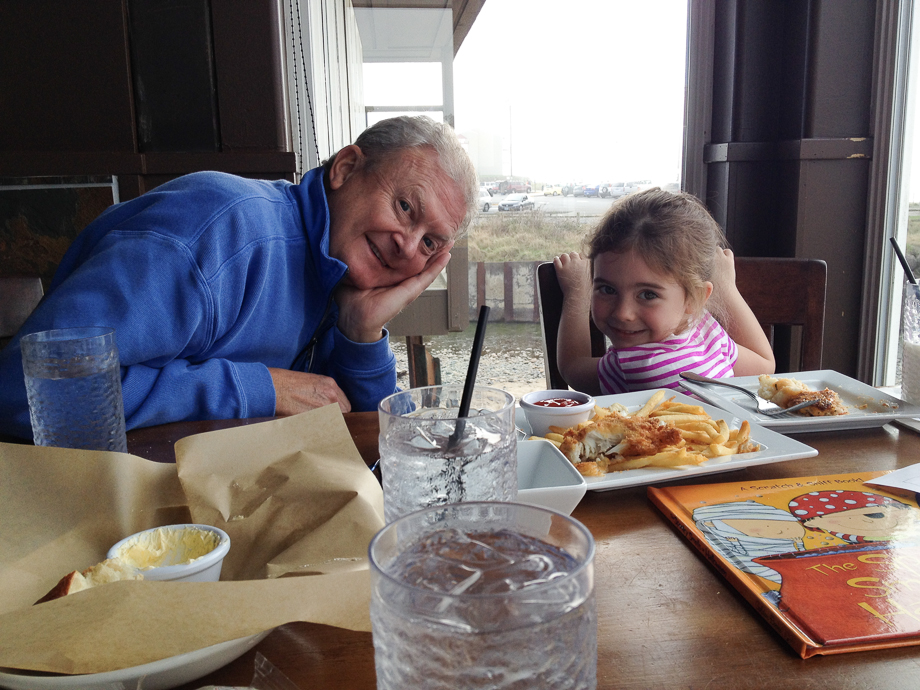 First we went to a fantastic restaurant, on the "banks" of the world's shortest river: Kyllo's. Yummy, yummy, yummy. And the girls loved sitting looking right over to the beach.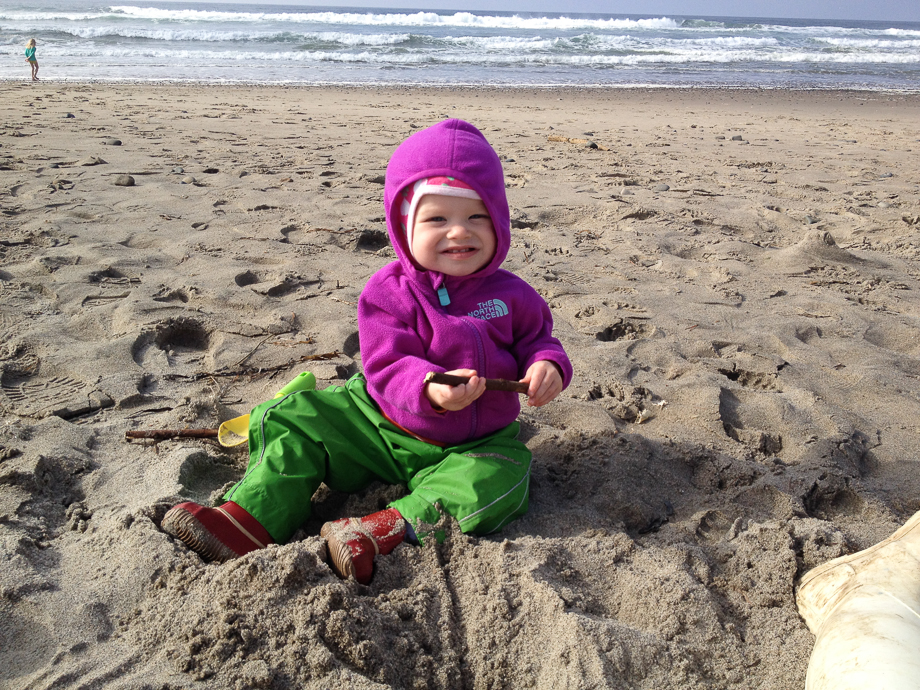 Bennet wasn't 100% sure about the beach. Check out these adorable mini boots Tuesday fished out of a bin at the used kids store. I couldn't find anything small enough for miss shoe size 6-9 months. She wears a size three which is so tiny. I am in love with these boots! They have no manufacture on them so I can't get more. And she's starting to grow out of them, but she still brings them over for me to put on her.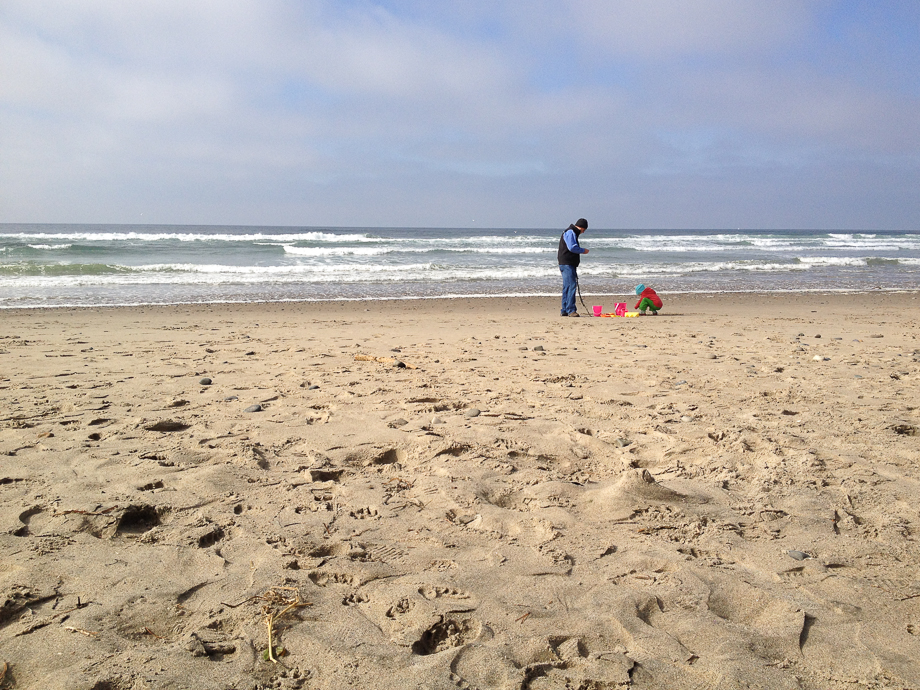 Tuesday could play on the beach in just about anything. She loves playing in the sand. My dad was a good sport too, helping her make different things, drawing paths and cows for her to milk.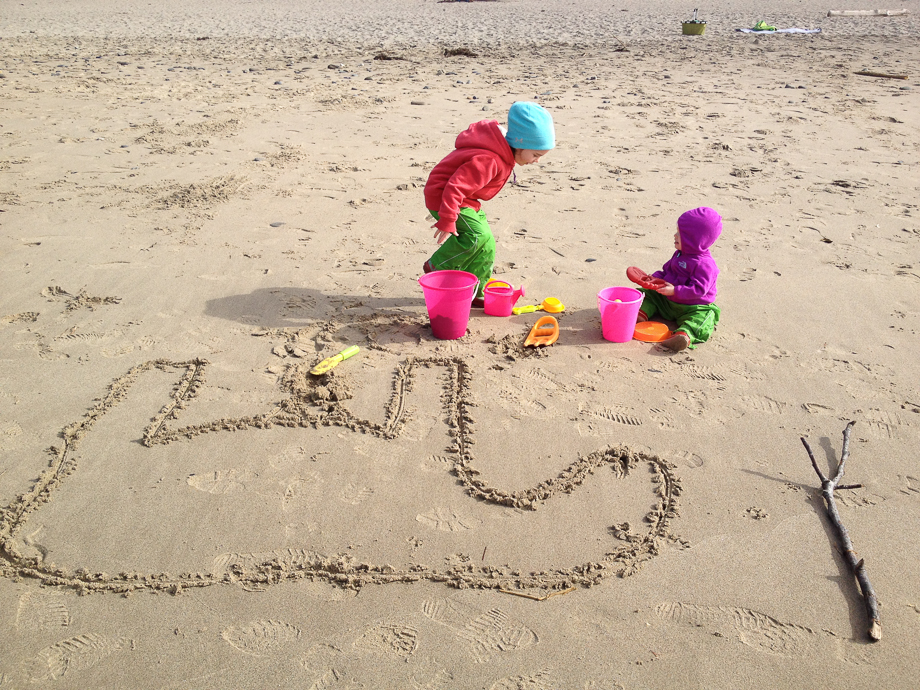 Nice cow dad 🙂 (Tuesday got this idea for an sweet little book called Sand Cake that we love).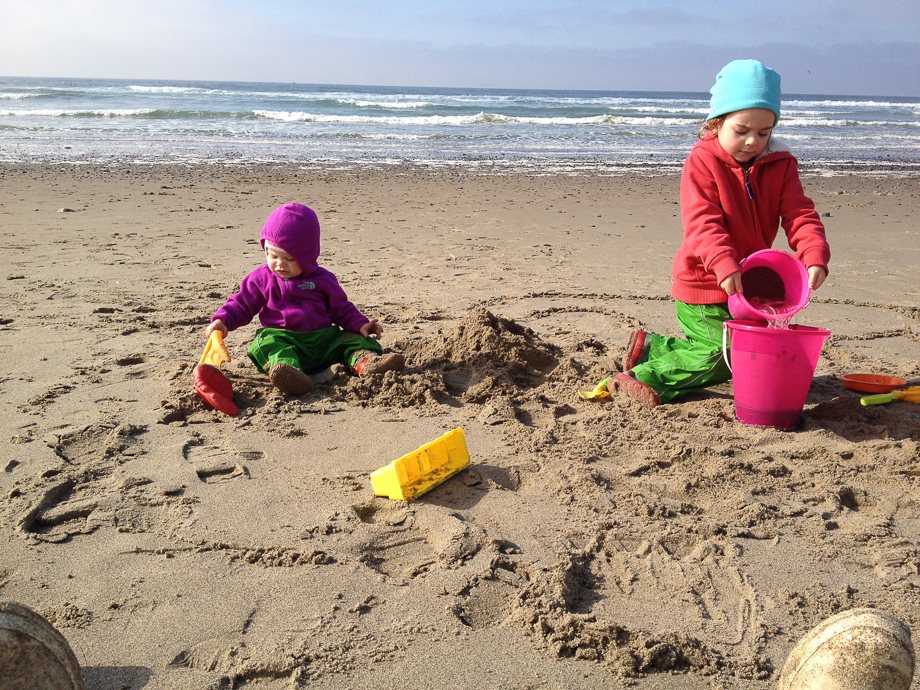 I got to sit on a blanket and watch my two lovelies play. They really do play together now, it's amazing and I am loving it.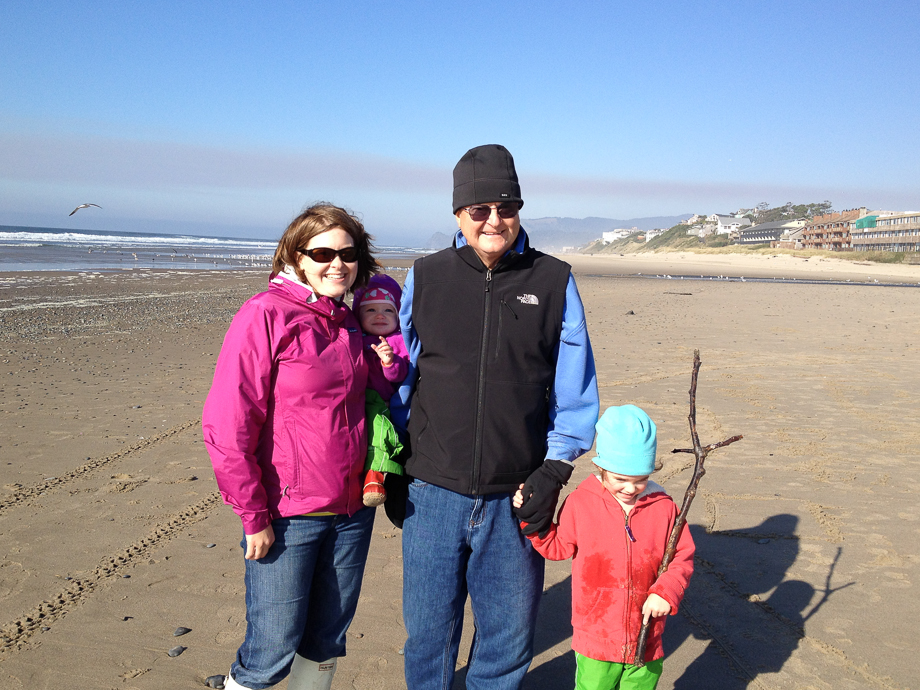 Such a great day. Thankful that we got to experience this before the wet and gloomy weather sets in!