When Taro was here visiting with his family I thought it would be fun to take his wife to a meeting of modern quilters in our town to show her some American craftiness. She was a little nervous about sewing in front of people she didn't know since she is a beginner. I wanted to come up with an easy, but still interesting top for her to sew. I decided that teaching her log cabin blocks would be really fun, since they are easy, and almost infinite in their design possibilities. She picked up on the idea quickly, dug through my scraps, and got to sewing. Once she had a few blocks she straightened them up, added bits if needed and came up with this little grouping.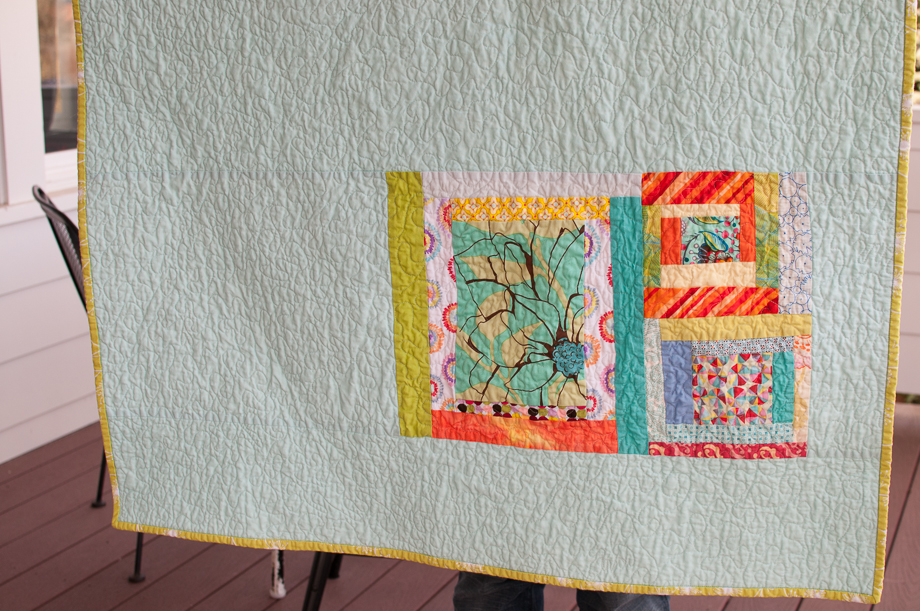 Then she added this beautiful light blue Kona Solid around the outside to get a simple, modern quilt top: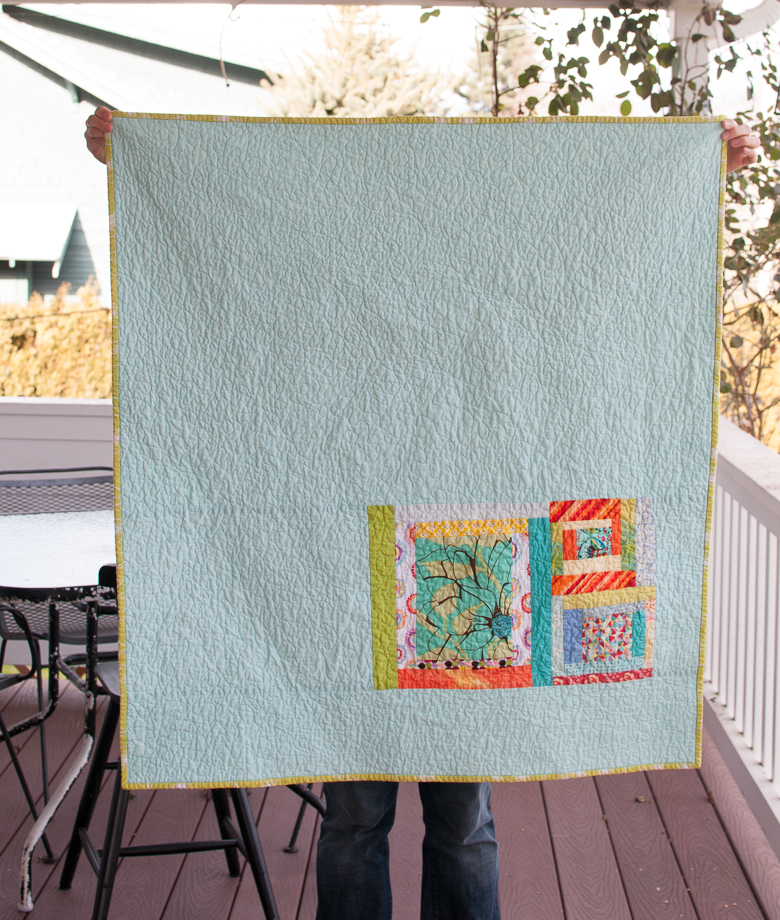 Before she left she picked the back and tasked me with finding a binding (something green with a pattern was requested).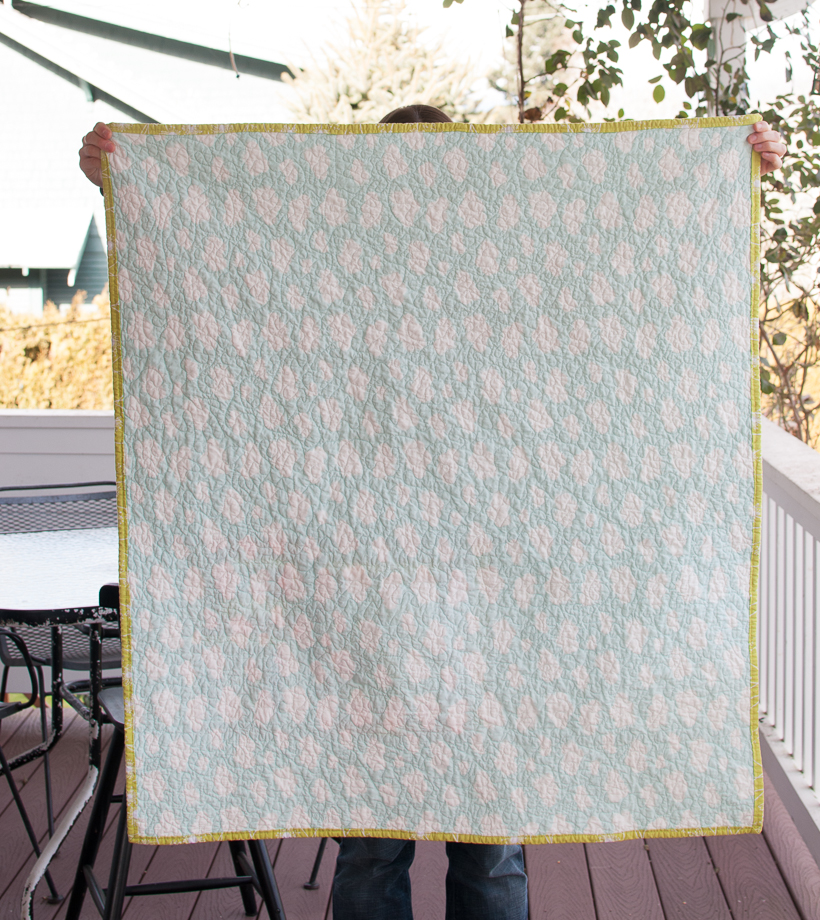 I had this organic (and super soft) discontinued Cloud 9 print in my stash that worked great for the back. She thought this would be the perfect size quilt for her little one, and I agree, this size is the best for everything from a floor play mat to car rides to stroller, to sleeping in a toddler bed.
I did an all over meandering but put in a few special touches, like baby's name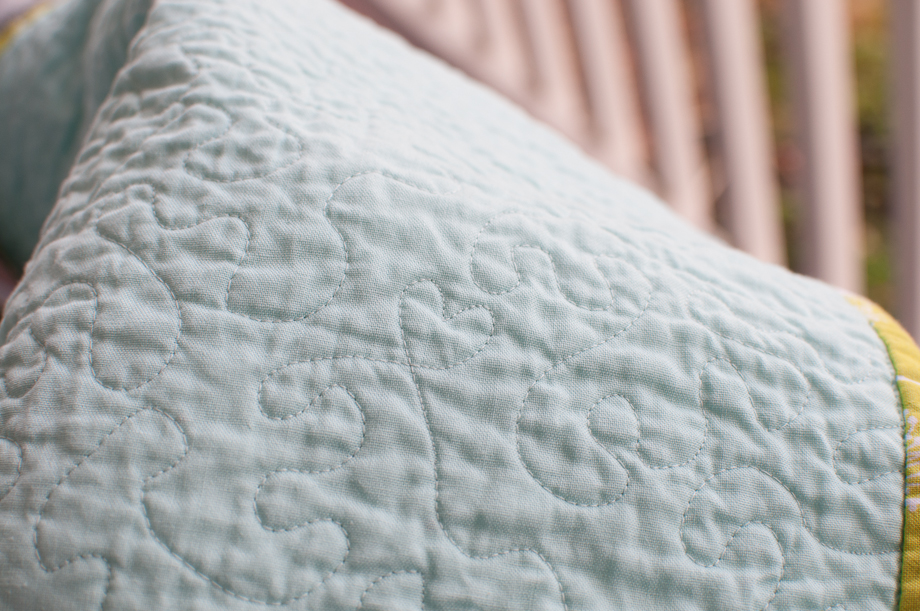 and a few sweet hearts here and there.
If you have a friend who you want to get into quilting might I suggest a project like this? Almost all quilters have an abundance of strips in their scrap stash. This makes if fun and easy for your friends (or children!) to make designs quickly. And the way a log cabin builds on itself makes it easy to square up, or embrace the wonkiness if you want to. Plus there is nothing like a quick project to get someone hooked on quilting!
(If you'd like to see another quilt like this, I made one in a similar style, but with completely different quilting. Click here to see it)