Well the crop didn't turn out like Sciarrino and I hoped… it was canceled! Oh no! But we rolled with the punches and schlepped all our stuff over to Bj's :). We probably didn't get as much done as we would have at the shop, but I got a few things done. This check book cover (thanks Sue for the blanks!), and this cigar box:



I love the inside too: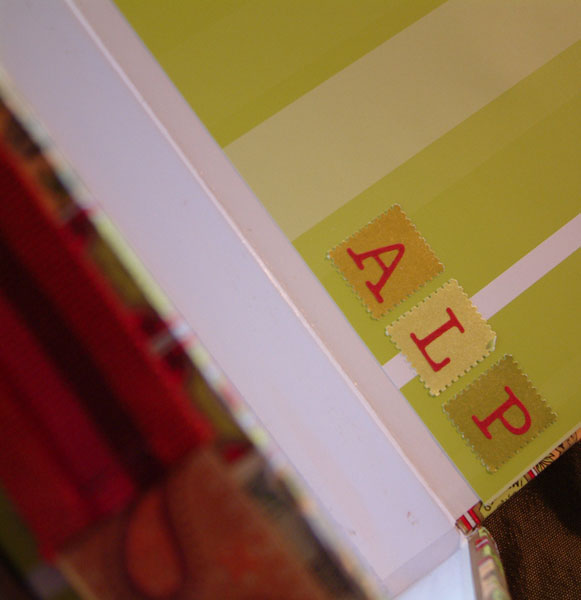 You can see all the details of it here.
So what have I been doing in the last few days that have made me ignore my blog (and even forget a
If you click on that it will open up big enough to read. We're having our first trunk show! I am really excited about this because ribbon is such a tactile thing and I can't wait for people to be able to feel it and see it in person. Also I have been putting together limited edition ribbon collections in awesome jars. I think Sciarrino and I found all the cool jars in Salem. I'll get pictures of them tomorrow. It's something I get questions about all the time: 1. Do you sell jars? 2.Does the ribbon come in jars? and 3.Can you make up collections? So I thought I would make some up for the show and see how they do. I've also been cranking out tags and stuff to have some other goodies besides just the ribbon. More pictures tomorrow!