Totally scrapbook related so if you have no interest in that kind of thing, just skip it.
Ok, I usually don't get into stuff like this, people can buy what they want to buy. But in my opinion buying this:



is so so not what I would do. I'm going to let you in on a secret. This is almost the exact same thing as a Speedball Linocutter. Which are cheap. This Basic Grey tool (side note I totally love and want absolutely everything else that they make) retails for 26.99 at the one place I could find a price (but they are sold out). Listen to me people if you want one of those get this: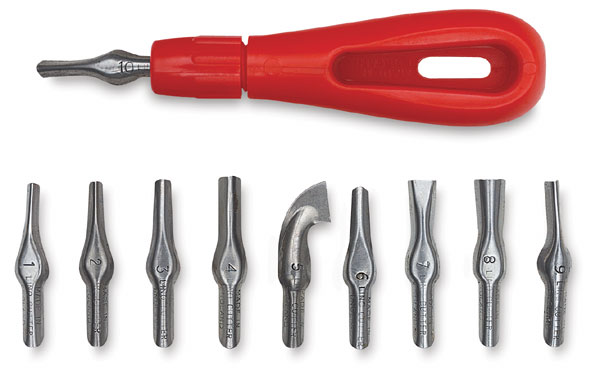 Now I have never actually used THIS one (with 10 tips for 9.99), but hey these things are meant for linoleum so they will truck their way through paper no problem.
All these links are from Dick Blick art materials. I've ordered from them a bunch (way too much) and they are great. If you still want the Basic Grey tool that's okay I'll still love you! But I just thought I would throw this out there. You can thank me by spending the money you saved at Ribbon Jar. Hehehehe.