My step-dad Bill helped me check some things off my to do list yesterday that had been on there for a while. A new ribbon rack and this cool thing got put up.


I so love it this way. It's more how I think anyway, so I think it will make me pull orders even quicker (even though you know I'm already super fly).
Other stuff:
-I put two new things up on eBay, a Halloween by the years album (someone asked me to do another one and I can't find your email, so if this is you go look!) and a girly girl lunch pail. I really wish I would have gotten more lunch pails when I was in so cal. There were so many at their Micheal's that they were dusty.
-Depeche Mode's new album came out today. You have to check out this song: Precious (yes it's from a Smallville episode. God I am just so addicted to that show. You're hot Tom Welling, hot).
-I lost a pound! Go ballet class go! Oh and walking with my parent's probably helped too.
-Tom Welling is hot! Proof: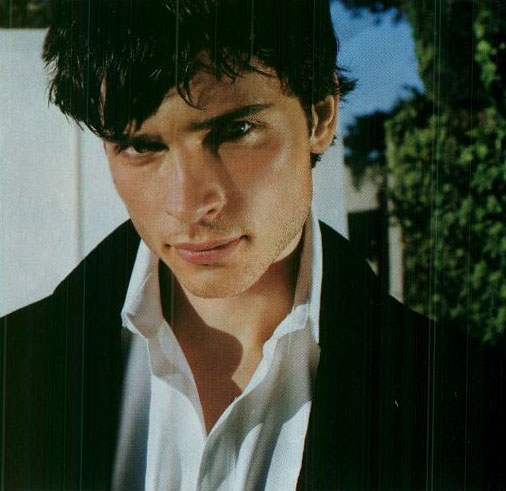 If I saw Tom in real life I would probably faint. And then he would lean over to make sure I was okay and then I would rip off his shirt to feel his abs!
Edited to add: my mom thinks he looks like, well I can't even say, but horrible basically and my brother thinks he looks like he's on drugs. Someone back me up on his hotness here! Anyone?