That's really all I have time for right now, but basically I haven't written because the house is in a complete disarray, and I haven't taken pictures because I don't know where my camera is. The carpet better come tomorrow or my mom and I might just go insane.
*found my camera and my card reader, it's a miracle. Edited to add photos.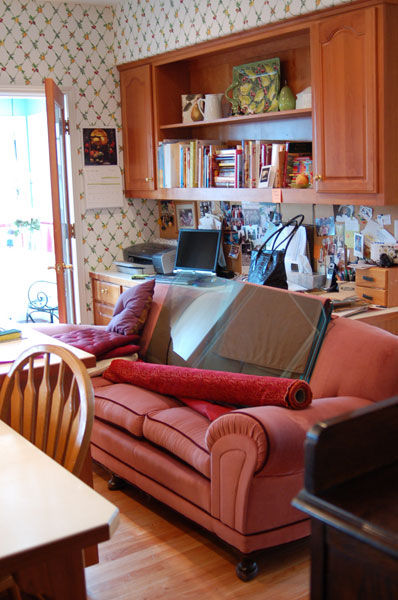 See I wasn't kidding. There are many other things in the kitchen as well. Including all of our dining room chairs, that I think look cool all lined up.