What you've been waiting for:



And on the back side: Pre-staining one side of the fence (Bj and Bill did this) because it will be impossible to get to once up (we're not taking down Morris's fence). And were is this going to go?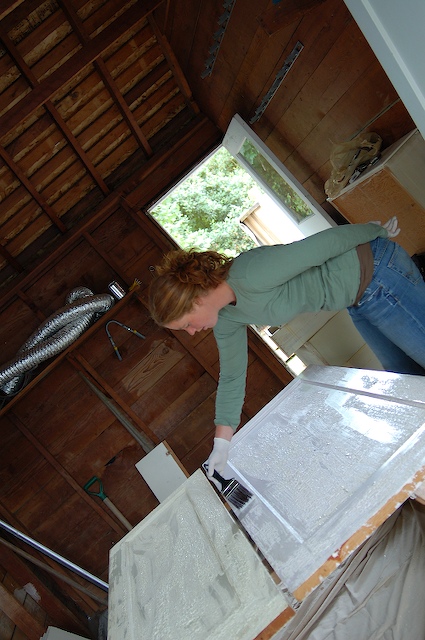 Karen helping out. We took all the remaining hardware off the doors/cupboards/drawers and got to work stripping. Now some say I'm anal to do this. I don't care. This will make the whole house look clean and fresh. And when I clean up those glass knobs they will really pop.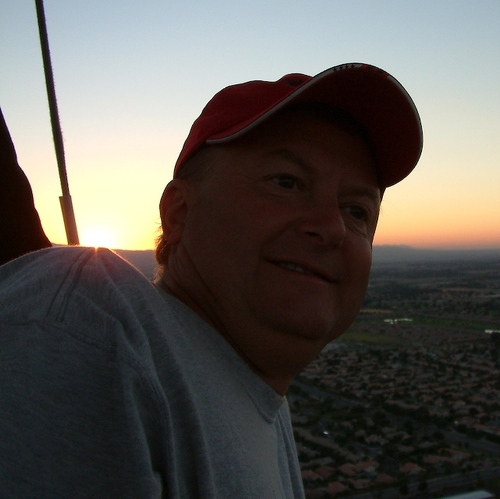 In the basement you see my dad appreciating the Bud Light I have stocked in the fridge. Quite a transformation down here. They ripped out every last gross board. Started framing up the new wall, replaced all the beams, and added a three foot wide door into my storage room (behind my dad, the door is around the corner to the right of the stairs). I love that they took that wall off behind my dad, it totally opens up the corner. I've decided to leave that and just put a railing in it's place. My neighbor Tracy loved the difference. She said she and an old renter use to joke about which weird room in the basement had a body in it. Ew, we didn't find a body, but we did find the remains of something else: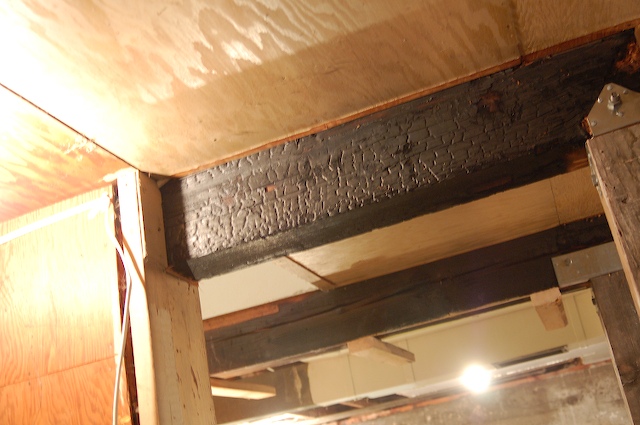 Fire! This had been covered a long time ago, and could be the reason the ceilings are taking so many coats to paint nicely. That's the worst part above, and no structural damage thank goodness.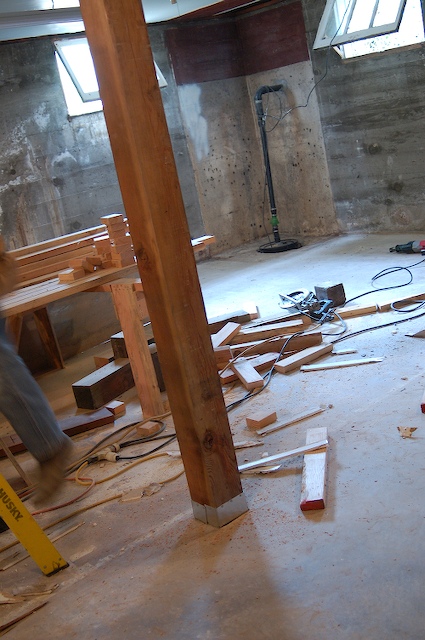 Dave the carpenter says, "Those posts aren't going anywhere." And he's right. They were sitting on little bits of concrete, but they sledgehammered that out while the house was jacked up (not as risky as it sounds I found out). Then this plate is bolted into the concrete floor, a little lift is put in (to keep the beam from sitting directly on the concrete and thus avoiding moisture problems in the future) and then it's bolted to the beam. It's also bolted to the big beam at the top. I think this looks way better too (added bonus!).
So what now? Oh just a million little things. Before the carpenter comes back next weekend the electrician needs to come. But before he can come I have to dryloc the walls (so the conduits don't sit on a moisture trap), and before I can do that I have to patch them, before that muratic acid them, and before that wire brush them. So I start with the wire brushing tomorrow. In great news Sciarrino volunteered to power wash the exterior of my house. Um, gee, I don't know, YES PLEASE! So things are coming along, and I feel good about everything. My budget is staying on track thanks to all these wonderful helpers. I LOVE YOU GUYS!