Boy is it time for a catch up on my life. Basically I've been moving, and chances are you've moved before so you know why I haven't posted, nothing looks pretty when you're moving. But let me start further back. So on Thursday I had my first night in the house (well, I've sleep here three times before, but really just because I was working late then, I didn't live here). Bj came down to be with me since I was being a bit of a scardy cat, I've actually never lived alone before. I was very domestic and made him a crock pot dinner and everything. Then basically I just organized and cleaned Friday, and went over to my mom's to pack all the boxes. Saturday my new neighbor, Tracey, and I went to the Oregon Flock and Fiber festival.



It totally rocked! Tracey observes the cutie cute sheep. We're thinking I should have one in my back yard, she said she would baby-sit when I was gone. I mean aren't they so cute?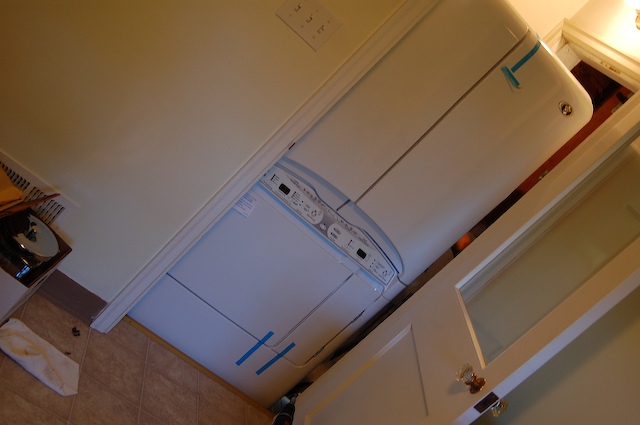 But the talented delivery guys figured it out (while I freaked it was going to fall over: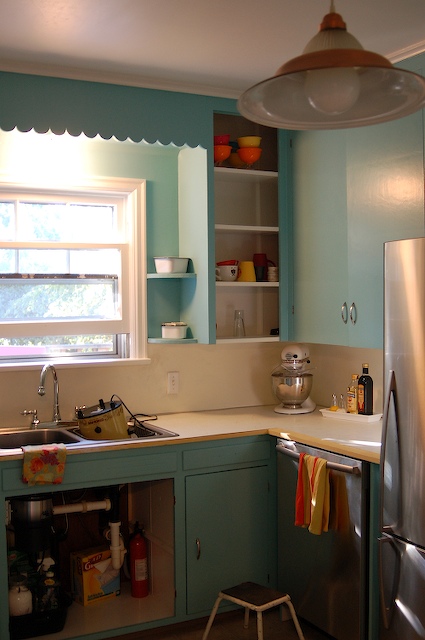 And the built-ins are all done, save the ones in the dining room, which I need to work on still: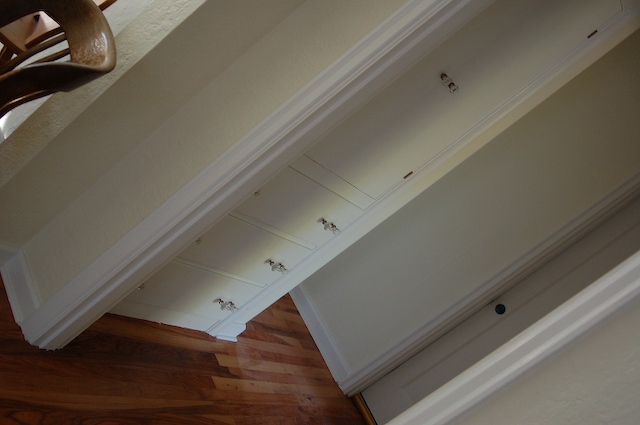 What's behind that door? The bathroom, but it's still not quite ready for it's reveal. It doesn't have a handle for one thing! So what do you think?