That's the way it is. See things around here haven't been that spectacular (and by around here, I mean around the cottage), but I've not really mentioned that my brother bought a place a mere four blocks away. That's right, four blocks. And it currently looks like this:


My super cute bedroom. Bj actually spent one night here last week since I was with the little monkeys. I'm a little too freaked out, I need some more window coverings (I have some ghetto blankets over some of the windows), and maybe a bathroom sink.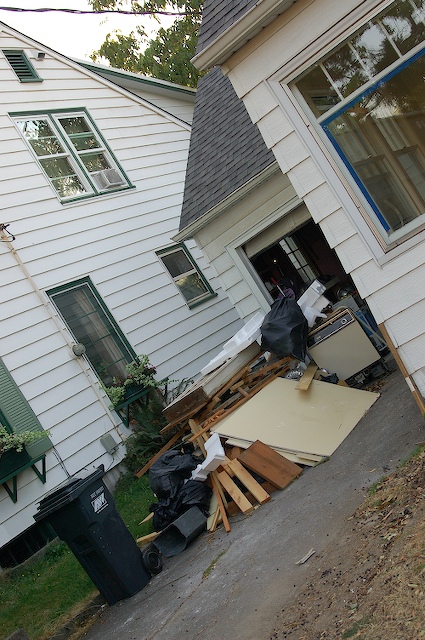 Hopefully this will be resolved tomorrow. Right now there is a huge garbage truck sitting in my driveway full of yard debris, which is going to the dump tomorrow, then I can load up all this crap. Hope to see even more progress after this weekend.