Karsen and I are having fun in the mornings down in Ribbon Jar land while brother is at school. This first day I won out and got her to wear something super cute, but today it's all about Dora. I so don't get the cartoon outfit thing, but man she loves them. Some shots from the first day:



That basket was originally an easter basket from my mom one year, she is a genius, no?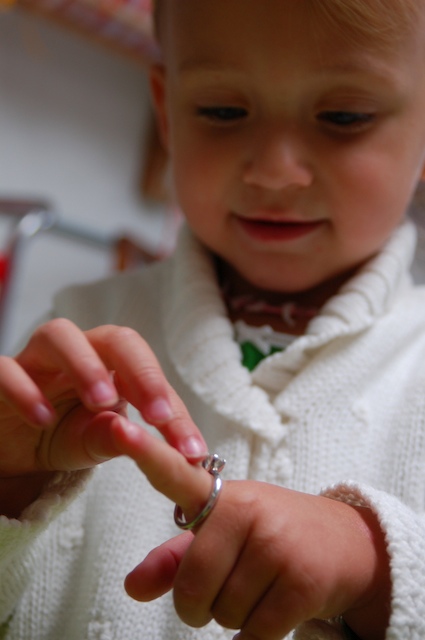 Karsen says, "ohhh pretty Amber, pretty pretty ring!" I agree Karsen.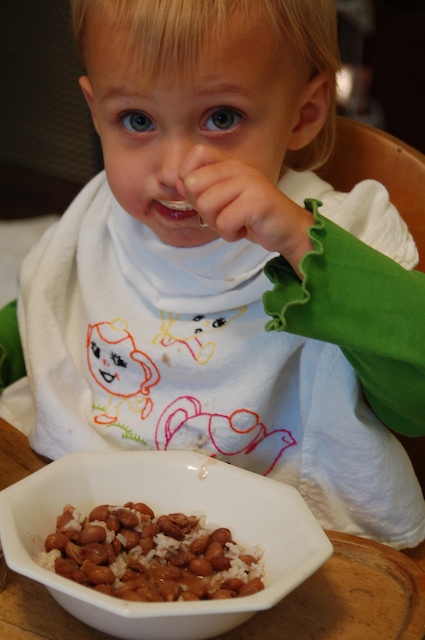 Finally putting to use the high chair. This is a darling tea towel Sarah gave me as a house warming gift. So cute as a bib, but you know there's still food everywhere. Just one more night with the little munchkins, and then I am so sleeping in on Friday. I am sooooooooooo tired. I have my teeth cleaning this morning and I'm actually looking forward to it so I can zone out for a while!