Per Amber's request, more of my holiday decorating. Sciarrino and I had a fun night a few nights ago shopping K Mart and Target for decorations (that was after 2 hours of working out, when was the last time I've worked out two hours in a row, I have no idea, but I was whipped). We were having so much fun in fact that we both said, "oh my gosh!" when a person came over the loud speaker at Target and said that it was 10:45 and the store would be closing. So more holiday cuteness then, first the outside, which Bj did last weekend:



LED, it's almost like neon! Since I hacked down all the shrubs in my yard last summer I got these little blue things to put up, pretty festive if I do say so myself. Then we you go in the house there is a cute wreath on the inside of the front door made up of little glass bulbs. And you see my dining room straight ahead.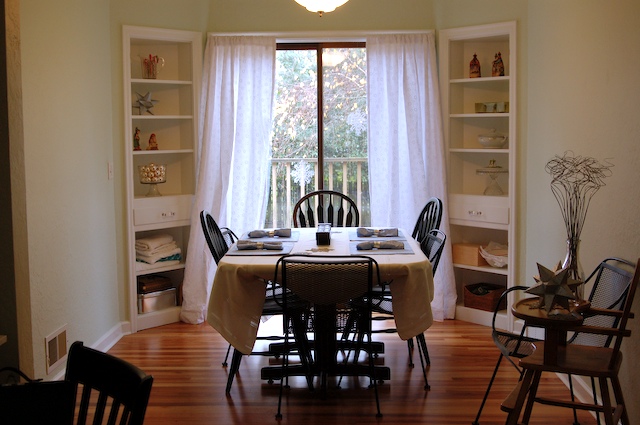 Ugh. I need to finish painting the cupboard doors in here! I love Martha's line at Kmart. The little swirly sticks, the place mats, napkins, and stars. I also put a star in the kitchen: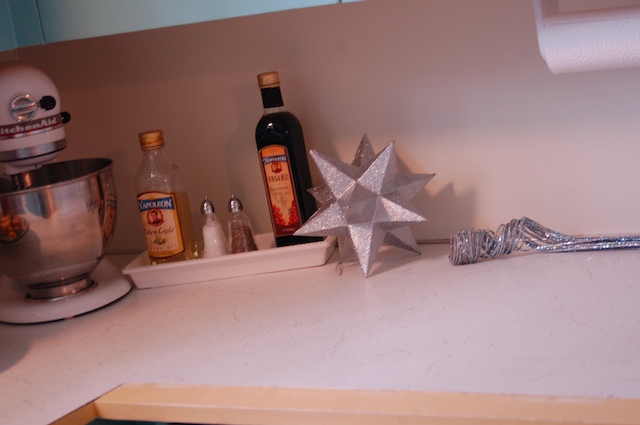 I don't think I showed you guys the curtain I made in here before: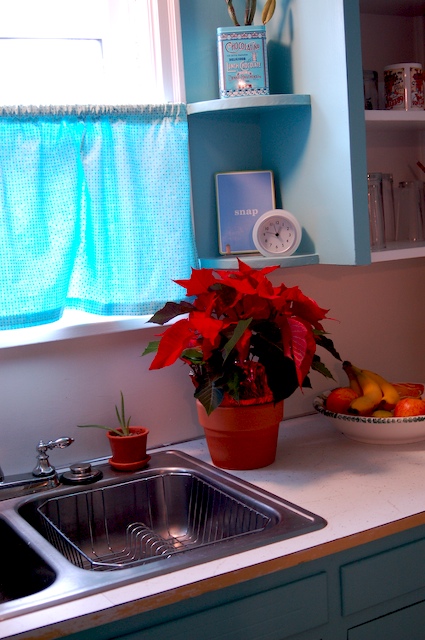 I've had that vintage fabric for a while, I got a large amount of it from Goodwill years ago. I like the curtain, but I think I want to cut it so I can pull it open, and I'm not so sure about how the rod makes it stick out. Oh and do you see that tin up there? My neighbor's mom got that for me. I pulled the lid off and planed one of my orchids in it, so cute. Then I have garland over the railing leading downstairs, where I'm working on a big release of jars for Monday: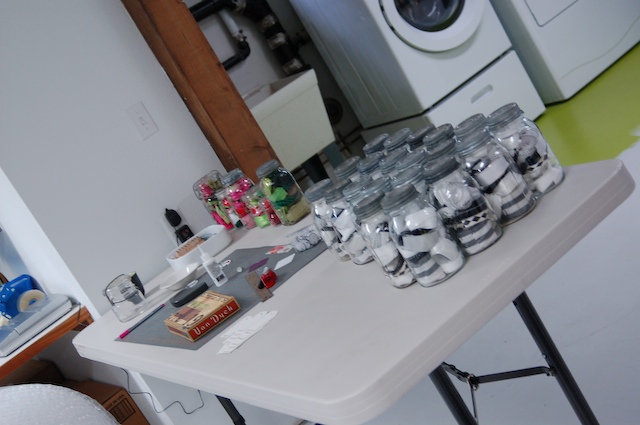 I have been scouring the earth for these special lids so that the December jar would be extra cool, and trust me it is, super super cool. A few more things upstairs: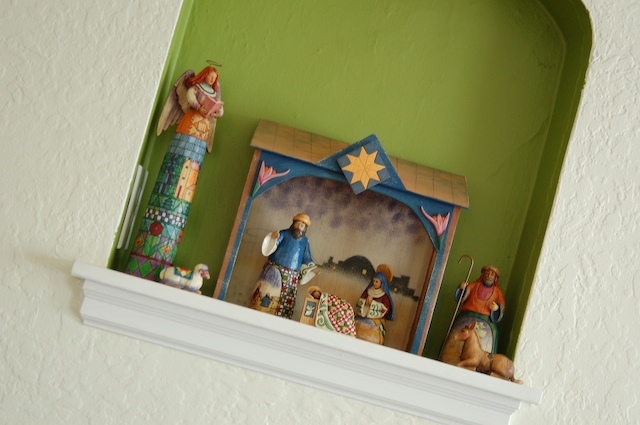 The nativity (minus the wise men, their still on their way, hehehe) in my nook. I so love this nook. It was one of the main selling points for me on the house. Better than a mantel any day of the week. And finally: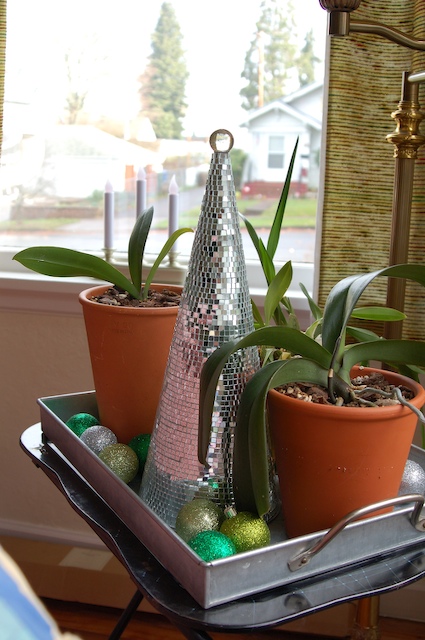 Two things I didn't really need: the cool mosaic glass tree thing, and another set of bulbs (that won't fit on the tree), but they make my orchids look extra happy. And can I just say, I've gotten more use out of these 60s estate sale TV trays than I ever though possible. When in need of furniture just get out a TV tray!