Yesterday, they day I took around my camera but did nothing with it, I picked up Ceara and Grant from the airport! My friends arrived earlier than expected and I was still in my wedding dress trying to figure out if my chosen underwear would show through when she texted me. I hopped over a bridge and picked them up. We did a few things, then headed to Salem. We had a few minuets to chat with Ceara's mom, pick up something, fax things, and blah, blah, blah before we headed back up to Portland, this time with my mom. We met Sciarrino at Barefoot Sage, an awesome place that does only feet and leg massage. My mom packed cute little dinners for us, and everything. Unfortunately I was in such a state of relaxation that I totally forgot I even owned a camera. Then I left in in my mom's car so I don't even have proof that Ceara is here! But I do have proof of another awesome friend:



Ya, we're all a little tired. I stayed up until almost three last night cleaning because I couldn't bare the thought of, not only Taro seeing my house so messy, but also coming back to it like that after the honeymoon. I have been getting more wedding stuff done,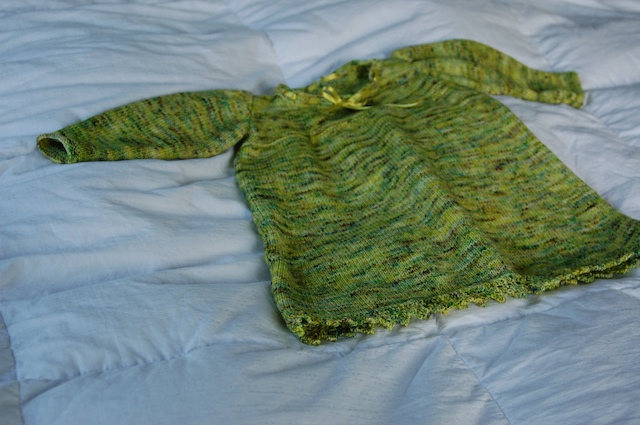 Awe it's such cuteness V's dress. I sewed a button in the back this time, and the ribbon on to the dress since she's much more mobile and I don't want here chewing it. Back to the food: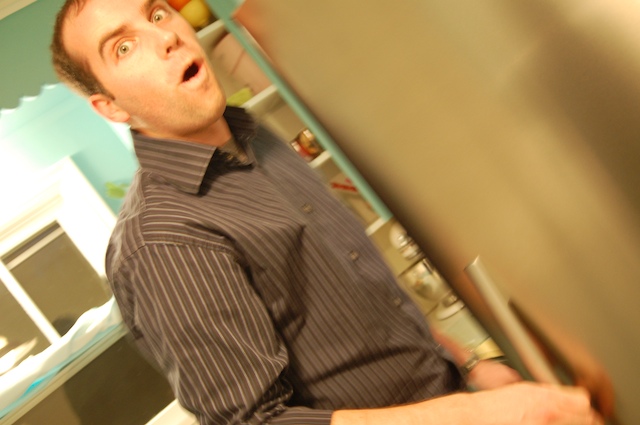 Which obviously gets Bj very excited. And me too, yum yum yum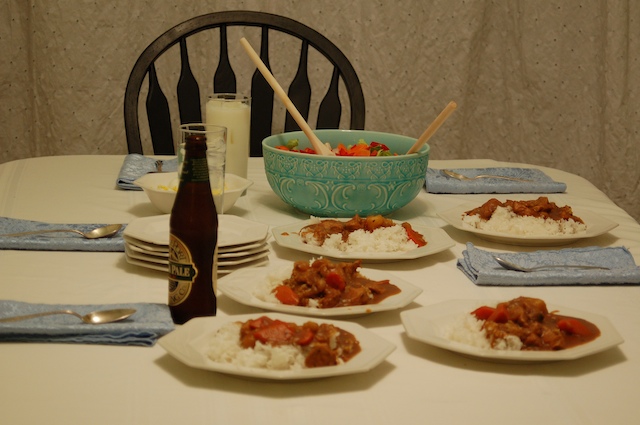 Brent came over to liven up the crowd, and I had to get a picture of all of us: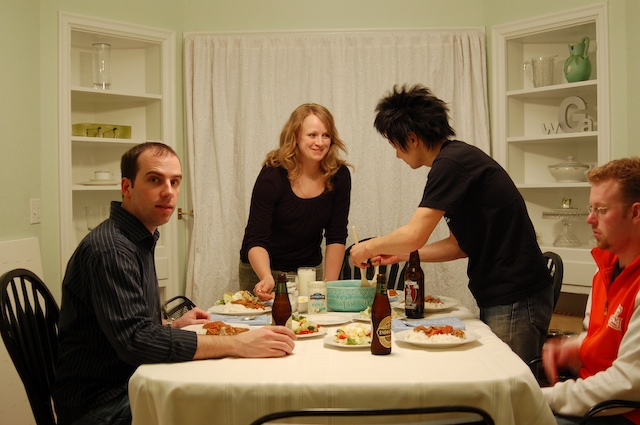 I love that picture, I'm setting up the tri pod here, and I always find those kind of pictures interesting.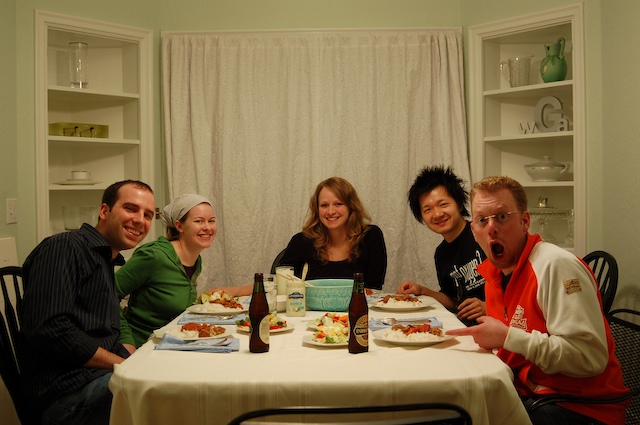 Awe Brent, I know I can always count on you or Bj for super crazy pictures. And one more favorite:



Taro, checking on my weight gain. As soon as he came in it was like he was never gone. I miss my roomie oh so much. Well I think I'm signing off until the end of next week. I don't think I'll have much access to a computer, but we'll see. Tomorrow night is the bachlorette, and every thing's been kept a secret from me so I have no idea what to expect. Then Friday the rehearsal, and Saturday's the day. Sunday we have a little after brunch and we take off for our honeymoon! It's all going to be a blur I know, like that picture up there, a moment here and gone. Thank you for all your wonderful comments, I am trying to breathe, and enjoy everything as full as I can.