Whoa, these freaking sign in books, right Sciarrino? They took soooooo much longer than anticipated. About a month ago I ordered the Beary Patch tool Ali clued us all in on back in November for this project. I think I told you that we are having a photo booth at our wedding. This is one of the first things I remember ever thinking I wanted at my wedding (like a good 10 years ago at least). And it was one of the first things we told Emee we had to have. Luckily we found one. And the cool part is it's actually old school, just like my the ones I use for my annual fair portraits. So it has the cool old school type strips. And you can take unlimited photos (we chose to have the booth all night). So I wanted a big guest book so that the pictures could all be slipped in. But I was having a coil issue, so one book turned into 5. And five sets of covers turned into 7 when I mis-punched some holes. But they are all done now and I love them.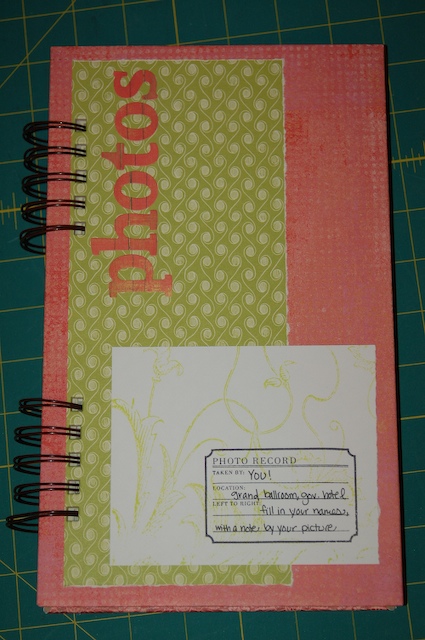 Each cover is just a variation (oh and the flash thing, I'm getting too crunched for time to wait for the sunshine, sorry).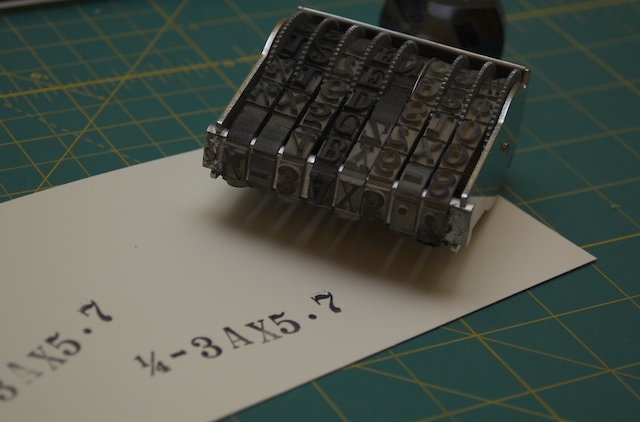 I got that fabulous Autumn Leaves stamp set and used a different one on each book. That is stamped on remnants of the seating cards, pretty thrifty huh?



My Oh-so-fabulous bridesmaid Sciarrino punched most of the 500+ holes, now if that's not love I don't know what is. And Angela and Sue both brought me vellum from their stashes so I could have a piece in between each page, so the photos will be safe. You guys all rock hard core, seriously!!! There are four slits in each page for a photo, then I had that "name(s)" stamp made for each page so people will remember to put who is in the thing. And….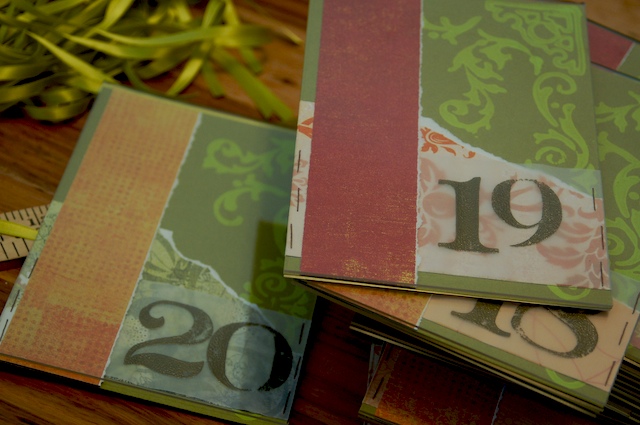 The table numbers are finished! Simple cheap acrylic frames meant for the fridge with the magnets peeled off. Threaded ribbon through the top and they will hang on the head chair of each table. Speaking of ribbon: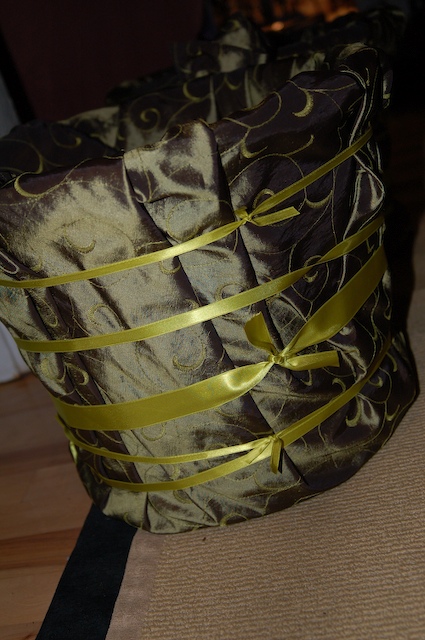 Not the best picture, but Sciarrino was carting a stack of these out when I realized I hadn't taken one. My mom and I found the fabric last weekend, Josh brought me the planters and Sciarrino helped me tie all the ribbon around. 10 for the reception, 2 for the church. This way the guys who deliver the trees can just pop them in here and will know right where they go.
I'm tired, and I have to go to bed because I'm getting up early to try on my dress on more time, and then off to the airport to pick up Ceara and Grant. I can't believe it, soon everyone will be here. Taro comes in on Wednesday, and most everyone else Thursday!!!!