Thank you so much for all the sweet comments on my wedding pics! I love reading them. Of course I think my wedding was the best ever, but duh, that's because it was mine! And I have my ring back, yeah! It's so awesome, I hope it's not too pretty for me, because it really is a stunner. Anyway I have been working on more proper thank yous: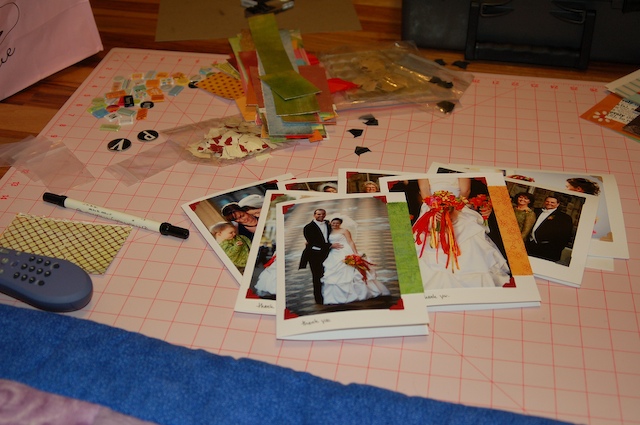 Both my friends Karen and Carmen had pictures in their thank you notes and I loved that because then I had a great picture of them from their big days. But of course I have to be out done. See it's my own fault really because in order to stay on top of the pile when it comes to good ideas and quick wit creativity I surround myself with super cool people like Sciarrino. So I shouldn't have been surprise to get her awesome thank you in the mail: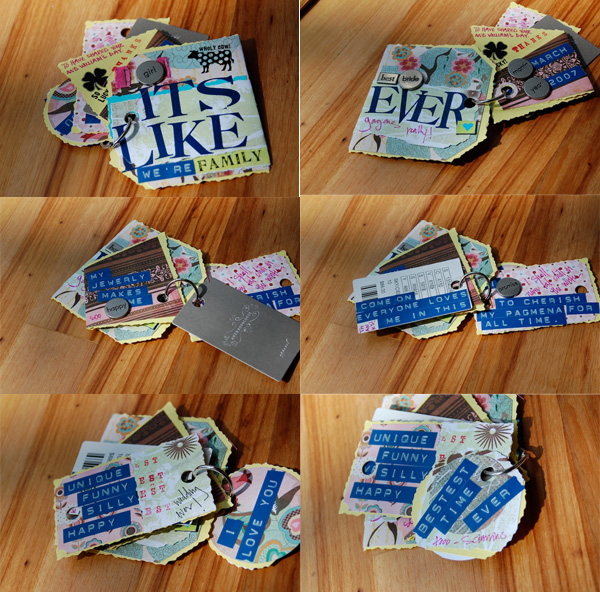 So clever, she is. And now that my picture mate is fully stocked on paper again I'll be working on thank yous again tonight, but I'll try to post some more wedding pictures. Right now I'm off to mow the yard with my push mower. I'm gung ho about it (yippe for saving the environment!), but a little scared (boo hoo for week upper body muscles!). Bj bought it for me no problem, but said that as soon as I couldn't keep up we were going gas or electric. My vote is for a grass free yard. Have you seen the yummy newest issue of Cottage Living? Page 56 people, page 56.