If there is one thing I've learned in my short marriage, it's that sticking together and just being there for each other is the most important thing. No matter what, when things go bad, go so wrong you just can't believe it, you have to stick together. That's what Bj and I have been doing this last week. Before I tell you what a roller coaster it has been I want to say thank you so much for all your comments. We've read them all and it just means so much to us, they give us such strength, THANK YOU!
So right after I wrote that last post we packed up and headed to California where his father and grandpa lived. Bj has an awesome step dad, Jim, that you may have seen in wedding pictures, but Bill was his actual father. He wasn't able to come to the wedding. We didn't know at the time that he was very sick. He told us that he had to go to the hospital for some tests on March 26th, and because we weren't down there we didn't know that wasn't actually the case. Bj and his father loved each other so much, but it was sometimes hard for Bj to get a clear channel of communication to his father. What we are piecing together now is that his father had been sick for a few months. We're not sure exactly why he died, but we are sure that it ended a lot of pain (here is his obituary). Bj's father was cremated and on Friday we drove him in his Corvette down to San Diego Bay to scatter his ashes in the ocean.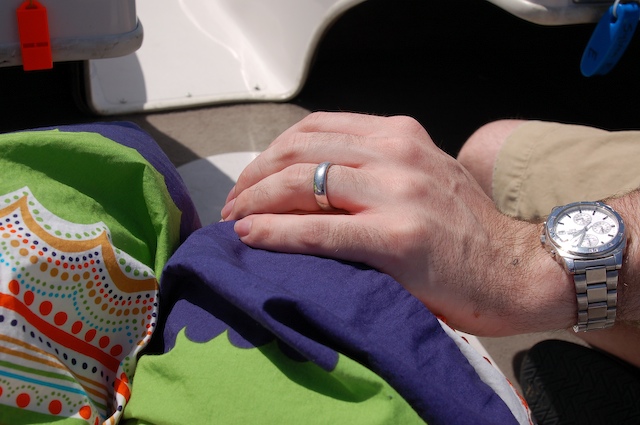 I looked down and it was just okay. It still sucked, it still hurt, but I knew it was going to be okay.
In addition to everything we had to deal with in terms of his father's death, we also had a feisty 87 year old on our hands. Bj's grandpa: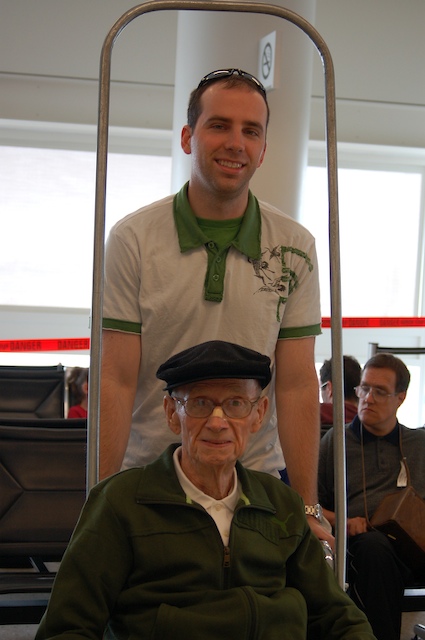 After a very long day our 87 year old child is tucked into bed. We are moving his stuff to a bigger room tomorrow. It's going to be crazy, different, and hard sometimes I'm sure. But I am so thankful Bj gets to have this opportunity to bond with his grandpa, who adores him. He likes me too, tells me how small I am all the time, and that I'm a "character." He said he was glad Bj married me, and I said I was too.