Getting ready on my wedding day was so fun. We had the big suite still, the one we were in from the day of the bachlorette on. So my mom, the girls and I spent the morning hanging out with the girls from Event Cosmetics getting all dolled up. They save the bride for last so I had time to be silly:



Using the bubble blower Bj got me. It's so fun!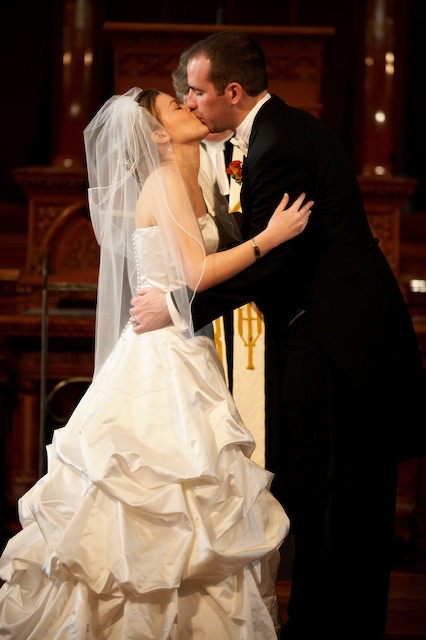 My mom giving me a kiss… on my lips! Moooooom! Don't worry I'll always love you mom!



Ceara showing off my newly acquired candy thong. It's so ridiculously big I think only Bj could fit in it, but we're not going to test out that theory.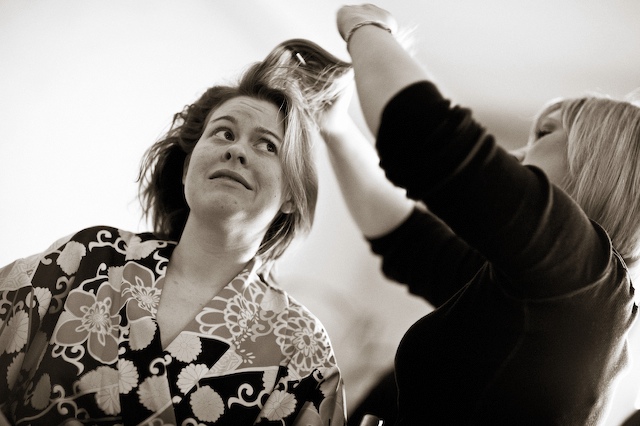 Don't judge the girls working on my too harshly by this picture, they were actually not painful at all, I was just a little concerned about the back-combing, but hey look how great it worked out: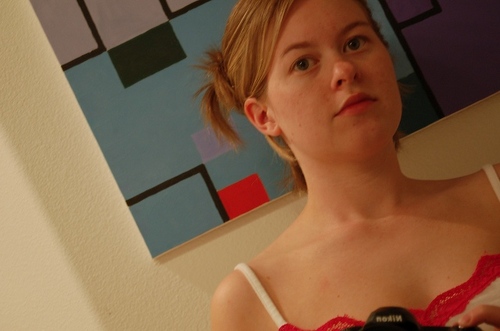 I had hair jewelry made for me and my girls by another talented member of the Bridal Loft, Andrea of August Veils. I couldn't find anything near like what I was dreaming of in my head and these turned out perfectly. I could seriously wear them in my hair everyday. Love them!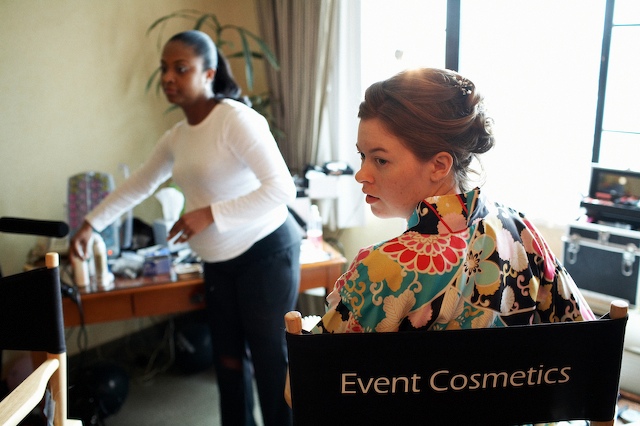 Another shout out to Event Cosmetics love them!



Angela's comment about my pictures is that every one for the first hundred Emilie is on her phone, so true. I think this girl could text through anything.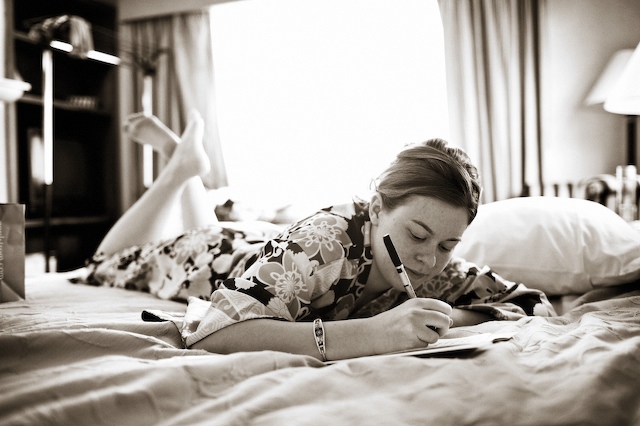 And here I am writing Bj a note. Man I love this robe. When I saw these photos in black and white I was so happy with what I was wearing.



Bj getting the note. I wrote it on the packaging for my hosiery. And circled where it said "one pair" because I'm cheesy like that. This is also the only picture of any of the six umbrellas we rented from Bella Umbrella. They were all wickedly cool and vintage with ruffles and jeweled handles. And it poured when we were dashing over to the church in cars, but after that, not a drop. I knew it would happen though, come on, if I had not had any cover prepared it would have been super rainy! Back to my room…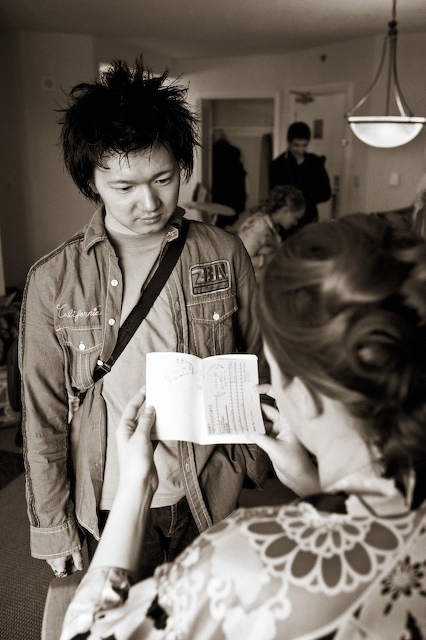 Taro stopped by to give me his passport in case I decided I wanted to stop him from leaving the country. Which I totally did want to do, but alas, he is home. 🙁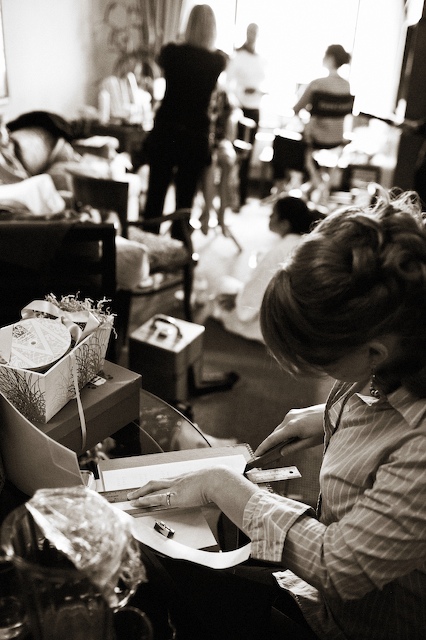 And Sciarrino working, always doing something. Despite the fact that she will get sicker and sicker as the day goes on she never stopped helping me. Now that's a friend!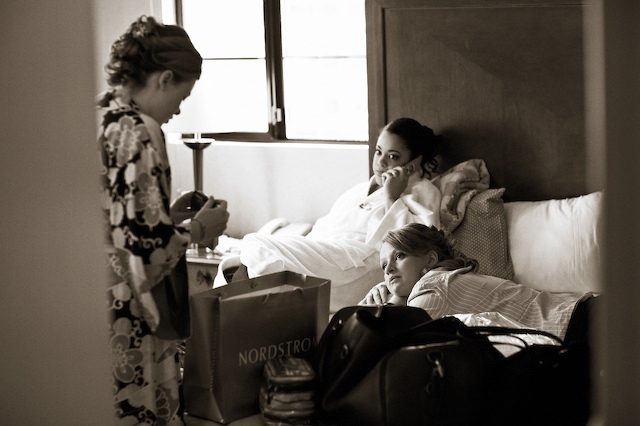 And I just really like this picture. My girls hanging out with me. I was packing my bag up for the honeymoon, and a bag with stuff to take over to the church. We were chill, it was so sweet the last little moments in there.
Those a few of the snippets Eric caught of us getting ready. Enjoy!