This weekend we headed up to the tri-cities to visit Bj's parents. I don't really love the trip, well okay I pretty much loath the four or five hours it takes to get there. It gets dark before our trip is over always so I run out of things to do and I'm horrible at just sitting still. It's weird that I love road trips, but I think that is because we are going somewhere new or looking at some place differently. So I decided to take that approach to our drive and whipped out my camera, looking for interesting sights. The bulk of the drive goes through the Columbia River Gorge, which is pretty, but driving by it fast makes it seems mostly brown and blah. Turning north towards the tri-cities at the end of this section we got some nice setting sun light (my favorite!).



I'm going to guess a cigarette caused this one, why don't people get in more trouble for tossing those nasty cancer sticks out their car windows? It's litter! Anyway. the way home was the same light but basically backwards because I could only shoot out the passenger side window so it was like everything was back lit.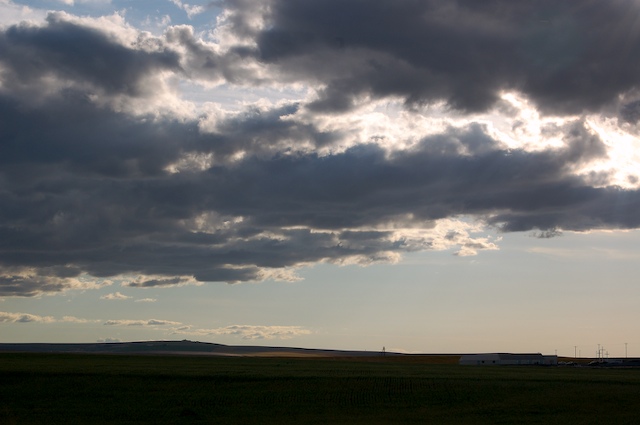 Good for the clouds though. I love clouds like this, not the usual gray all over the sky kind so much (those tend to bring lots of drizzle, these are just for looks). We stopped at a viewpoint with the best green benches: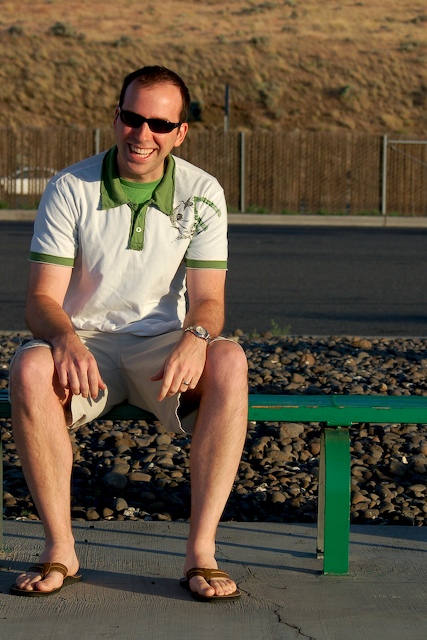 Awe. I love him.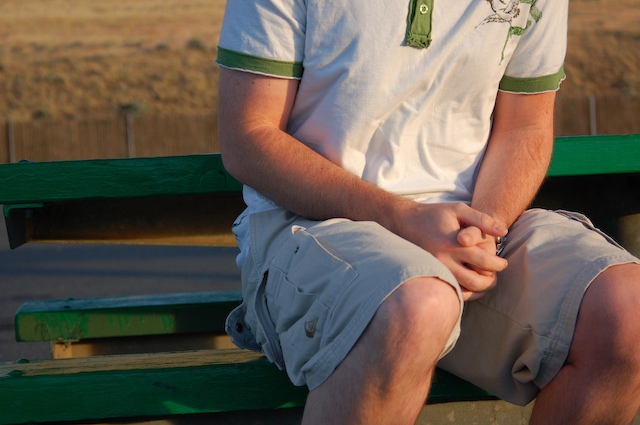 It was actually really chilly with the wind whipping through here but the light read as so warm.



Bj turned the camera on me. And then it got dark. 🙁