Look at me, I'm a grown up with a brand new car!



It's one of those CR-V's (but 2007 kind). I know, I know, you're shocked and a half that I didn't get the green one. The thing is I love the color of the green element, but the green CR-V didn't hold my heart as much, and I wasn't really that thrilled with the beige interior. So since they had this on, I got it! Yeah! I've never had a new car before.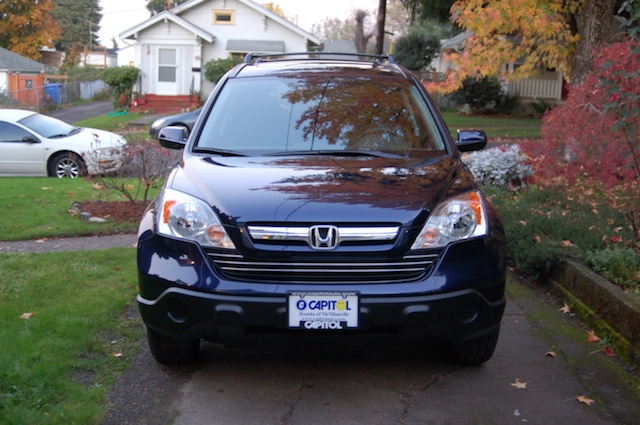 The inside is so nice.



I picked it up, and then picked up Emilie from school, as per usual. She loves it. Then I had to go get grandpa to take him to a doctor's appointment. He thought it was very nice, so much easier to get in and out of than a normal car (which is what we were going for). I still miss my car, but I think this will help ease the pain (hehehe). Now I just have to wait for the crater lake license plates. Also there is a new Bones tonight, whoo hoo I love that show. It's the simple things that really make me happy.