I so wanted to cast on for a fun chevron striped scarf with all my new yarn, but I had a few outstanding projects hanging over my head so I figured I better bite the bullet and figure out the i-cord handle for my bag. Turns out, not that hard.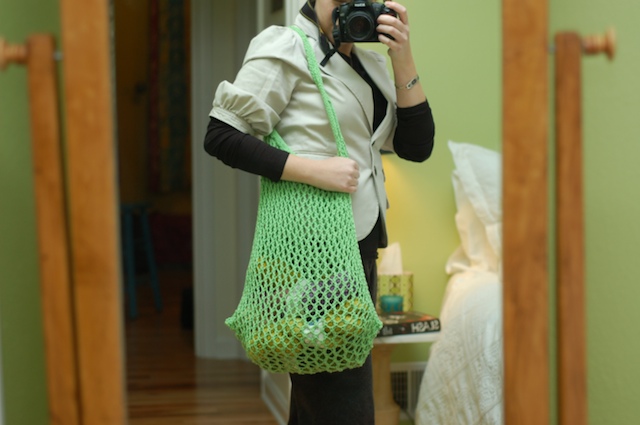 (side note, do you like that jacket? Tags are still on it, I'm deciding) The bag is so stretchy. I was afraid it would be too small for anything. Not so my friends.



I totally recommend this project. It cost me about two dollars in cheap cotton yarn, and the pattern is free right here. That leaves the baby surprise sweater, a blanket (which is long term), and a few random socks. So I think I'm ready for something new.