At the coco daisy event Ali went over her art journal, and I started on it (well my version of it), on her blog she put up directions so anyone at home could play along. I thought it would be great to kick start my plunge back into scrapbooking. So here's my take:



Those two black and white photos where from Angela, thanks!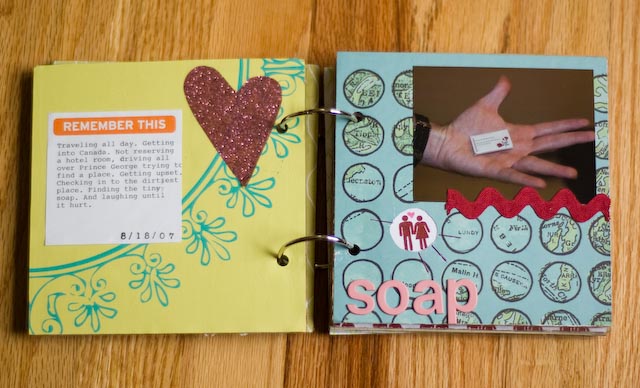 That is my favorite part of the book, the cute out with the elsie paper I slipped behind and stapled in place.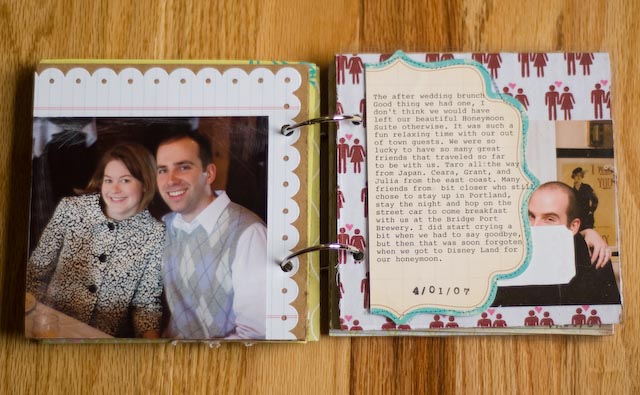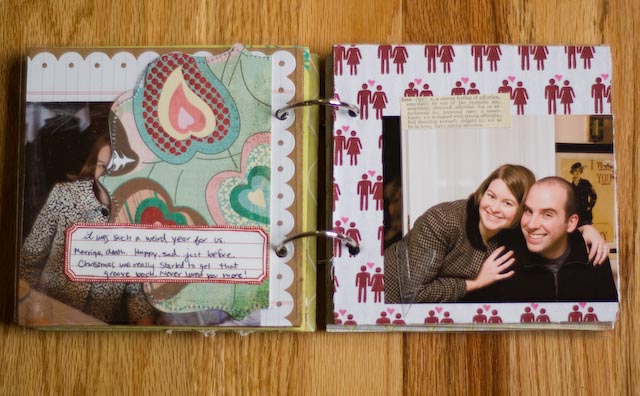 love using old clippings, above from a dictionary, below from an old needlepoint mag.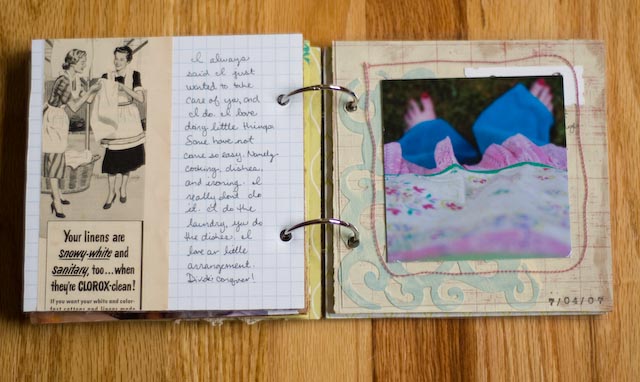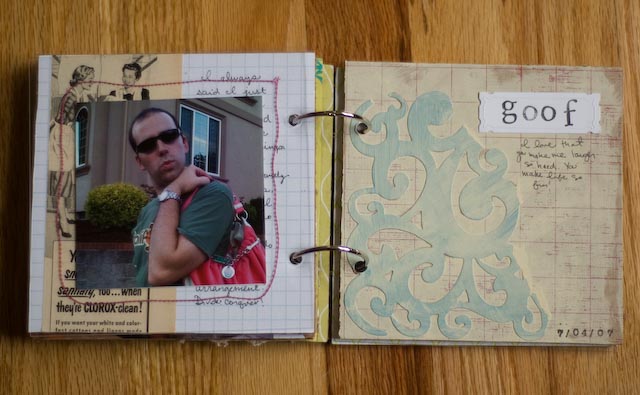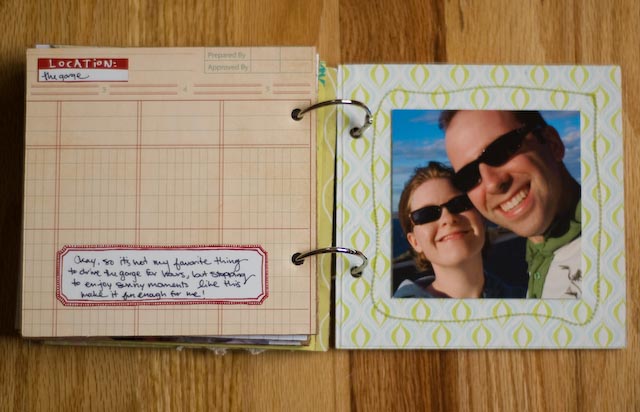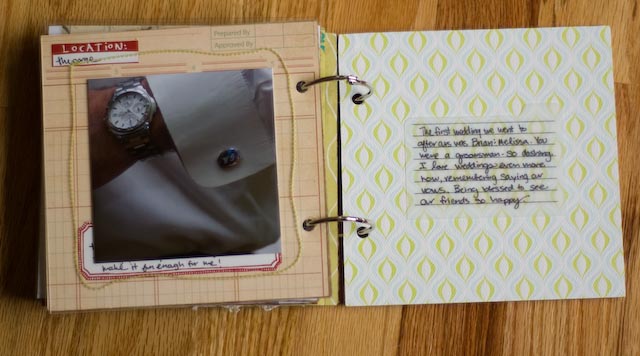 If there is one thing I've learned, it's that the last year since we've been married we have not taken enough photos of ourselves together! Must work on that. These were all snippets of the year of us together, little memories. Love it! Also this weekend took pictures for a first birthday party. Still editing, but will show soon, soooo cute!
oh almost forgot to share my other scrappyness. I finally did up my clipboard for the Library of Memories class (over at Big Picture Scrapbooking), is anyone else taking it with me this year?