So I said it before, but I'm taking a Big Picture Scrapbooking class, Stacy's Library of Memories. It's more of an organizing class than an actual scrapbooking class, but you have to organize your photos to scrapbook (I'm realizing). So it's brought me face to face with my digital photo mess. Not really a mess, but just more the overwhelming amount. I've decided to organize as Stacy says, with favorites folders by quarter.



I have only two quarter's done so far. If you want to see how her class works, and don't want to wait until her next class (next year) I really recommend her new book: Photo Freedom. So good. Anyway as part of this process I'm going through and printing these quarterly photos. It's adding up to a lot of photos, as you can see. My first order should be coming from Shutterfly in a few days. My storage binder/albums will be here tomorrow and then I can get to sorting. It's exciting really going through all the pictures, and the layouts: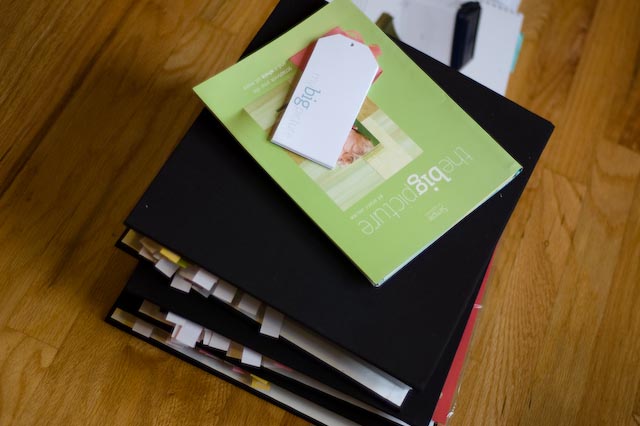 Here I've flagged what type of layouts I've made. My least common? "People I love", how crazy is that. Even crazier? Despite all my travels my "place I go" category was a close second. I think that is because I do a lot of separate albums for those layouts though. My least used of the who, what, why, when, where was where, so the layout that combines both of my least was people/where. I made up this one of Emilie tonight to start filling that gap: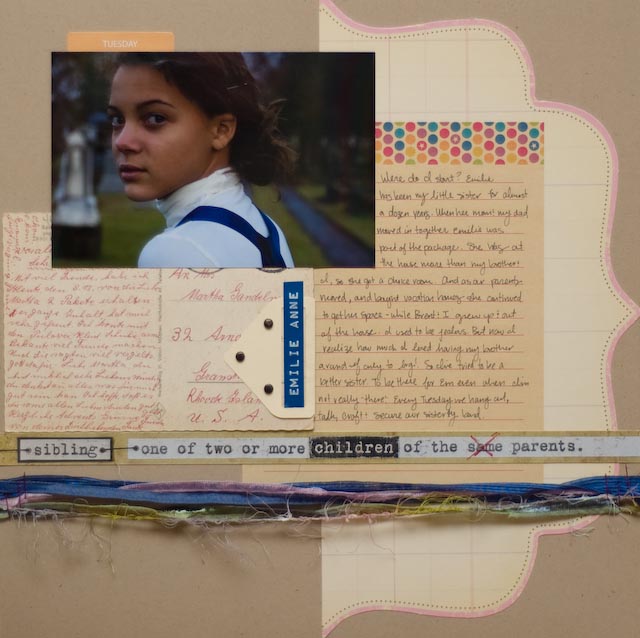 I'm excited to go through the photos I get back. Just looking at them again on my computer has made me want to scrapbook more, and I'm thinking that holding them and filing them will bring up even more memories I want to capture. Added plus? Using long forgotten scrapbooking supplies like fibers and pebbles stickers and random Japanese stationary.