Okay so the baby doesn't knit, but I am knitting for the baby. And have just a few frustrations. I got one of those worked out last night (not being able to find the right yarn), and finished this:



It's a little papoose. That is 48 inches of stockinette people – mo-not-on-ous! But easy, and now done. (ravelry link). My mom talked me into a zipper so it would be easier to check if baby was wet or dry. Sewing a zipper in a hand knit, sure. Oh wait, hard. But figured it out due to some great online tutorials. I also finally got to use the pom-pom maker that my step mom got me for Christmas: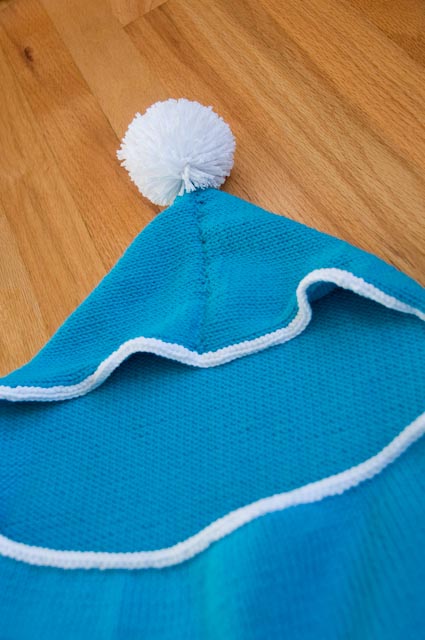 Cute! Right now I am glad to be done with a few cotton projects, as cotton gets a little old knitting with, and Socks That Rocks is so much nicer (a super soft, superwash wool):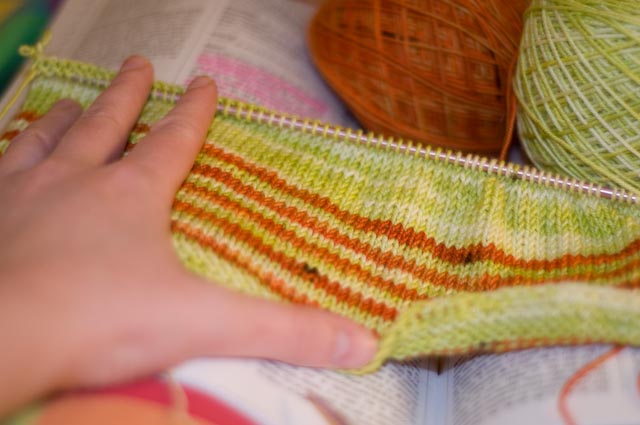 Making up this sweater: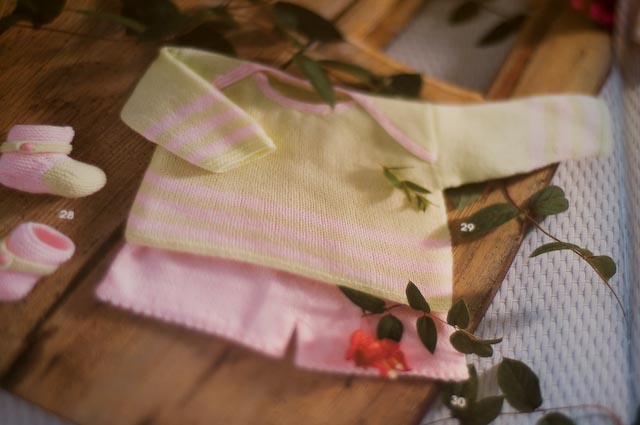 (Ravlery Link) I changed the stripping. So I'm making this in a six month size. From what I hear the baby will be pretty much nursing all the time at the beginning so unless I get some mad multi-tasking skills I figure I should have enough hand-knits stocked for the first six months. I think like five sweaters in each of three sizes (newborn, 3 months, 6 months), should last me. Plus I know knitters…. here's hoping they get that hint 🙂 I also want to do up at least 5 hats, 7 pairs of pants/soakers, a bunch of baby socks, a blanket (almost done), and at least one more sleep sack. Am I missing anything else vital there? Moms? I did already do this in newborn size right at the beginning: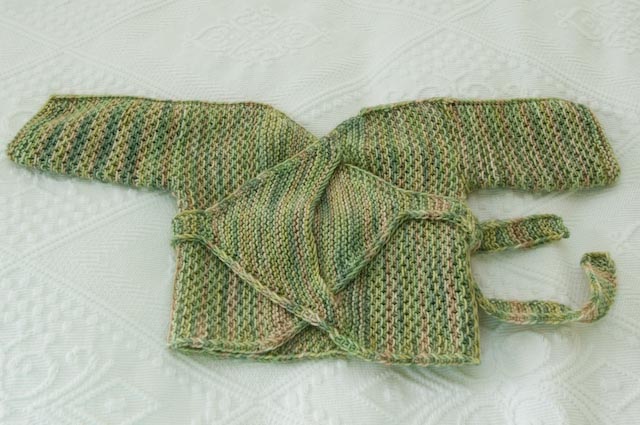 Really easy wrap sweater (Ravelry Link). Also this just needs edging: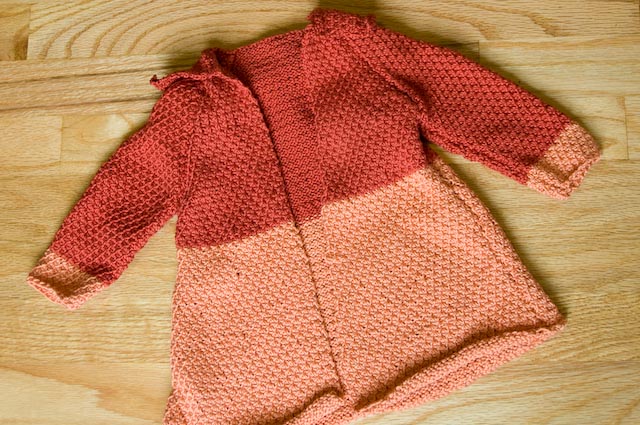 A little jacket from one of my vintage pattern books (Ravelry Link). Oh my goodness am I glad to have my energy back (for the most part). It's nice to be able to work on projects!!!