I still have a box of jars to wash, yuck. Then the lids, ah the lids, how I hate to wash thee. So instead I spun a little, you know mixing things up from the knitting groove:



Is that not fantastically yummy? I'm spinning it pretty thin so I can ply it together and still use it for baby things. This is from some awesome fiber I got earlier this year from the Hello Yarn Club: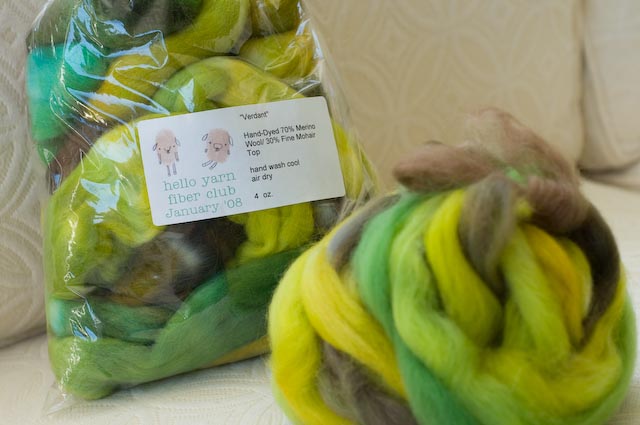 That poof in front is pre-drafted into the softest bit of fluff. I will have plenty to choose from in terms of what to knit this stuff into. I got a few new books: Knitting Workshop, Boho Baby Knits, and Baby Knits. I also finally got The Vogue Knitting Book for seaming and stuff, no patterns, but lots of good info. Hmm what to start next?
P.S. Found my first stretch marks today… on my boobs! Ah well, I knew it was coming. And yes I have been using oil!