I did wash and dry and finish up those skeins of handspun I was working on last week.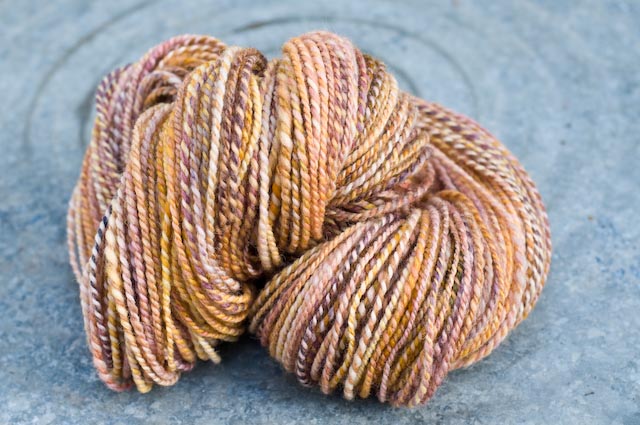 This is from Pansies Pigeonroof Studios Fiber. Yum, yum!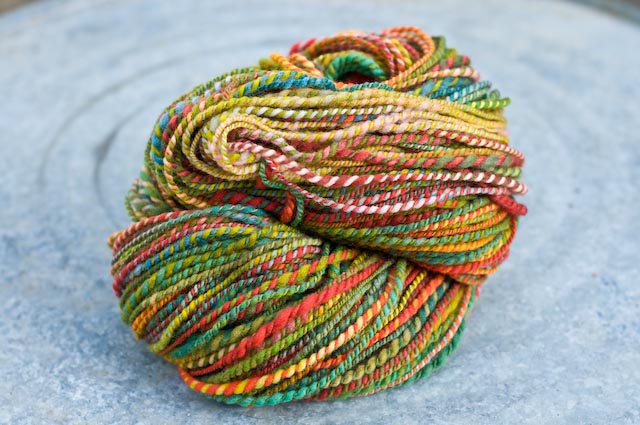 But this is what really has me excited, a little tester I did out of the one pound braid of wool. I am going to spin the rest of this up to make myself a knitted hoodie. So soft. First though I'm making myself finish up the fiber I need to get that baby blanket off my needles. But because my side has been bugging still I had to have something to work on while I laid on the couch, so I decided to sit down with the 2-at-a-time book. Once I figured out the long-tail cast on (from this video), it was pretty easy to get started. I love the book, I think without the very clear pictures of each step on the tutorial sock it would be a bit tricky because there is a lot going on at the beginning. Once you get about an inch on the needles and figure out how to keep the socks on the middle it's pretty easy. Here's a in progress shot: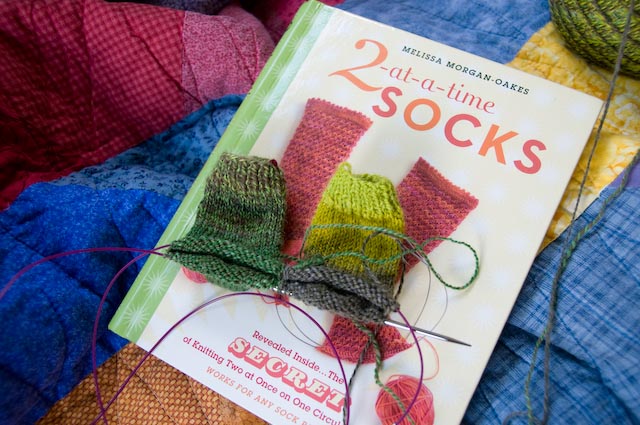 I used one ball of yarn, the stuff I spun up earlier this month, pulling from the center of the ball and then the outside as well. I have never finished a pair of stocks so quickly:



Okay so they are about a size four toddler pair, but still! The one thing I was worried about was laddering, but the book had great tips for that (laddering is where your needles come together, if you don't knit tight enough the stitches can be loose and show a ladder of open spots). I think I might have even knit a little too tightly because I was paranoid. Next to try is a toe up variety. And while I really want to start on a pair my size, I think I will go for one more child's size to make sure I don't have problems switching to that style. Now it's off to jar land!