Well not really stars, but beautiful lights hung at my friend's wedding. Tex and Martin tied the knot this weekend in a wonderful nursery setting.They, of course, looked wonderful and their love for each other was over-flowing, so great to see.



The light coming in on them during the ceremony was amazing.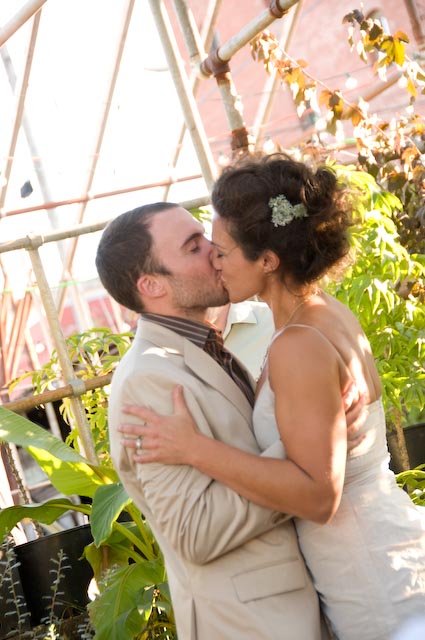 Tex had her friends all help with differnt part of the day. Her makeup (and hair accessory 🙂 was done by Reid, and her friend's Gavin and Wed made this unique bouquet: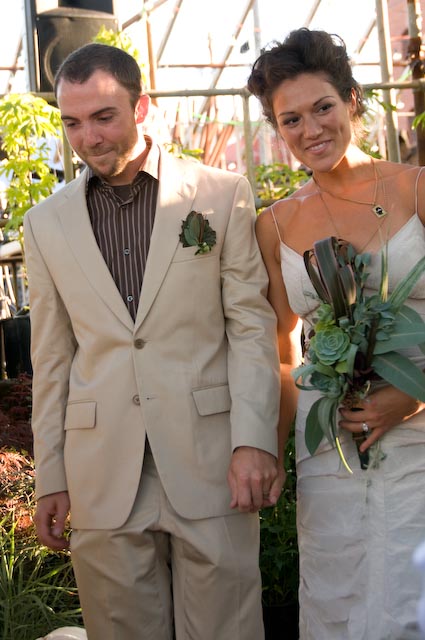 Later it was switched around so that tables filled the all the space between the plants (Tex works at this nursery):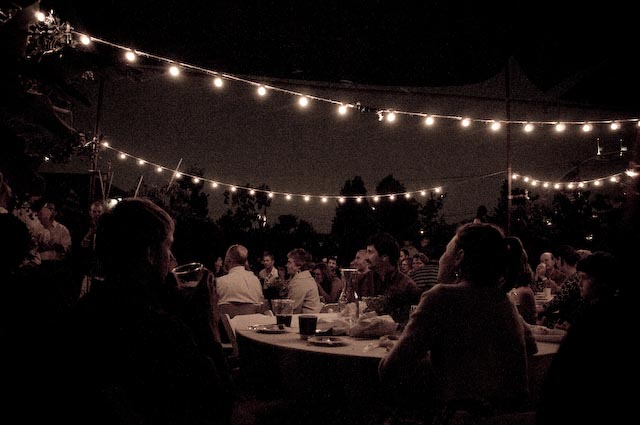 So wonderful to be around all of our great friends, especially all the girls from crew. I love times like this where we can all be together to celebrate. Three cheers to a great party and a wonderful beginning Tex and Martin! (p.s. just because your last name is changed doesn't mean I won't still call you Tex!)
I did have to leave a bit early and miss out on some dancing because of the pain in my side (doctor's appointment Thursday woo hoo). And I do feel more and more like I'm cruising around with a really heavy basketball strapped to my stomach. But it was fun to get dressed up and people were so sweet telling me that I looked good. I have a new mission in life. Everytime I see a pregnant person I'm going to tell them they look fantastic! The next day the spinning I'd done earlier was finally dry. After my felting scare I was afraid to aggitate the wool fibers at all, so it hung to dry for a few days. I did my first true 3-ply (as opposed to the Navajo plying I have done):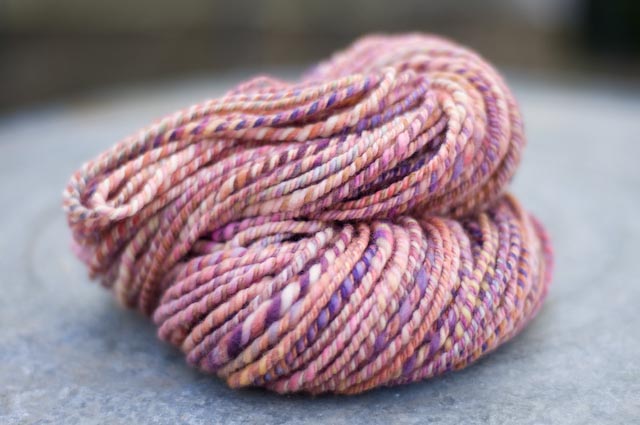 And had a little bit of two singles left over to two ply a tiny little skein: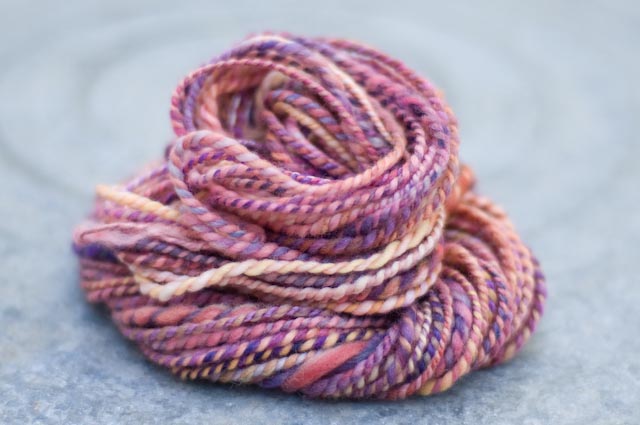 I actually think I like the 2-ply better. Both are very squishy and I can't believe they came from the roving I thought was felted, but the three ply might be more work than it's worth for me. No matter I had no other time to spin this weekend as it was all jars… all the time!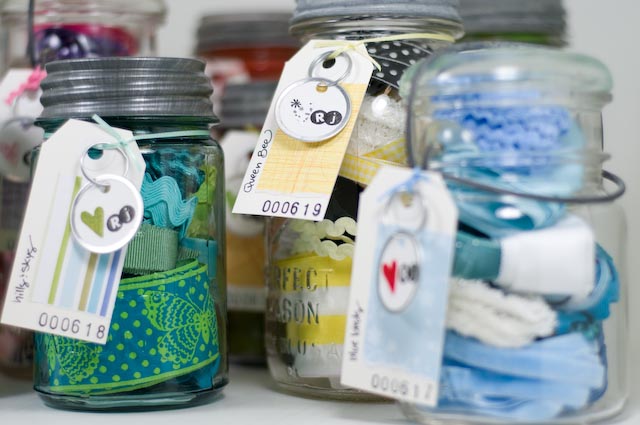 I just released these on my site, so you should still be able to snag some. 18 special collections, a new limited edition jar for September (20 of them), plus I updated the sale page with previous month's jars and the paper crafting kit (which I love but didn't fly off the shelves). You can see the jars here and the sale stuff here.