Oh my goodness I had so much fun with Tracy on Wednesday. I know, I've said it before, but I'll say it again, I totally won the lottery on getting a house in this neighborhood! I mean how many of your neighbors have all your same hobbies? It's brilliant. Anyway we have been saying for almost two years now that we need to have a dye day, and we finally set one up! Luckily Tracy offered up her backyard and we went to town: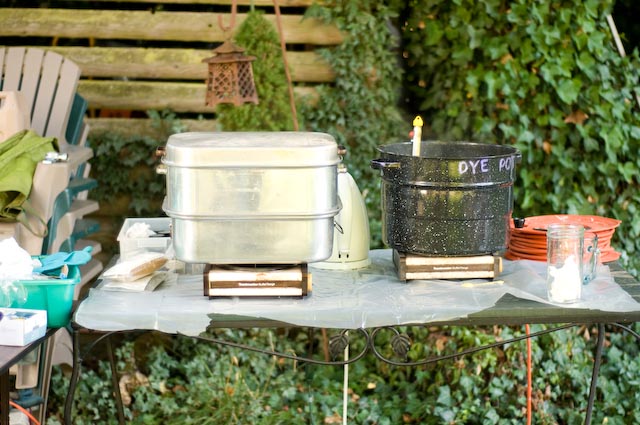 We couldn't have asked for better weather, warm, but not too hot. And of course Tracy's yummy garden smelled delicious: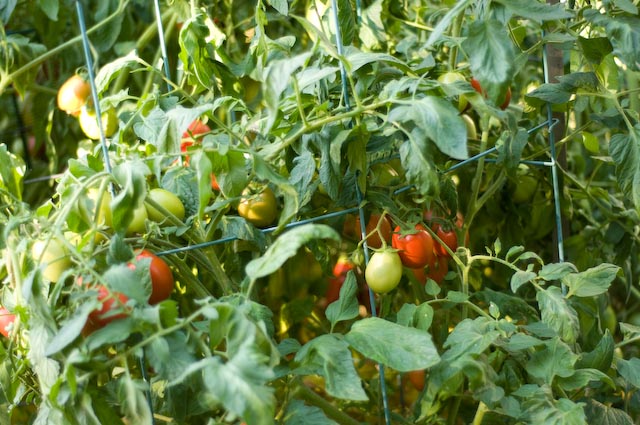 Mmmmm. We had roving, and I had some yarn to dye as well.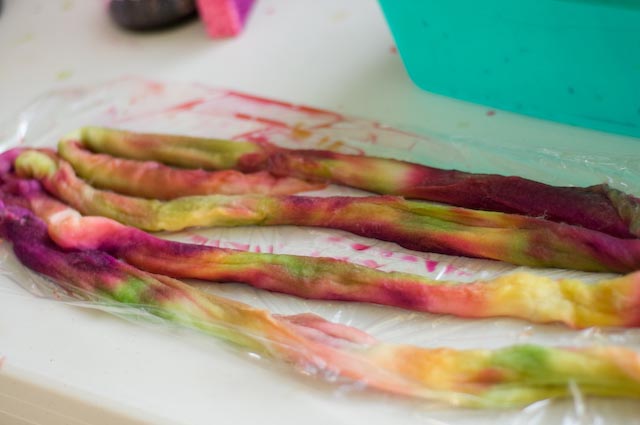 In progress roving dying. We mixed (well Tracy did since the mixing is dangerous for this mama) a bunch of colors and then used bits of sponges to dab or drip the dye on the wool: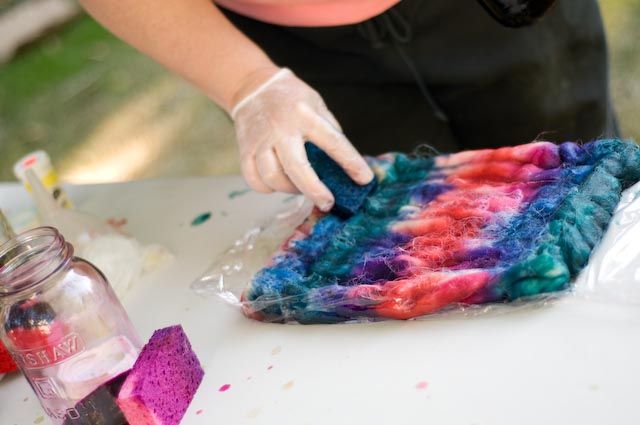 Which had been soaking by the way. After it was all dyed we rolled it in saran wrap and then either put it in the microwave, or in that double boiler thing you see at the top. I think both methods work well. You have to heat set the dye so that's why it needs to be warmed. One thing I would watch out for in the future is not having too much extra dye/liquid in with the packet because I read that can actually boil and felt the wool. I did get felting on some, one was pretty bad. I got very impatient after carefully rinsing and re-rinsing the extra dye out and didn't want to wait too long for it all to dry. I had read that you could put your wool in a delicates bag and then pop it in the washer on a spin only cycle. I did this and some came out felted, but I don't know if that is what did it. Here is everything I dyed: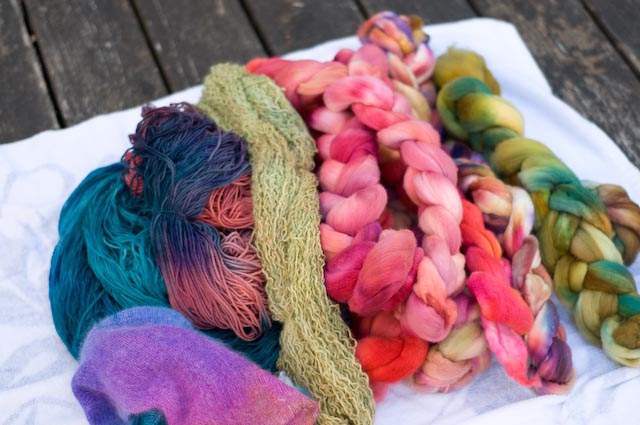 The crinkly yarn and the fuzzy stuff on the bottom left are actually from a sweater, I'm going to knit up a sample so I'll blog about that later. I did try a little kettle dying (where you put the yarn in hot water and then pour dye):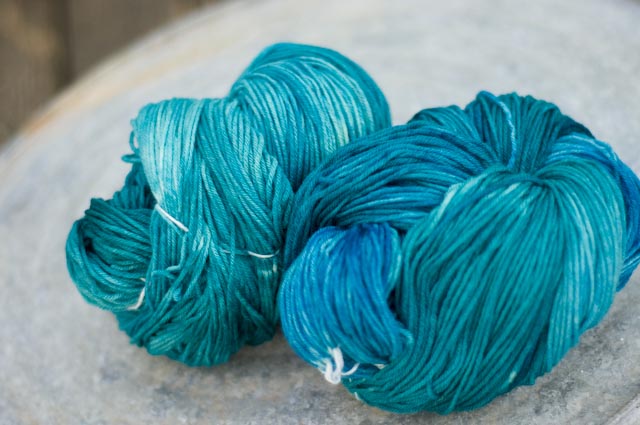 I was careful not to mix the dye around so I would get some good variations. But my favorites by far were the rovings:



yum!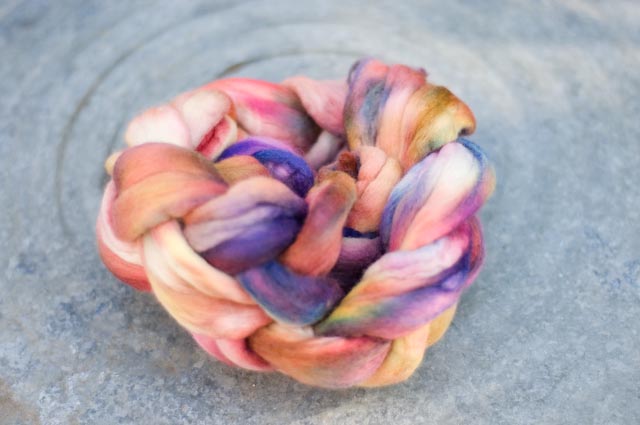 This is one I really liked, and was the most felted. I thought I had ruined it. I called Tracy over in a panic, but she showed me that I could just spend a lot of time pulling it apart. I did last night, and started spinning it: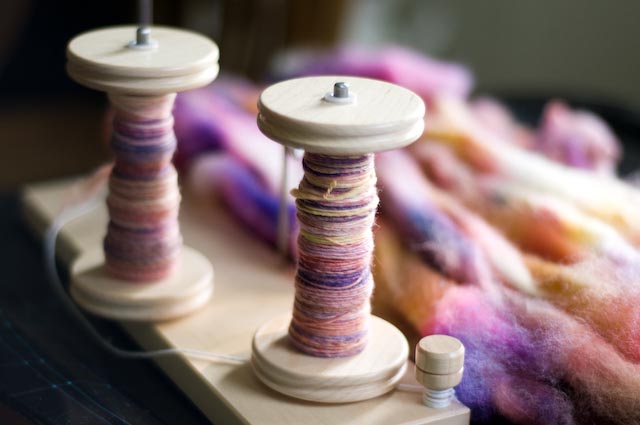 It worked! So I don't have any ruined wool, not bad I'd say. Plus I got this blend of wool (I would guess merino and BFL? It is so soft) at 92 cents an ounce, so it was much more economical than buying dyed rovings (not that I'm going to totally stop doing that, some people are just color geniuses). I have a lot more pictures I dyed up nearly two pounds of fleece and five skeins of yarn, so check out my flickr page, which I'm just headed over to update, if you want to see more.