William Henry Garrison III passed away early this morning. He was at peace and not in any pain, for which we are so grateful. He is survived by his grandson and namesake who he loved more than anything, and Bj's wife and future great grandchild who he lovingly called "Matilda". Grandpa was a great record keeper and upon looking through his personal health records we now know he was in a lot of pain for the last few years, even before his son died and he was moved to Oregon from California. His comments on certain days include: "lousy legs, my aching butt, busy day – my ass hurts, and lower back pain ouch!" to name a few. It's just like grandpa to talk about his aches in this short, to the point way. We could not be happier that his last 36 hours were in his home with him in very little pain and hanging out with his family.
The Garrison Family History (Volume 1) has much more on this unique guy than I could ever write out but I thought I'd give you some highlights.
-Grandpa weighed 15 lbs 12 ounces at birth. I didn't believe him until he showed me this article:
"Mr. and Mrs. William Garrison, 718 Vermont St. believe they possess the largest baby of its age that has been born in Quincy. The child, born Tuesday afternoon weighted 15 pounds and is a healthy normal baby. Dr. H. E. Becker, the family physician says that in his experience he never knew a child that weighted 15 pounds at birth."
-He spent his childhood playing sports, especially loving tennis and baseball.
-He enlisted in the military October 1941 and became a meteorologist for the Air Force. This career took him to 36 countries and saw him doing everything from playing Tennis in Cuba with a Wimbleton Champion to launching weather balloons in Greenland.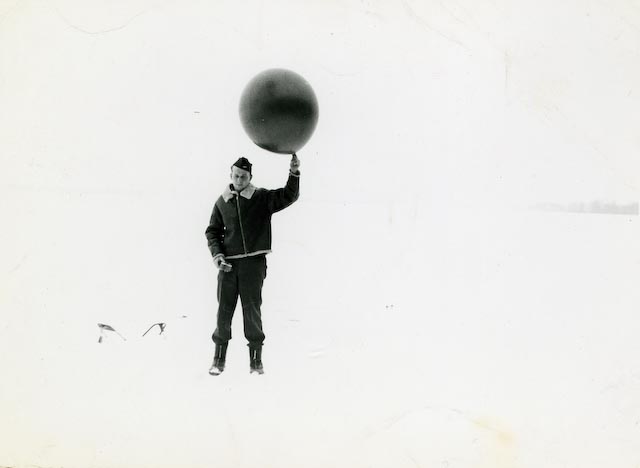 When he retired in 1971 he was a Chief Warrant Officer (Grade 4).
-His greatest love was his wife of nearly 60 years June.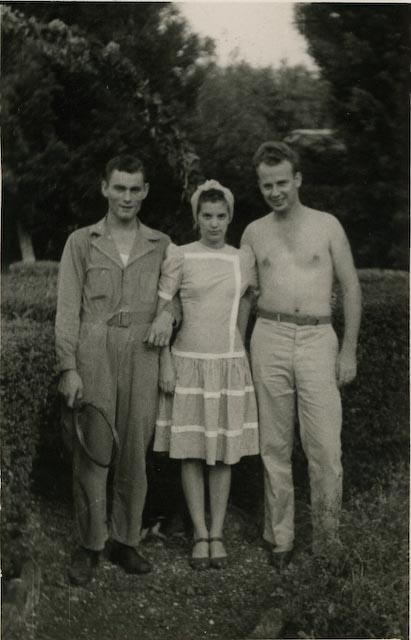 She loved traveling with grandpa whenever possible and being involved with other military wives. They loved to be with their friends and there are tons of awesome pictures of trips, parties, leagues they belonged to, and functions they attended.
Grandpa loved his son (the forth) and grandson (the fifth, my Bj) so much. We know how much he loved the little baby in my belly too. One of the last things he did was touch my belly and smile before he started to just sleep and rest at the end. We're so sad he won't be able to see his great grandchild, but because of this last year and a half with him we'll be able to tell baby all about grandpa. It wasn't the easiest thing being newlyweds and caring for grandpa but we wouldn't change it for the world. It brought us closer together and let us know someone so special in such an amazing way. It wasn't always easy and there are always what-ifs and if-onlys. If only we could have gotten him to the beach, what if he was around for just a few more months. But all in all we did the best we could. He brought us happiness just like I hope we brought it to him.