I didn't get a lot done today… well I got a few naps in, but besides that nothing really to show you. Except that I got some cuteness in the mail: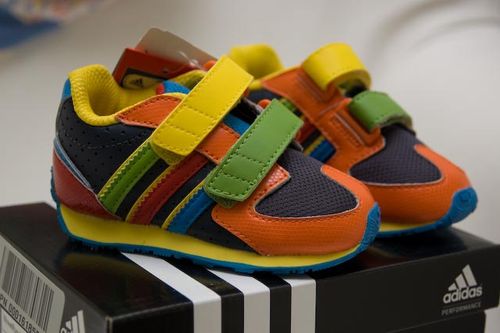 I have no idea about baby shoe sizing, but I think these are maybe for a one-ish year old? I tried to pick a size I thought the baby would actually be walking in. Sciarrino thought she'd come over to see a new outfit for the baby, but I've moved on to knitting for other babies that are beating my baby out of their wombs.
Boring post, but I feel like if I don't you'll all think I've had the little baby!