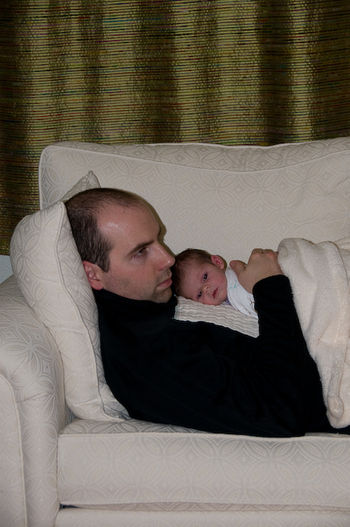 (Bj past midnight last night)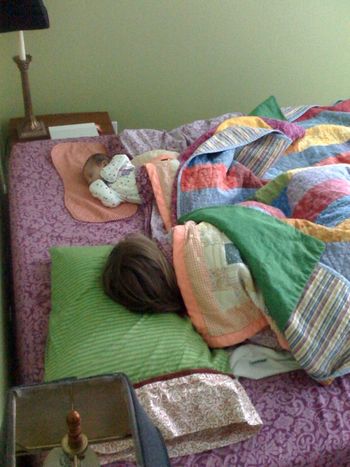 (me and Tuesday this morning, Bj came back up and snapped this on his iPhone)
Oh man, another late night last night. Less craziness though. No more letting her get to crazy levels of crying. We are letting her figure out when she needs to sleep. It turns out not very often. It's 12:23am and I just tried getting her to sleep after a nursing but she wasn't having any of that! I'm wearing her right now (in the baby hawk) and wiggling while I type (and getting up and walking around… this post is going to take me hours). It wouldn't be so bad if princess sparkly pants took naps. I guess I didn't get the memo but naps are for suckers! After I got her to sleep at one she slept a whole six hours (minus a couple of feedings). Then she slept for another hour this morning and later today (and don't worry I slept too). For a total of seven hours in a 24 hour period. That is nuts! So what does she do?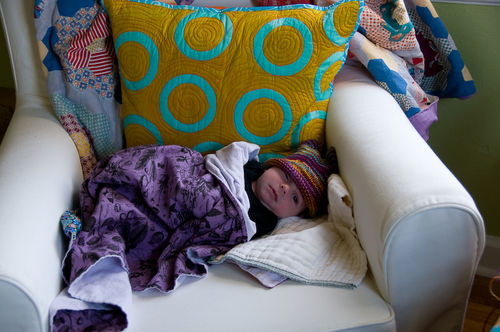 Looks adorable and sleepy after nursings, but then refuses to sleep.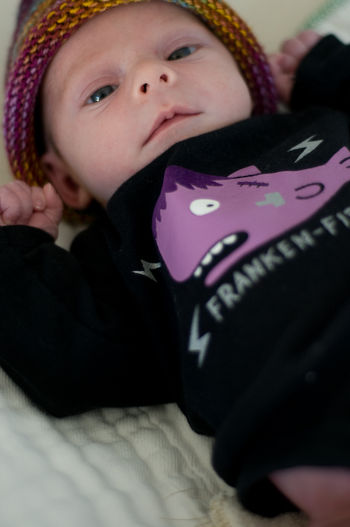 Looks so cute and is so funny after changing her diaper. She loves to lay there, air out and play.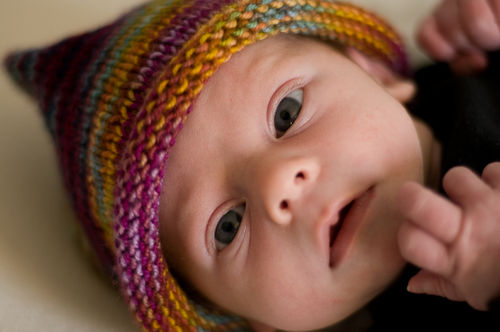 Trying to get a good picture of her eyes, I think they are changing.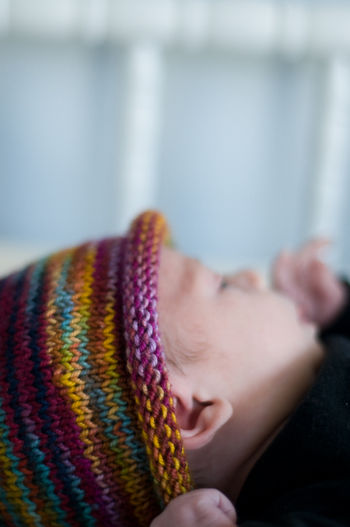 Tiny ears!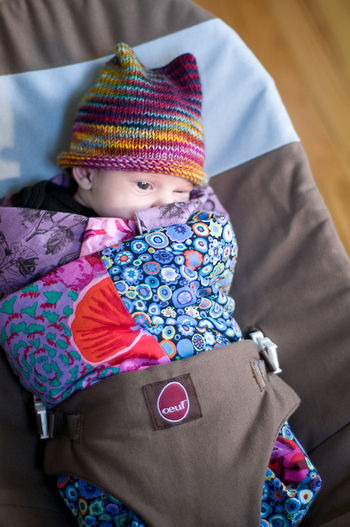 By the afternoon she is just fighting the sleep monster. Sometimes it seems like she is going to loose:



But that lasts for maybe 5 minutes, and then my bounce speed must not be to Miss Picky Pants liking, because she wakes right up again.
Okay I started this post around 5pm, then got back to it after midnight, then took a couple baby bounce breaks, now it's nearly one a.m. and I don't think she's going to handle me sitting around much longer. So signing off for now… one very sleepy mama.