That is the only reason I am posting right now… because I'm sitting on an exercise ball and wearing Tuesday, which I don't mind at all. She has been like this a lot: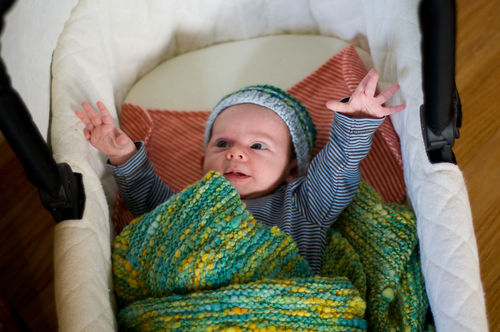 Pick me up, pick me up (I think she might also be saying, "knit me a hat that fits!" since she is growing so fast). One of the side effects of her wanting to grow is having to nurse – something we are doing a lot of! It must be that six week growth spurt (she is six weeks Saturday). She is getting lots of cuddling too: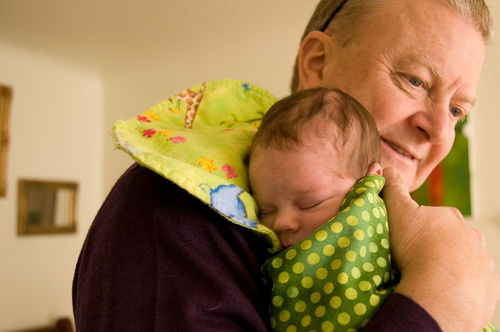 My dad came over to drop off a valentine's present for Tuesday (little red mary janes so cute!), and I said, "oh can you hold her real quick while I pee?" This is very common for me to do when someone comes over. He ended up getting her to sleep and I even got a snack in, we love it when grandparents come to visit! Speaking of, Bill took this of me and her: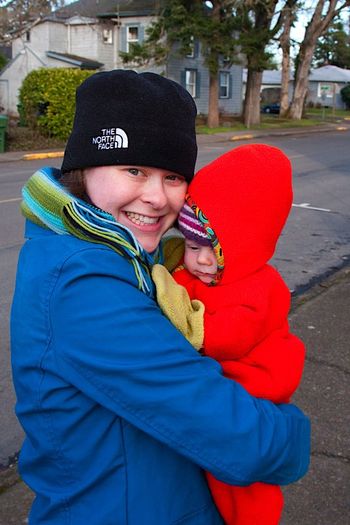 Which is awesome because I don't have a ton of us together. I see how it happens now, a combination of always being behind the camera and having just bought size 12 (I know!) jeans. Yikes, can't wait to be cleared to do baby and mama yoga soon. Tuesday is being awesome having so much awake and alert time (it's much nicer than awake and upset time). She likes to lay on the floor and make crazy faces: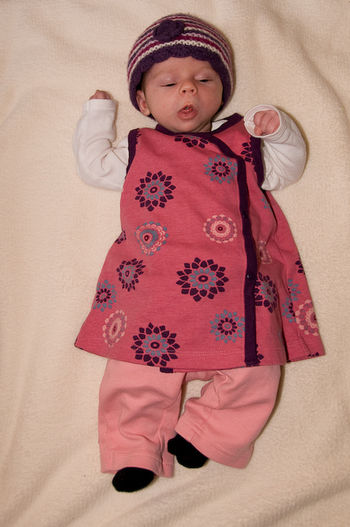 To be fair we are making faces back at her: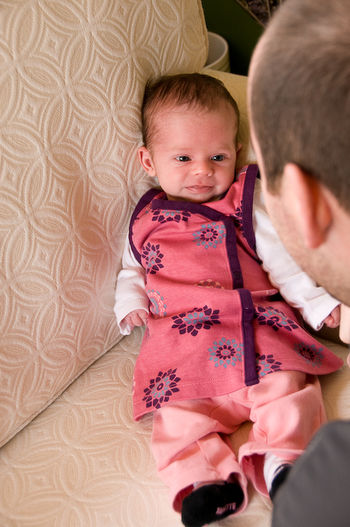 Bj can always get her to smile. I try not to take it too personally, I think I might be too common of a site. I have been getting very little crafting time in, a tiny bit of spinning: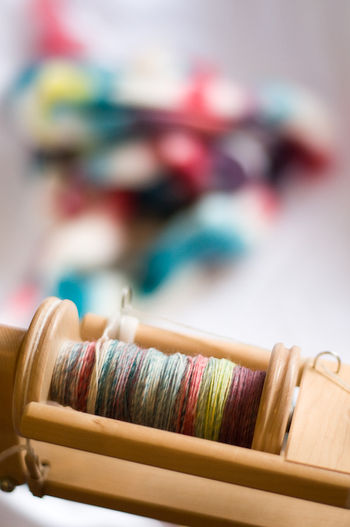 (this fiber) And making a little bit of progress on the baby surprise jacket. I've also been enhancing my yarn stash by trading on Ravelry (double score).