Ah my little princess is still up (it's currently 12:05 in the morning). And she has napped for a total of I would say 50 minutes today. It's a good thing she is so freaking cute: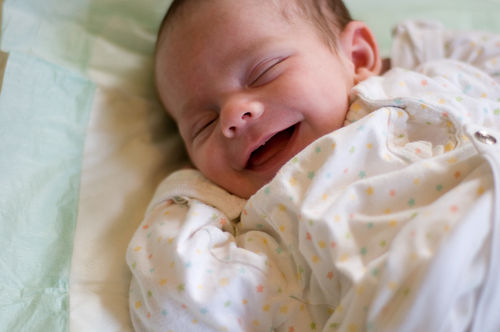 She really, really, really likes diaper free time, can you tell?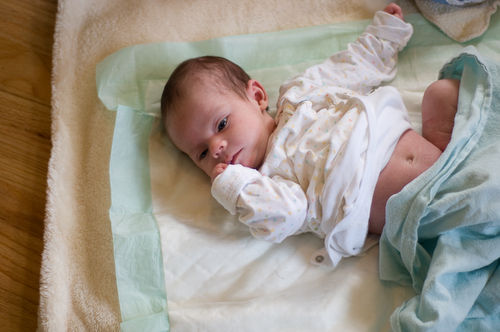 What a little goof ball.
And boy is she growing! This is a totally different baby from one week ago… she's getting chub! It's so cute. She's so long, her head is bigger, and she is up and alert the whole day (um obviously). I love her oh so much! Now if I could just get a little sleepy sleepy 🙂