My sweet baby girl decided to give us a wonderfully relaxing weekend, with lots of naps and sleeping in. I attribute that all to this: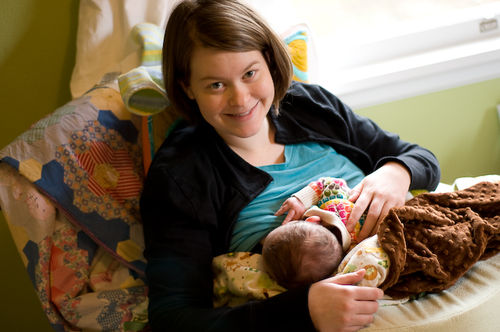 Near constant eating. Seriously, and you can tell she's gotten so much bigger!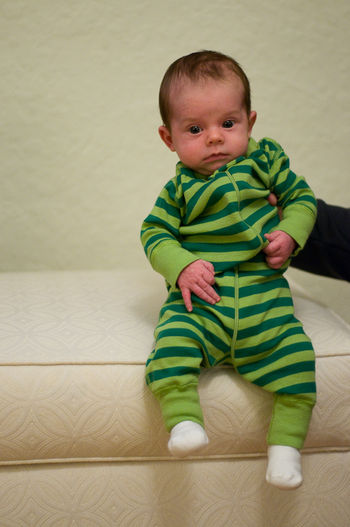 (more of this series to come, we were having lots of fun with her tonight). She still is, of course very tiny because she's a baby! Six weeks old yesterday, craziness.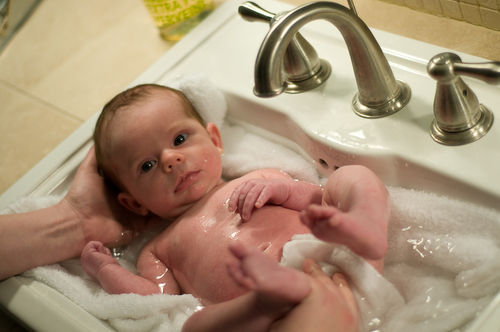 Her first sink bath. She loved it, of course, she's a water nut.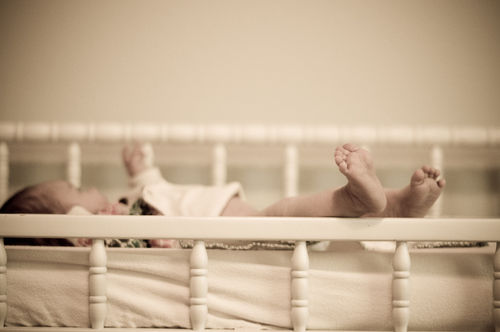 Tiny feet. Okay I'm officially not on any topic for this post, just Tuesday love.
My favorites from tonight: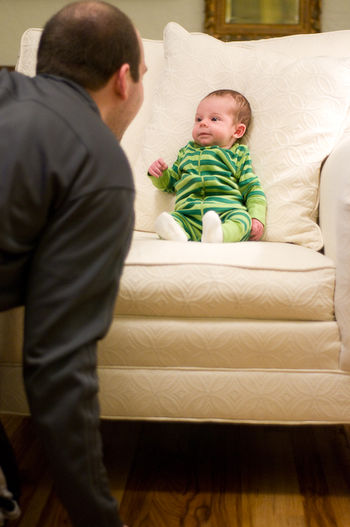 and then…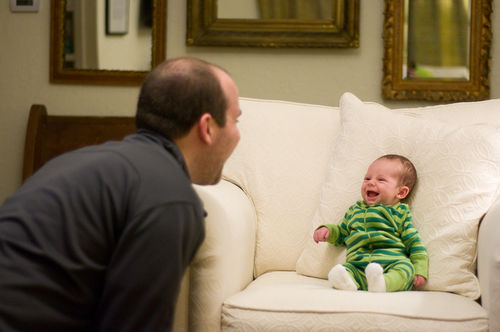 He always gets her to smile like this.
But I bet I can get you to smile like that: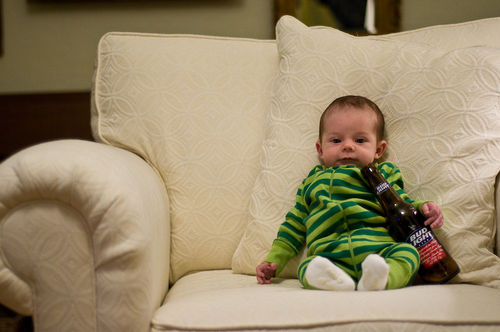 What? I was doing it for scale. 🙂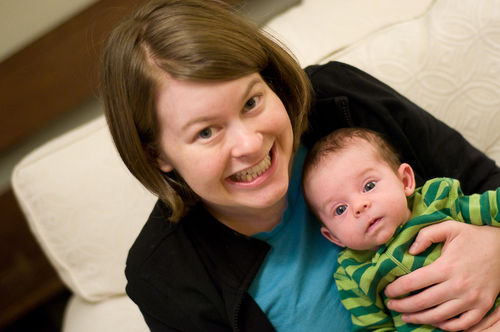 Okay I cut that down from 30 pictures (which I cut down from the 100s I've taken this weekend). I don't think I'll ever get over that this is my daughter and that she is so fantastic! I love her little personality and just seeing her change everyday, it's the most wonderful thing.