I don't think Tuesday quite knows what to do with herself in this heat (high 70s). She's developed a coping mechanism: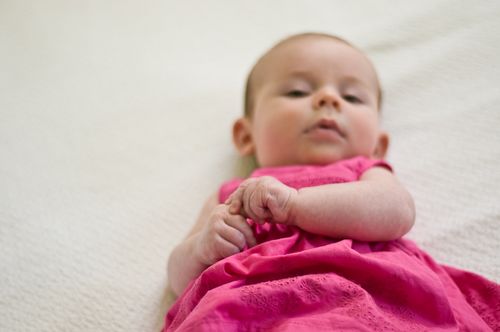 heheh she's quite proud of it:


Okay maybe I just blew a raspberry on her tummy. It's hard to resist!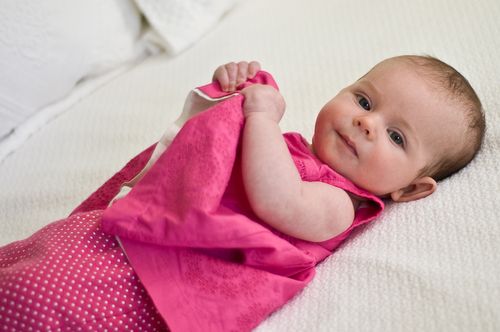 Especially when she pulls her dress up for me. I should say tunic since all dresses on Tuesday are ultra short due to her LONG torso. When she was fussy today my mom said it's because she didn't know what do with herself with out a hat on. Don't worry… I got her a sun hat 🙂
In other news we went to our bradley birthing class reunion. But I forgot to get permission to show all the super cute babies, so you'll just have to take my word that taking those classes makes you have a cute baby! And I've been working for days and days on this: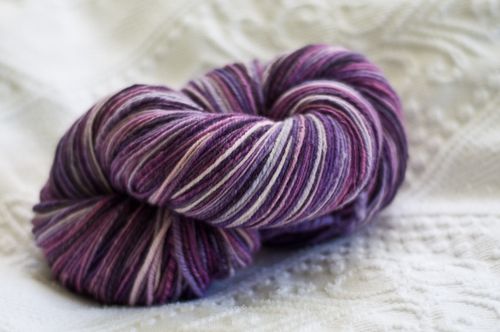 I still have to get the details on Ravelry, but basically this is the height of my spinning so far. A navajo 3-ply that is very fine. A fingering or sockweight yarn. Each ply was as thick as a sewing thread. What posessed me to do this, I don't know. I have no idea what I'm going to make with it, but I think I need to go spin some bulky yarn now.