I've been not so great at doing tummy time with Tuesday, and was feeling pretty guilty about that. I finally found a place to do it that she seems to like, by putting her on our bed and sitting on the floor in front of her. I do it other times as well, but this definitely gives me the cutest view.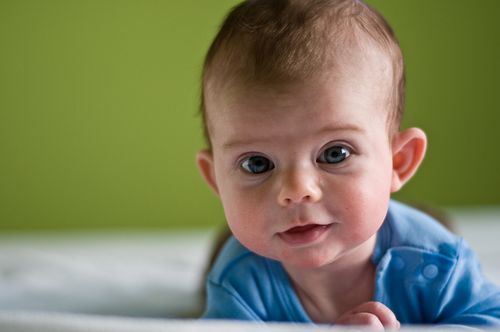 Hi Tuesday! Look how strong you are.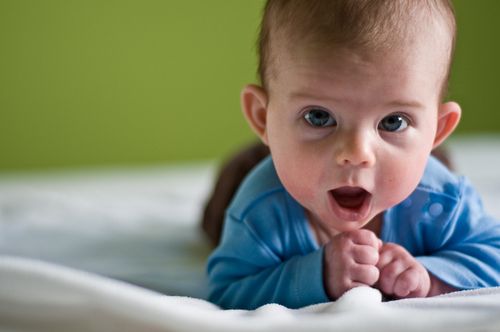 And what cute noises you make.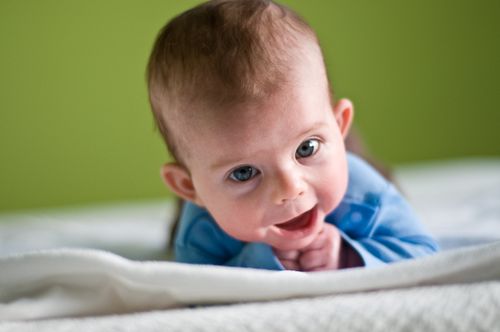 What's that?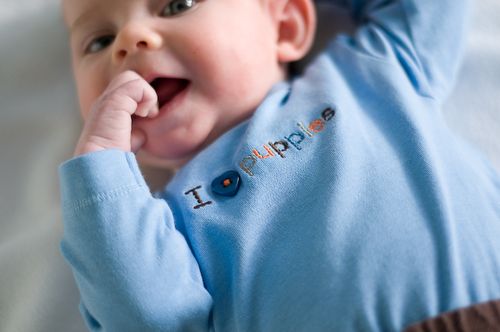 You love puppies? Who doesn't my love, who doesn't?
She seems to have survived the lack of tummy time. And this mama will do better now that I have it figured out!